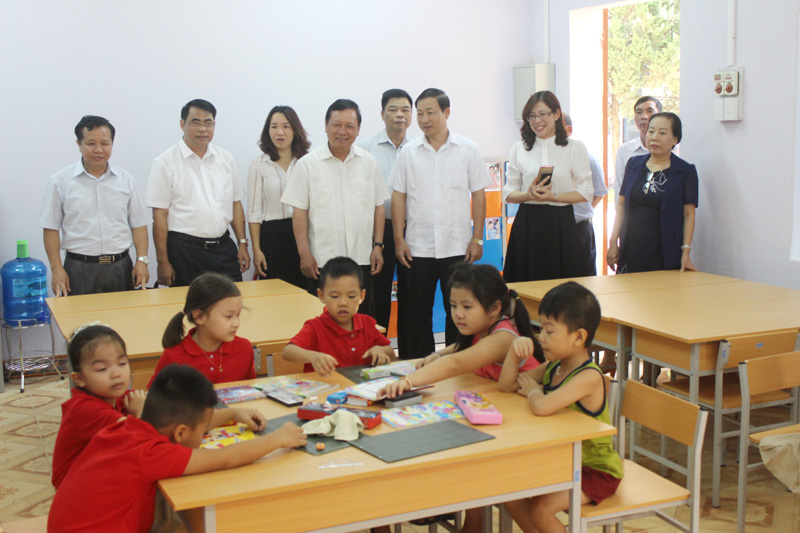 (HBO) –Secretary of the HoaBinh province Party's Committee Bui Van Tinhhas recently visited theHoaBinh College of Education to assess the school's implementation of political tasks during 2015-2017, and discuss its key tasks by 2020. He was accompanied by Bui Van Cuu, Vice Chairman of the provincial People's Committee, and leaders of several departments and agencies of the province.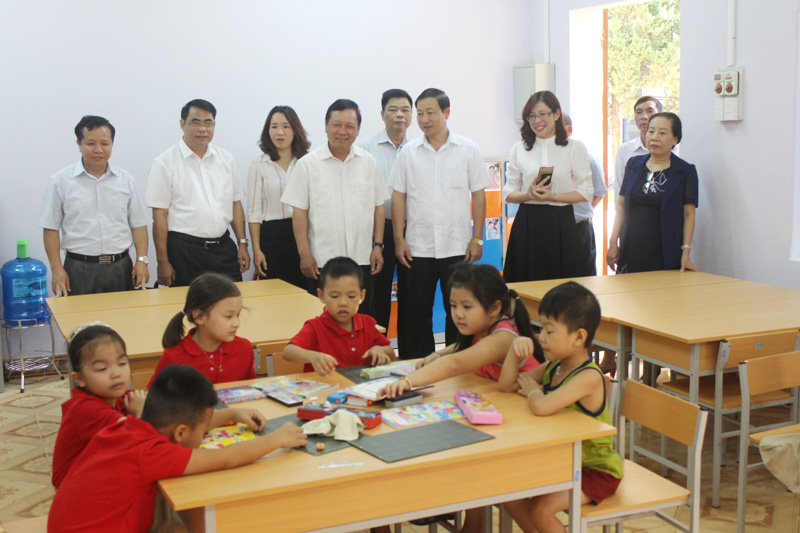 Provincial leaders learn about the operation of Nguyen Tat Thanh high-quality practical high school under HoaBinh College of Education.
The HoaBinh College of Education is tasked with educating and training teachers and managers of pre-school, elementary and secondary education, and equipping them withhigher education. The college also provides personnel training for other sectors of localities in HoaBinh and its neighbouring provinces.
The collage works on the research and application of basic scientific solutions, science in education, training and social development.
Over the past time, the collage has outstandingly completed its assigned political tasks and met requirements of teacher training inside and outside the province.
However, due to the decreased demand for human resources in the educational sector, the school just organised training courses for 591 managers of kindergartens, elementary and secondary schools during 2015-2017.
The school has also partnered with universities of education to open university-level training courses for 842 teachers and managers of different educational levels. So far, up to 2,240 students have graduated from the college.
Apart from improving the quality of its lecturers and managers, the college also put into operation a high-quality practical high school and a practical kindergarten.
Concluding the working session, Tinh asked the college to improve the leadership of its Party Committee, Party organisations and mass organisations in the new context in order to maintain the school's operation.
At the same time, the school should review its apparatus and organization, and training programmes, while carrying out a job allocation project, he said, requesting the college to submitting a plan on the establishment of high-quality practical schools from kindergarten to high-school levels to competent agencies.
Tinh urged the college to pay attention to training a contingent of standardised teachers and assigned it to train teachers of the Muong language and open training courses for officials and teachers across the province.
The college should effectively manage and use material facilities, he said, asking the school to roll out a project on rearranging public assets in order to improve the efficiency of the use and create resources for reinvestment.
The provincial Departments of Home Affairs, and Education and Training should base on the real demands of localities to decide on the enrolment of the college, he said./.