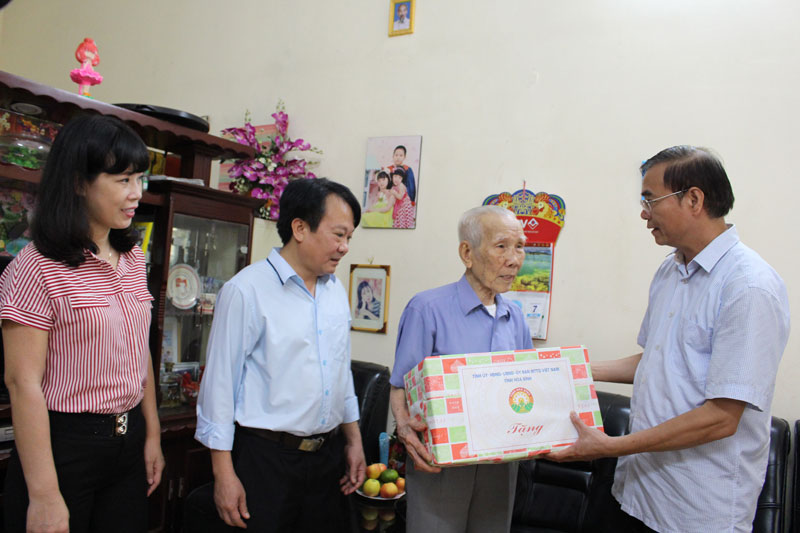 (HBO) – A working delegation led by Hoang Van Tu, Vice Chairman of the People's Council of Hoa Binh province, visited and presented gifts to two revolutionary veterans in Hoa Binh city on the occasion of the 72nd anniversary of the August Revolution and the National Day (September 2, 1945 – September 2, 2017).
The delegation was also participated by leaders of the provincial Department of Labours, Invalids and Social Affairs, the provincial Women's Association and leaders of Hoa Binh city.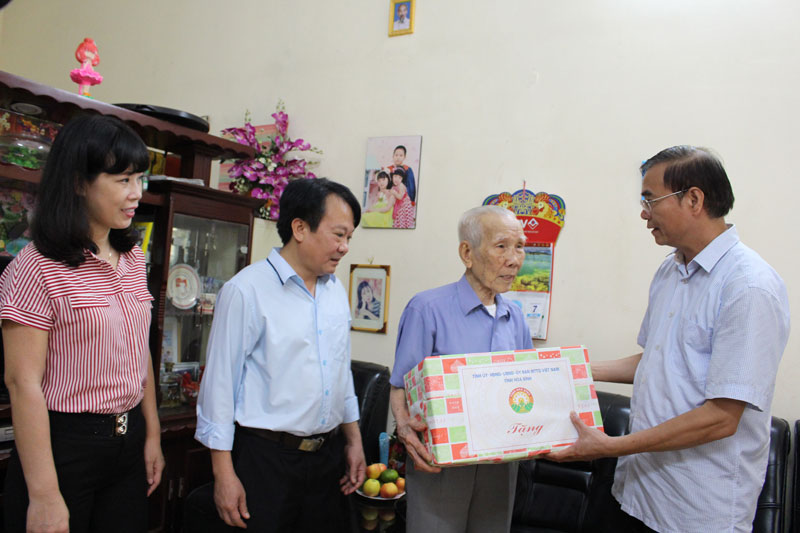 Hoang Van Tu, Vice Chairman of the Hoa Binh provincial People's Council, visits, presents gift to Dang Huu Tin, a revolutionary veteran in Phuong Lam ward, Hoa Binh city.
The delegation presented gifts from the Party Committee, the People's Council, the People's Committee and the Vietnam Fatherland Front Committee of Hoa Binh province to two revolutionary veterans – Ms Le Thi Tam and Mr Dang Huu Tin in Phuong Lam ward of Hoa Binh city. They are revolutionary veterans who have contributed greatly to building and developing revolutionary movements in Hoa Binh province.
Vice Chairman Hoang Van Tu gave his regards to the two revolutionary veterans while expressing his gratitude to them for their contributions to the province's construction and development. He wished the veterans good health, adding that they are the moral support for their families and the role model for their offspring to follow policies of the Party and State, thereby building Hoa Binh into a more prosperous and developed locality.