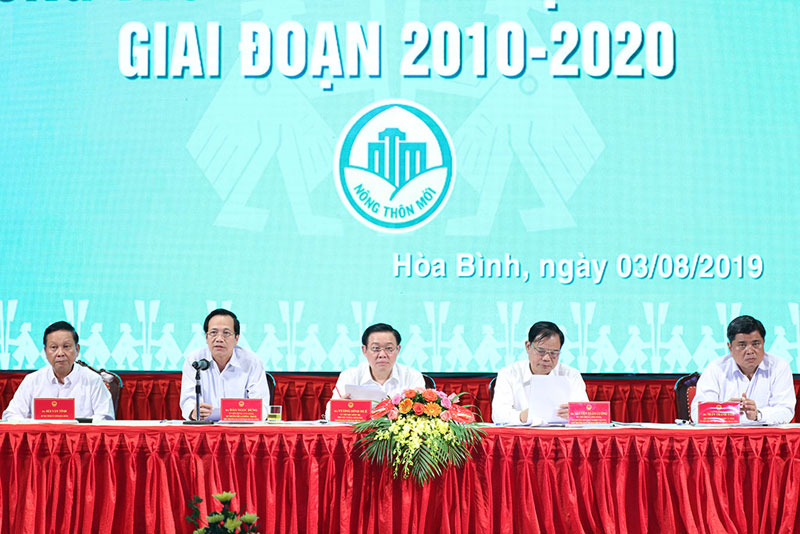 (HBO) - The National Steering Committee for National Target Programmes for 2016-2020 held a conference in Hoa Binh province to review new-style rural area building work in the northern mountainous area in the past decade and set out tasks for the post-2020 period.
The conference was chaired by Deputy Prime Minister and head of the committee Vuong Dinh Hue. Hoa Binh's leaders attending the event included Bui Van Tinh, member of the Party Central Committee and Secretary of the provincial Party Committee; and Bui Van Khanh, Vice Secretary of the provincial Party Committee and Chairman of the provincial People's Committee.
The conference, the first regional-level of its kind, featured One Commune-One Product (OCOP) stalls run by different provinces.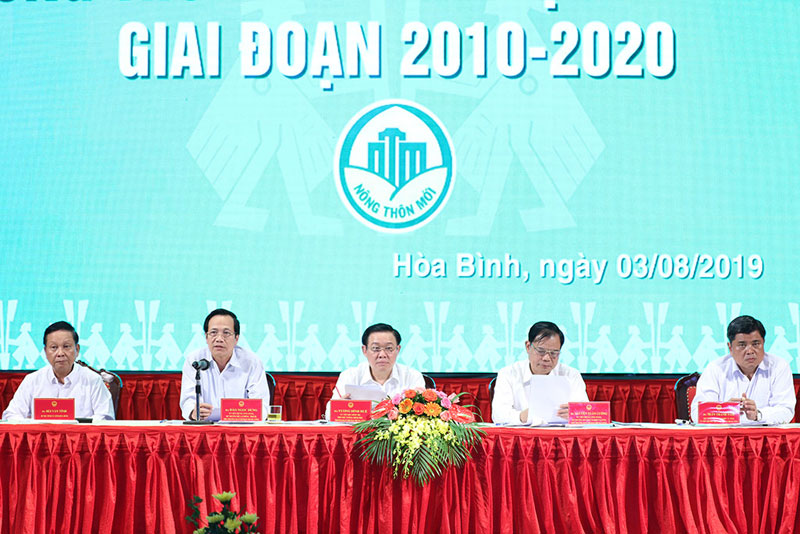 Deputy PM Vuong Dinh Hue, representatives of ministries and sectors and leaders of Hoa Binh province at the event.
As of the end of June, northern mountainous provinces had 603 out of its total 2,280 communes, or 26.4 percent, meeting the new-style rural standard. By the end of 2019, the figure is expected to hit 28 percent, fulfilling the goal one year ahead of schedule as set in the Prime Minister's Decision No 1600/QD-TTg issued on August 16, 2016.
Currently, the entire region has no communes meeting less than five criteria of the standard. Each local commune meets 12.28 criteria on average, lower than the national average of 15.26 criteria per commune. Meanwhile, six local districts have so far been accredited by the PM as new-style rural areas.
In the 2021-2025 period, the region sets to have at least one province completing its new-style rural building mission, and each province having one district meeting the standard.
Speaking at the conference, Bui Van Tinh shared Hoa Binh's experiences and methods in building new-style rural areas. The province has to date had 71 out of 191 communes completing the work one year ahead of schedule. The figure is expected to reach 77 by the end of 2019.
Deputy PM Vuong Dinh Hue suggested localities involved focus on implementing the OCOP programme, adding that attention should also be paid to preserving traditional cultural identities and protecting the environment./.