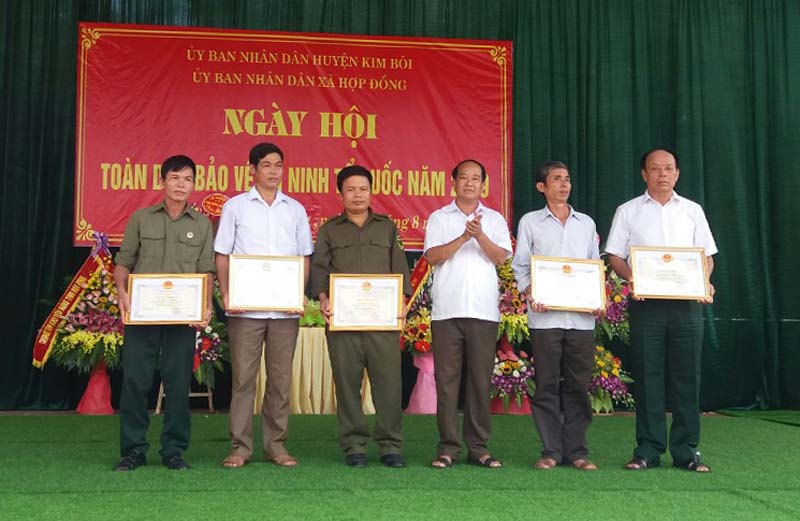 (HBO) – Hop Dong commune held the festival "All people protect national security" in 2019 on August 9. The commune has been selected by Kim Boi district authorities to be the model in organising the festival.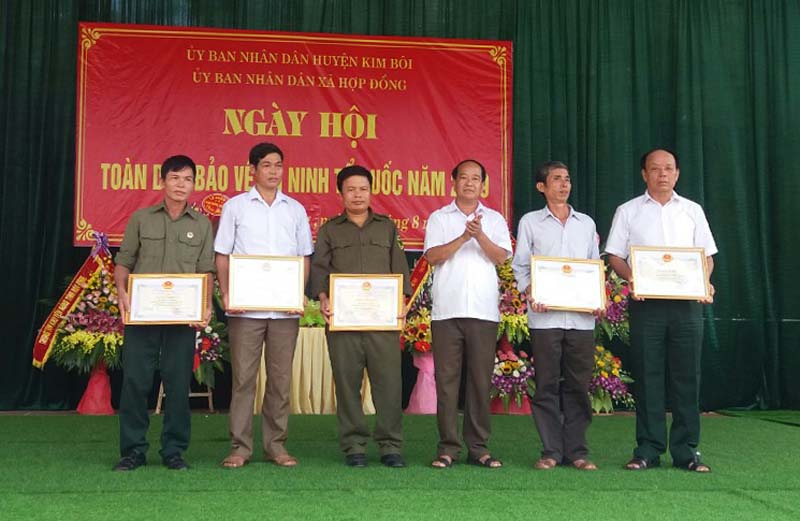 Leaders from the People's Committee of Hop Dong commune (Kim Boi district) present certificates of merit to five individuals with outstanding achievements in the movement "All people protect national security."
For the movement to take root in reality, Hop Dong commune has actively integrated it into other programmes, including the campaign "All people unite to build new-style rural areas and civilised cities", and poverty reduction.
Thereby, many community-managed models of security and order have been formed such as groups of families, security groups and reconciliation groups.
Besides, to engage all people in the protection of national security, local mass organisations of women, youths and farmers have launched a number of emulation campaigns such as "women actively study, work and promote creativity", and "youths with traffic culture".
Thanks to the efforts, local social order and security were maintained in the first six months of 2019, with no illegal religious preaching or serious crimes. The average per capita income in 2019 is estimated at over 17 million VND. The rate of poor households reduced to 22 percent.
At the festival, the commune's People's Committee presented certificates of merit to four units and five individuals in recognition of their excellent performance in the "All people protect national security" movement./.