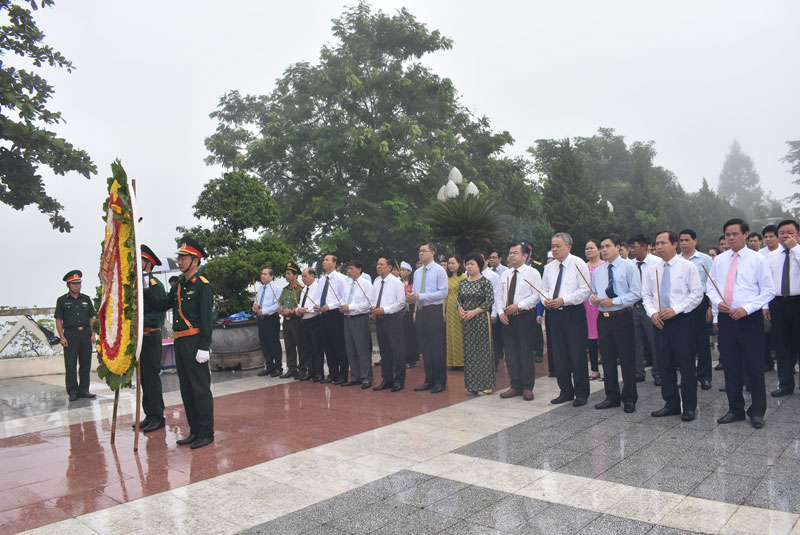 (HBO) - On the occasion of the 74th anniversary of the August Revolution and the National Day of September 2, the provincial leaders offered incense at the Uncle Ho Monument on Hoa Binh Hydroelectric Plant and visited the Hoa Binh martyrs Cemetery.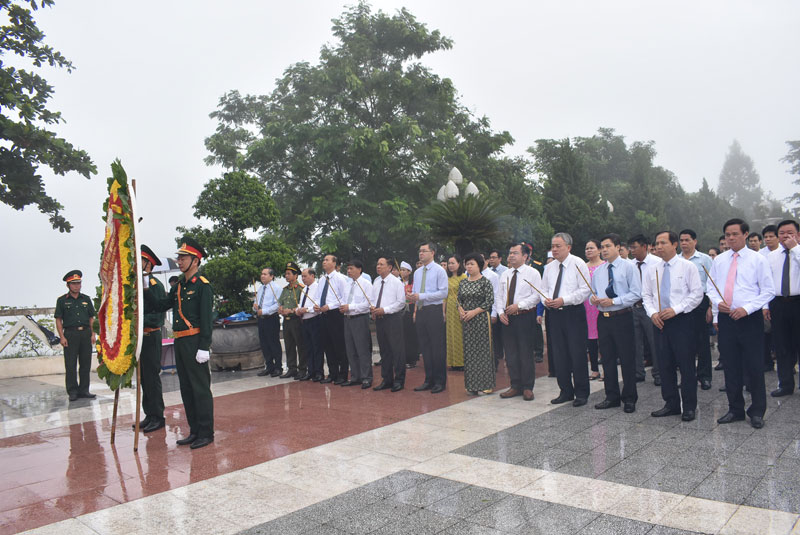 Provincial leaders offered incense at the Uncle Ho Monument.
At Uncle Ho Monument, after offering flowers and burning incense, the provincial leaders wore a minute to commemorate Uncle Ho and review Uncle Ho's great achievements in the national liberation.
In order to realize the Will of Uncle Ho, the Party Committee, authorities and people of Hoa Binh province promise to continue to promote the tradition of solidarity, innovation, creativity and strive to successfully accomplish the tasks in 2019 and the Resolution of the Party Congress at all levels in the term 2015-2020; building Hoa Binh province increasingly rich.
At the Hoa Binh martyrs Cemetery, provincial leaders laid wreaths and burned incense to commemorate the martyrs who sacrificed for national liberation, national defense and lofty international obligations. The provincial leaders spent 1 minute in memory and they burned incense on the graves of martyrs.
.