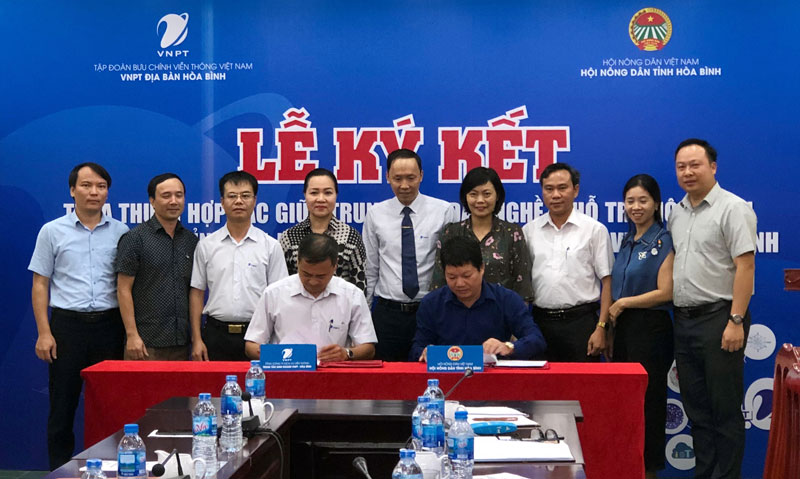 (HBO) – The provincial Vocational Training and Farmers Support Centre, and VNPT Business Centre in Hoa Binh have recently signed an agreement to enhance cooperation for the period 2019-2022.
Under the deal, both sides will join hands to design programmes and plans, issue documents to instruct the comprehensive implementation of the items in their signed agreement regarding linking production and product sale into value chains.

The two sides committed to regularly exchange information so as to handle arising difficulties and obstacles in a timely manner. Besides, they will work together to provide guidance to farmer members and ensure they strictly follow the agreements and requirements to join value chains. A system will be set up to update statistics and information on the progress of building value chains in three months, six months and the whole year.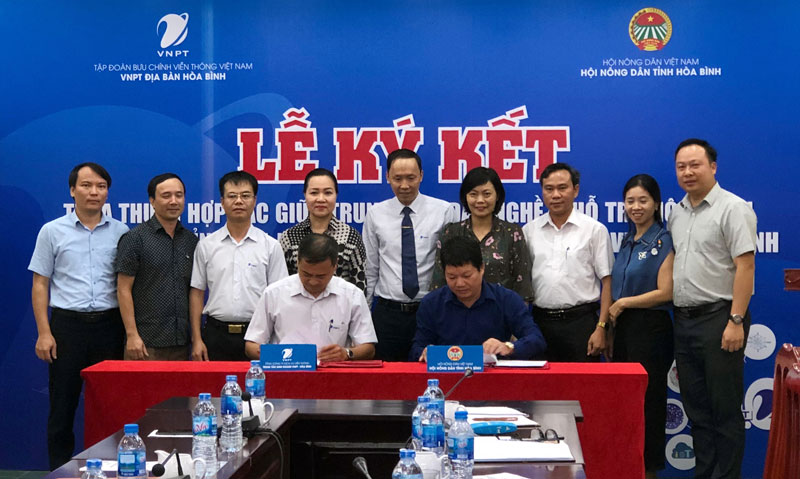 Officias of the Vocational Training and Farmers Support Centre and VNPT Business Centre sign the cooperative deal.
The VNPT Business Centre will provide the vocational training centre with telecommunications and IT measures to branch out smart agriculture and protect brands. Besides, local farmers will get access to preferential telecommunication service packages under the cooperative deal./.