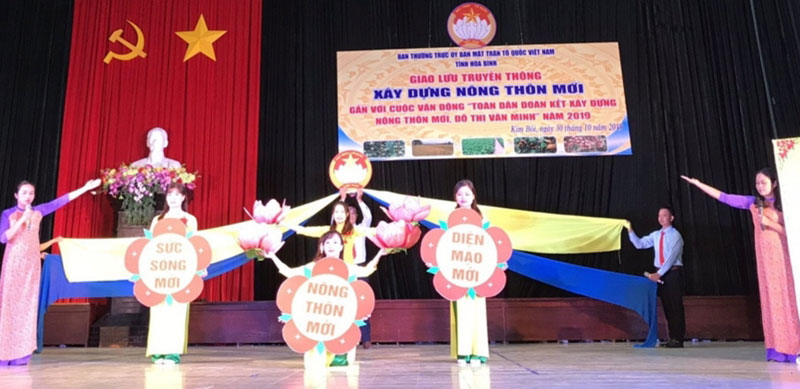 (HBO) - On October 30, at the Cultural house of Kim Boi district, the provincial Fatherland Front Committee organized the communication and communication exchange to build a new countryside in association with the campaign "All people unite to build new rural areas and civilized cities" in 2019.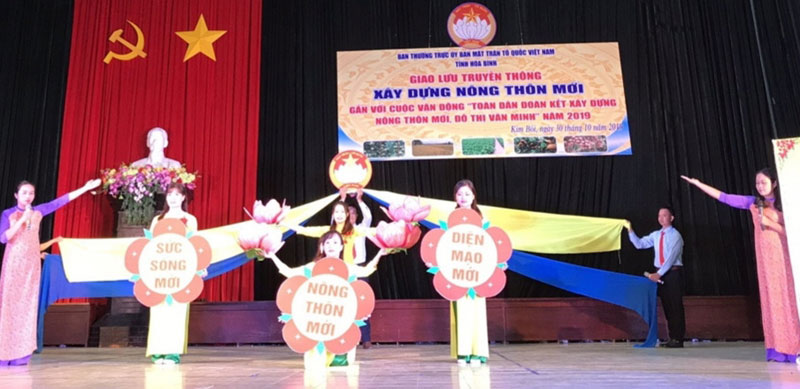 The welcome part of Hoa Binh city team.
There are 11 teams from 11 districts and cities in Hoa Binh province. Each team has 10 members who are members of social and social organizations and people in the province.
The teams participate in 3 parts exchange: greeting through the stage form, the time must not exceed 5 minutes; knowledge acquisition (teams of representatives answered questions); propaganda skits, time not exceeding 10 minutes.
In addition, there is an exchange for the audience in the form of crossword puzzles and chasing words to catch words related to the construction of a new countryside.
According to the Organizing Committee's assessment, the media exchange program was successful and attracted over 300 spectators. The teams are well-prepared, bringing many interesting performances, good communication value.
As a result, the Organizing Committee awarded the first prize to Kim Boi district team; the second: teams in Tan Lac, Luong Son and Hoa Binh districts; the third: Districts of Lac Thuy, Ky Son, Yen Thuy, Mai Chau, Lac Son, Cao Phong and Da Bac.