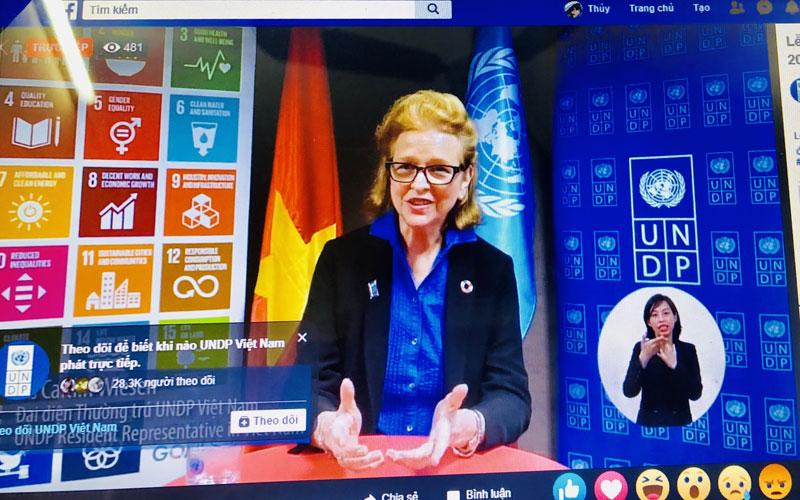 (HBO) - The UN Development Programme (UNDP) in Vietnam held a videoconference ceremony on April 28 to release the 2019 Provincial Governance and Public Administration Performance Index (PAPI) Report.
Caitlin Wiesen, UNDP Resident Representative in Vietnam, speaks at the ceremony.
The 2019 PAPI survey shows that poverty, labour and employment remain the top concerns of Vietnamese people. These concerns may rise in the time ahead as the entire society is being affected by the COVID-19 pandemic.
According to the 2019 PAPI, Ben Tre, Dong Thap and Quang Ninh earned the highest scores of over 46.6 points. Hoa Binh province gained the highest score in terms of "access to information"./.