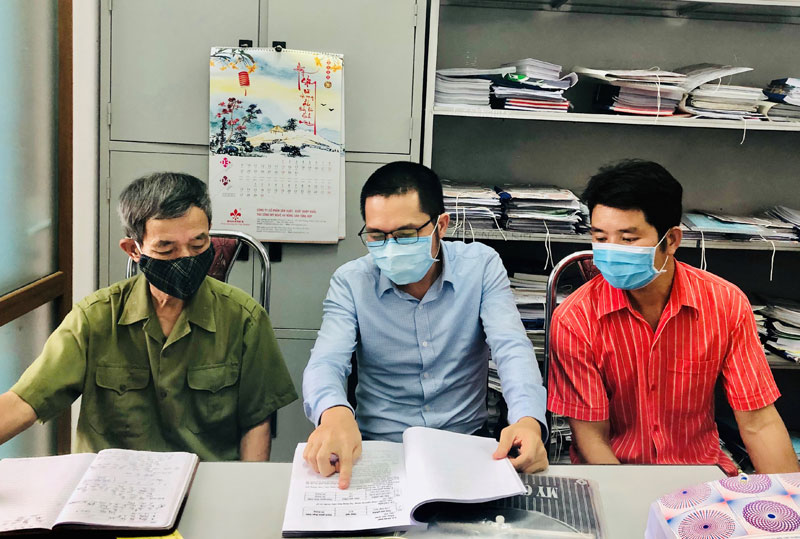 (HBO) - Authorities of Lac Thuy district in Hoa Binh province are preparing the best conditions for its nine products to make breakthroughs in the One Commune One Product (OCOP) programme this year.
Two products of the district were certified to meet the standards of the OCOP programme in 2019.Fresh whole chicken of Lac Thuy chicken breeding cooperative in An Binh commune received a four-star rating, while an orange variety using chicken eggs as fertiliser grown by farmer Vu Duy Tan in Thong Nhat commune was rated three-star.
OCOP products are hoped to enhance competitiveness in the market, becoming a driving force for the district's agriculture and rural development.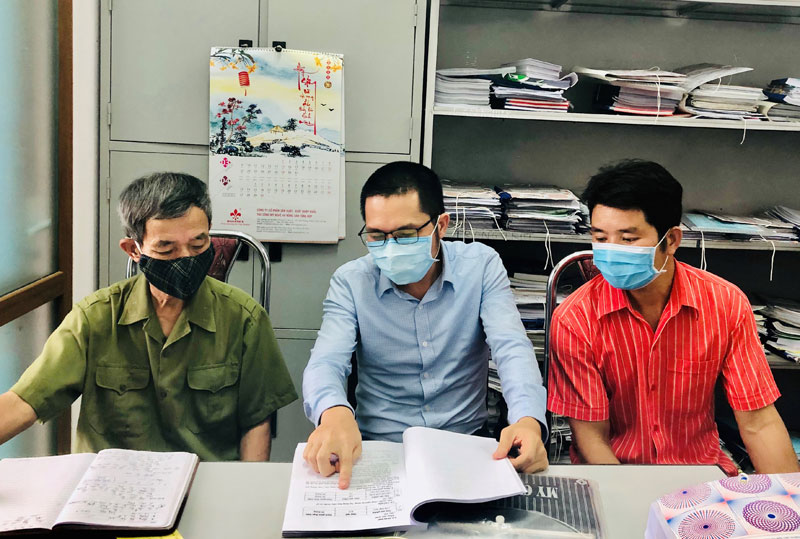 An adviser(centre) provides guidance for product owners on the preparation of dossiers submitted to the OCOP programme of the province.
The People's Committee of Lac Thuy district has disseminated the programme's implementation plan this year to all communes and townships so that they can select prominent products.
Therefore, the district has the largest number of products vying for the province's OCOP programme. Nine local products seeking for the recognition this year include Boi River's tea of Boi River Thang Long Ltd. Co. in Phu Nghia commune and two orange varieties of Chung Huong and Lan Thu farms in Phu Thanh and Phu Nghia communes.
The others are a melon variety cultivated in Ba Hang Doi town, along with Khoan Du honey, Lac Thuy custard apple, goat meat in Dong Tam commune, woven rattan and lemongrass essential oil produced by An Lac Hoa eco-tourism company in An Binh commune.
Deputy chiefof Lac Thuy district's Agriculture and Rural Development Division Hoang Dinh Chinh said that the People's Committees of both Hoa Binh province and Lac Thuy district have earmarked funds for product owners. As many as 600 million VND (25,680 USD) was sourced from the Hoa Binh Provincial People Committee, of which half will be for training courses while the rest will be used to support product owners in building dossiers.
This year, the district plans to organize five training courses for product owners, authorities and leaders of local organisations.
In addition, the provincial Department of Science and Technology presented 20 million VND to each product owner to help them make origin-tracing stamps, packaging and labelling.
The agro-forestry-fishery product management branch will help the owners produce their commodities under VietGAP standards with clear origins, as the district eyes all of its OCOP products meeting the criteria./.