(HBO) - In 2017-2020, Lac Thuy district has converted 264.75 hectares of poor production land to that for the cultivation of crops with higher economic efficiency such as maize, vegetable, tea, and fruits like oranges and grapefruits.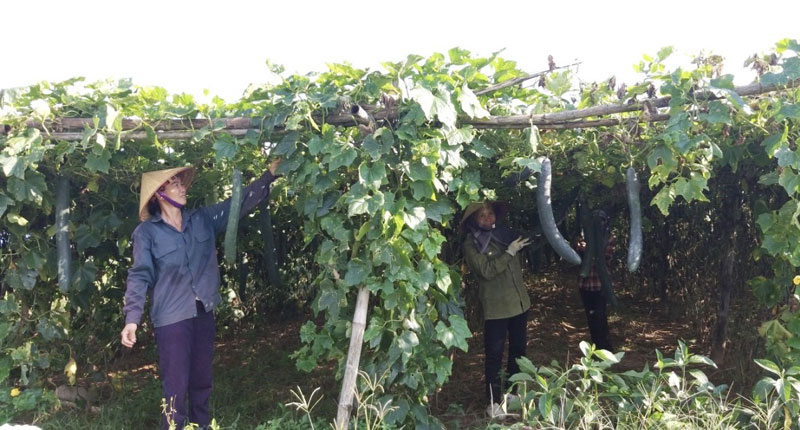 Members of women's association in Phu Nghia commune (Lac Thuy) actively change crop structure to raise incomes.
The total area for fruits has been expanded to 1,208 hectares, including 710 hectares for oranges, and 392 hectares for grapefruits.
Production and consumption chains have been established, and the application of science technology promoted, thus increasing the added values of fruits. For example, one hectare of orange is now worth 400 million VND (17,156 USD), and grapefruits 250 million VND.
In the 2021-2025 period, with a vision to 2030, the district aims to continue converting over 221 hectares of rice, as well as supporting farmers to build irrigation systems and sell products./.