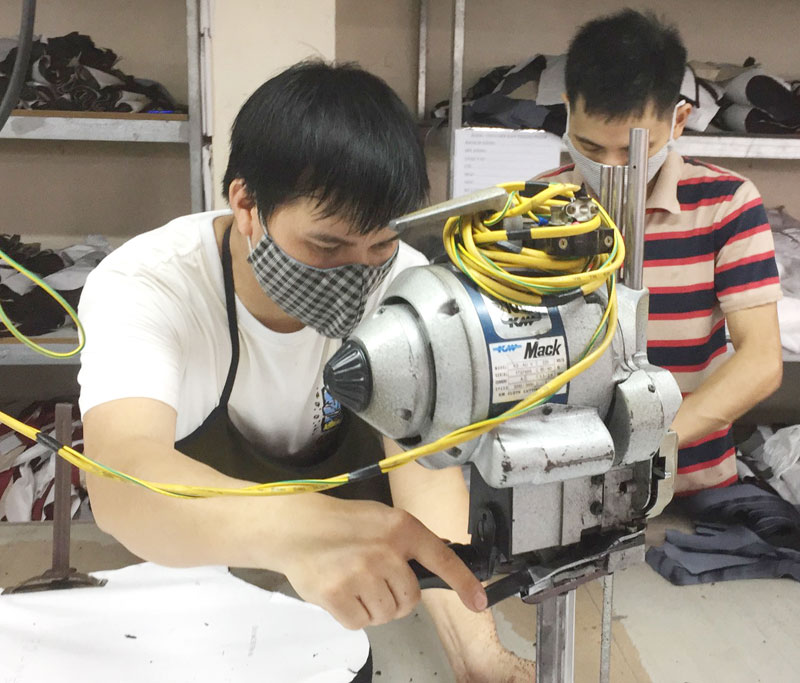 (HBO) - According to data from the provincial People's Committee, local businesses have faced difficulties and obstacles and suffered severe losses due to impact of the COVID-19 pandemic.
In the first four months of 2020, as many as 123 enterprises halted their business and production activities, up 3.6 percent year-on-year. Meanwhile, 131 others were waiting for dissolution or had been dissolved, up 4.3 percent compared to the same period in 2019. Over 1,390 business households registered to suspend their production and business.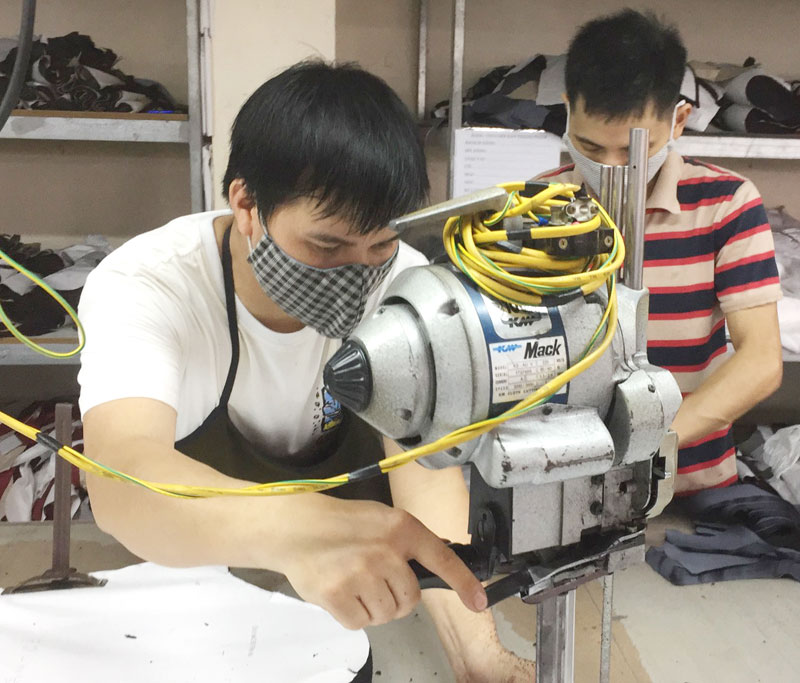 Viet Han Sma ViNa Import and Export Garment JSC in Dan Chu ward, Hoa Binh city, is striving to maintain its production and business, and create jobs for workers.
The number of enterprises suspending business increased sharply in 15 out of the 17 fields, including processing and manufacturing industries; accommodation and catering services; travel; real estate; arts and entertainment; agriculture, forestry, fisheries; information and communication; employment services; warehouse transportation and construction.
The number of businesses registering to suspend business is forecast to continue to rise in the time to come, especially small- and medium-sized enterprises, cooperatives and business households.
The provincial People's Committee has been drastically directing sectors and People's Committees of Hoa Binh city and districts to accelerate administrative reform in order to make it easier for local businesses and business households to soon recover their production and business after the pandemic.
This is considered a key task and is seriously implemented, with the aim of completing socio-economic targets in the locality.
The local authorities have also paid heed to attracting investment, especially off-budget investment; promoting land clearance for projects in industrial zones and clusters; and speeding up the construction of projects outside industrial parks and clusters.
Besides, the provincial People's Committee has directed all sectors to quickly deploy policies to support local businesses, helping them stabilise their production.
The banking industry has urgently implemented support policies related to monetary, interest rates, and credit growth in line with the Government's direction and administration.
Local enterprises have been encouraged to build chains serving industrial production, especially key processing and manufacturing industries such as textiles, electronics, and wood, in order to avoid dependence on one or some partners and markets.