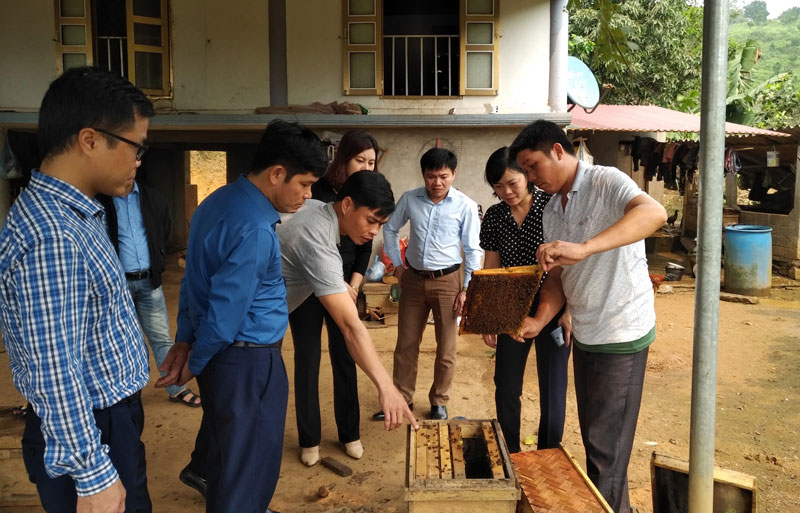 (HBO) – Phase II of the Forest and Farm Facility (FFF) programme has been carried out by Hoa Binh province Farmers' Association since 2019.
It aims to raise capacity of forest growers, families, women, youths and people of ethnic minority groups, facilitating poverty reduction and climate change adaptation.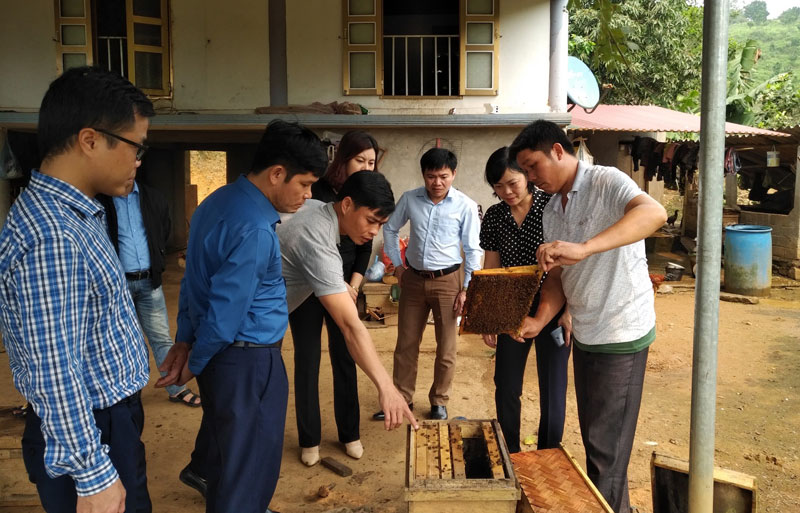 Officers of the provincial Farmers' Association survey, assess a beekeeping model in Phase II of the FFF programme in Tu Ne commune (Tan Lac district).
The association surveyed and decided to implement the programme in An Binh commune (Lac Thuy district) and the communes of Dong Lai and Tu Ne (Tan Lac district). Its project management board joined hands with local authorities and Farmers' Associations of districts and communes to set up key groups at the communal level.
Training courses were arranged for members of the groups to improve their skills and promote understanding of teamwork's benefits, in a bid to develop forests and farms along with keeping with environmental protection.
They were hoped to help women, youths and people of ethnic minority groups in sustainable production of agro-forestry-fishery goods, raising values of forests and improving landscapes and income.
The Muong Cu forest growing and beekeeping group in Cu village of Tu Ne commune is said to be among the most effective models operated by farmers. At present, 20 farmer households join the group, keeping a total of 600 colonies of honey bee.
Through the FFF programme, members were able to take part in training courses in beekeeping, business skills and policy dissemination, among others.
After one year of implementation, Phase II of the FFF programme has seen initial results, creating a driving force for the community and farmers to continue activities in the forest-based sector.
Three cooperatives have been set up and run effectively, generating jobs for local workers.
The programme also facilitated the establishment of two groups on beekeeping and growing citrus trees in Tu Ne commune, a group on organic pomelo cultivation in Dong Lai commune (Tan Lac ditrict) and a model of raising chickens in An Binh commune (Lac Thuy).
Products of the groups and cooperatives are shipped to various markets with stable prices. Tens of local workhands earn stable jobs with an average monthly income of 5 million VND (215 USD)./.