(HBO) – A feasibility study of Hoa Binh 2 Bridge project was approved by the People's Committee of Hoa Binh province under Decision No. 2536 dated January 30, 2018.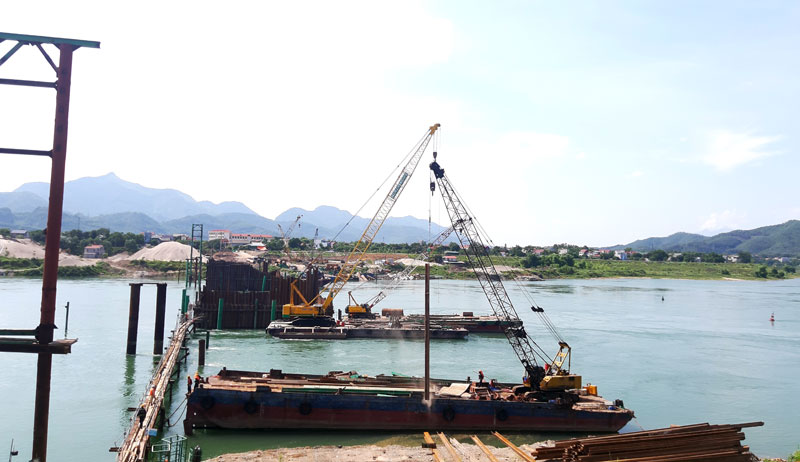 Machines are mobilised for the construction of Hoa Binh 2 Bridge.
With total investment capital of over 590 billion VND, the construction of the bridge began in late 2019 and is scheduled for completion within 16 months. The bridge, about 780m long, is designed for a speed limit of 60km per hour.
Hoa Binh province plans to allocate adequate capital for the key project whose land clearance and construction are being conducted simultaneously. The contractor has used specialised equipment and cutting-edge technologies during the construction.
The provincial People's Committee has instructed the investor to coordinate with relevant units and Hoa Binh city's authorities to remove bottlenecks in land clearance and resettlement, and the contractor to ensure the construction quality, striving to complete the entire project next year./.