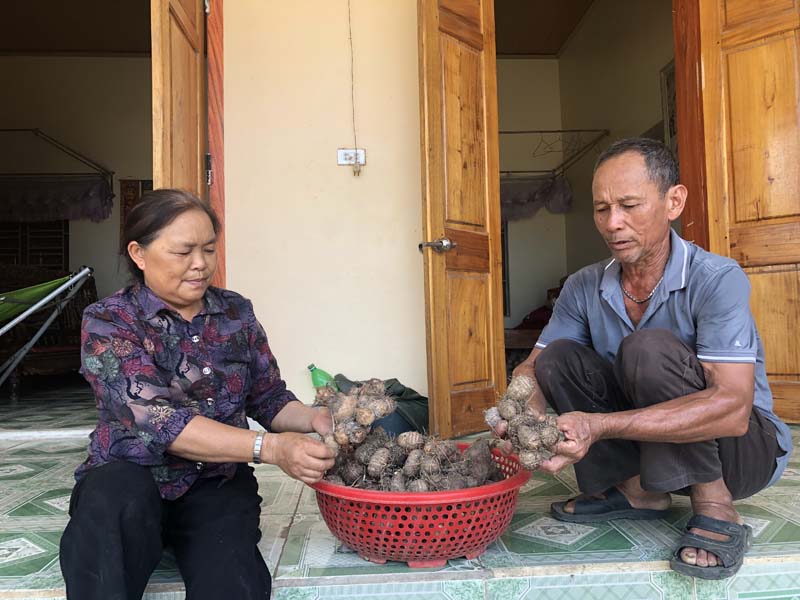 (HBO) - Taros made by Yen Tri agricultural cooperative in Yen Tri commune have been selected by Yen Thuy district to join the provincial-level One Commune, One Product (OCOP) programme in 2020.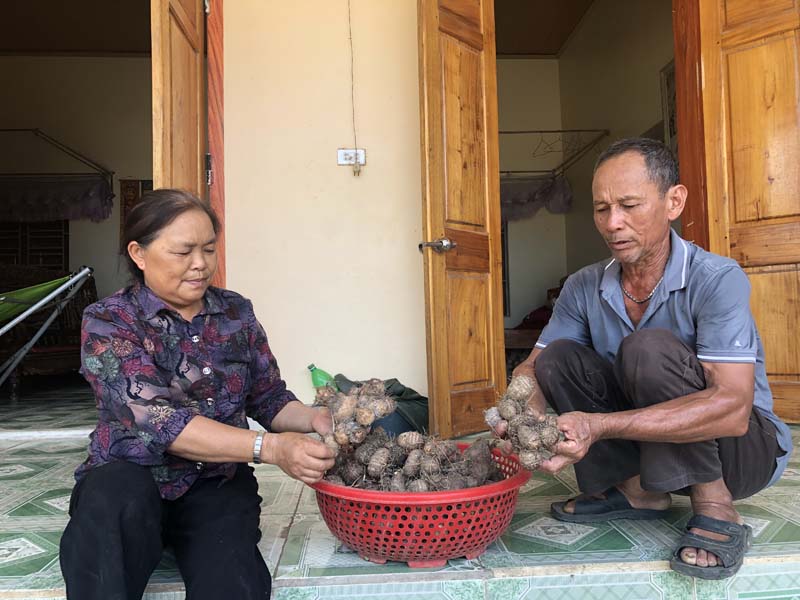 Members of Yen Tri agricultural cooperative (Yen Thuy) prepare quality taro seedlings.
Yen Tri taro has a good and delicious taste, wining consumers' favour. Taro growing brings high profits to farmers. The communal Party committee and authorities encouraged local residents to expand farming areas meeting OCOP standards to improve product value and create a stable consumption market.
Yen Tri commune is home to about 20 ha of taros grown in all hamlets, mostly in Ao Hay with seven ha. Bui Xuan Bac from Ao Hay hamlet, a member of Yen Tri agricultural cooperative said his family plants around 3,000 sq.m of taros this year, yielding more than four tonnes. Taro is drought-resistant, easy to grow with few pests.
With the use of decomposed manure, taro plants grow well with a lot of tubers. Thanks to mastering cultivation techniques, taros enjoy bumper harvest almost every year. Selling prices are stable, ranging from 15,000 – 17,000 VND per kg. Income from taro cultivation is 4-5 times higher than rice. This year, the cooperative's taro products register to join the OCOP programme. "As quality is a crucial factor, we are aware of improving it," Bac said.
In order to help the cooperative join the programme, the communal Party Committee and authorities partnered with the cooperative to raise its members and farming households' awareness of expanding taro area, farming techniques and set of criteria for OCOP grading.
The cooperative registered for origin traceability and is completing dossier and packaging. It also partnered with taro farming households to expand cultivation areas and ensure the supply of materials. For the next crop, the commune plans to grow nearly 7ha of taros meeting VietGAP standards. If meeting OCOP standards, its value will be raised, contributing to ensuring the sustainable development of local agriculture sector and improving farmers' lives./.