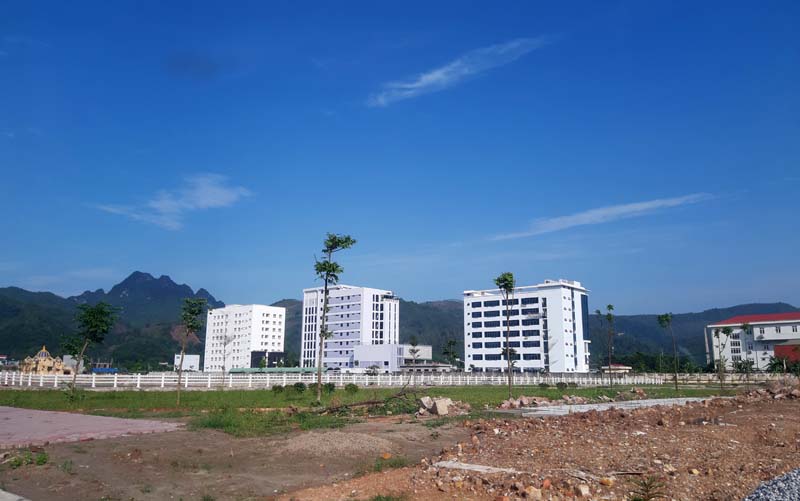 (HBO) - The urbanisation rate in Hoa Binh province reached 28.69 percent as of June 2020, up 14.16 percent from the start of the current tenure (2015-20) of the provincial Party organisation.
The achieved rate surpassed the target set by the resolution of the 16th congress of the provincial Party organisation and the socio-economic development plan for 2016-20 by 114.76 percent.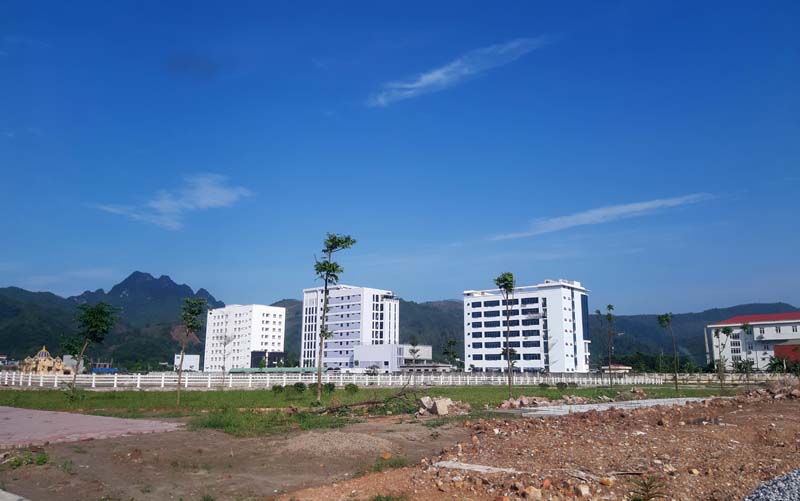 Quynh Lam centre, which is under construction, is hoped to improve urban landscape of Hoa Binh city.
The target of a 25-percent urbanization rate by 2020 was initially considered one of the five most difficult targets set in the resolution of the 16th provincial Party congress.
The rate was 71.46 percent in Hoa Binh city, 40.8 percent in Luong Son district and 25.06 percent in Lac Thuy, 18.7 percent in Mai Chau, 17.73 percent in Yen Thuy, 17.95 percent in Tan Lac and 17.73 percent in Da Bac.
Meanwhile, in the districts of Cao Phong, Kim Boi and Lac Son, the rate stood at 15 percent, 12.01 percent and 8.65 percent, respectively.
The success of the work is attributable to the specific guidelines and close supervision of the provincial Party Committee and the People's Committee, along with efforts of relevant agencies, the political system in the implementation of urban development solutions in tandem with administrative unit re-arrangement./.