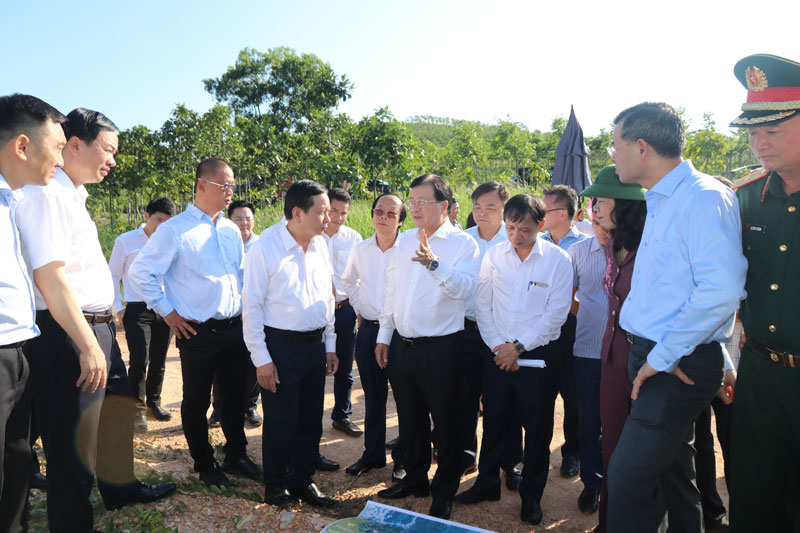 (HBO) - A Government working team led by member of the Party Central Committee and Deputy Prime Minister Trinh Dinh Dung has made a working trip to Hoa Binh province.
Informing the Deputy PM on the province's recent socio-economic outcomes, local leaders said that the COVID-19 pandemic and extreme weather conditions have caused adverse impact on HoaB inh's socio-economic development.
The gross regional domestic product (GRDP) of Hoa Binh in the first six months of 2020 was estimated to fall 6.51 percent over the same period last year. However, the locality's industrial production value reached 19.8 trillion VND, up 1.54 percent year on year and fulfilling 46.04 percent of the yearly target.
Export revenue was estimated at nearly 372 million USD, down 4.95 percent, andimport at 301.7 million USD, a rise of 0.96 percent. Total State budget collection exceeded 1.64 billion VND, down 11 percent year on year.
For the rest of the year, Hoa Binh aims to complete 10 major tasks and solutions, striving to attract investment, promote socio-economic development and ensure State budget collection as planned.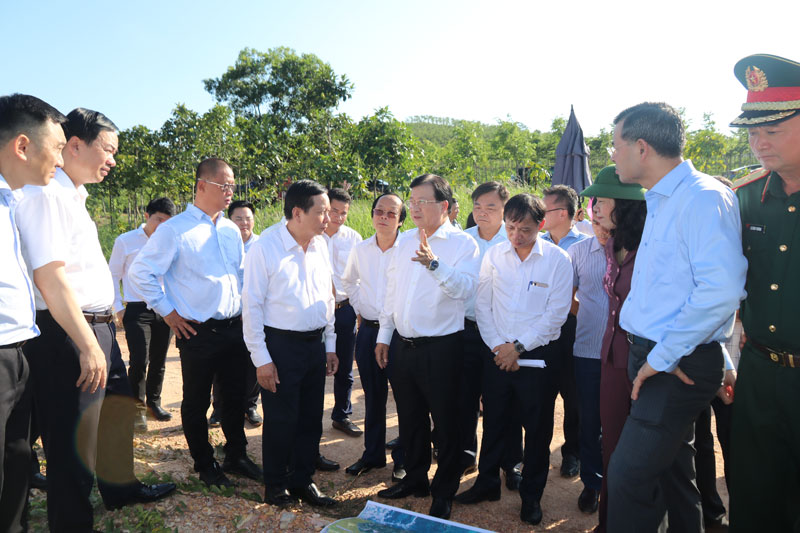 Deputy Prime Minister Trinh Dinh Dung and the working team visits Dam Bai area in Hoa Binh city.
Hoa Binh leaders raised a number of proposals related to projects managed and invested by central agencies in the province. They said that in the coming time, it is necessary to focus resources to the Canh Tang reservoir project, while promptly implementing Belt Highway 5 project with 35.4km crossing Hoa Binh.
They asked for planning and investment in a 76km road connecting the Ho Chi Minh Road to Tam Chuc tourist site in Ha Nam province.
At the same time, Hoa Binh proposed that the Government allow the expansion of Hoa Lac-Hoa Binh Highway as planned at a cost of about 2.8 trillion VND using State budget for public investment.
Regarding the Da River water plant project, Hoa Binh authorities proposed the construction of a pipe system and not using Dam Bai lake as a depositor. The province also recommended the acceptance of the policy to lease forest environment services for the development of tourism, thus exploiting tourism potential in the locality.
Addressing the working session, Deputy PM Dung assigned central ministries and sector to coordinate with Hoa Binh to roll out most suitable measures to ensure the implementation of major projects, with special consideration of the addressing of problems related to transport infrastructure system. He asked Hoa Binh to obtain better performance in preparing for investment and disbursement of public investment, while continuing to strengthening disease prevention and control for stable socio-economic development in the future.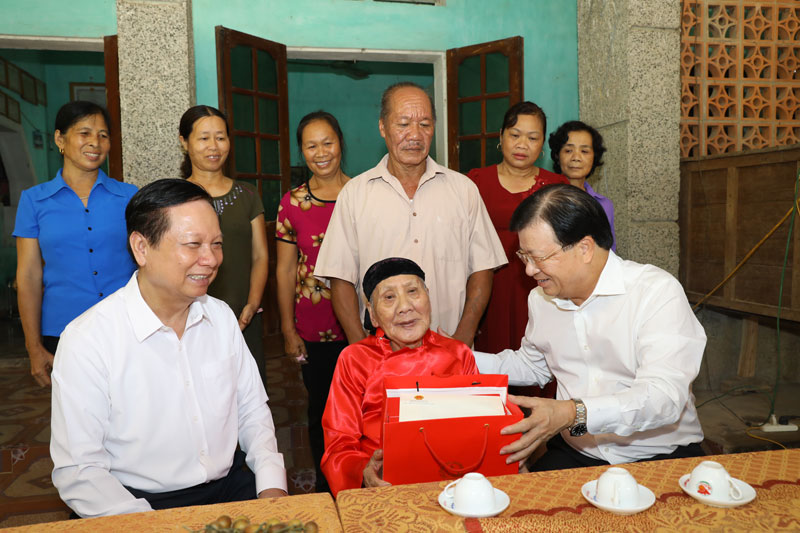 Deputy PM Trinh Dinh Dung and Secretary of the Hoa Binh Party Committee Bui Van Tinh present gift to Heroic Vietnamese Mother Nguyen Thi Cho in Hoa Binh commune of Hoa Binh city.
Deputy PM Dung and leaders of central ministries and sectors and Hoa Binh province visited Dam Bai Lake area. They visited and presented gifts to Heroic Vietnamese Mother Nguyen Thi Cho and the family of war invalid Nguyen Van Chung in Hoa Binh city./.