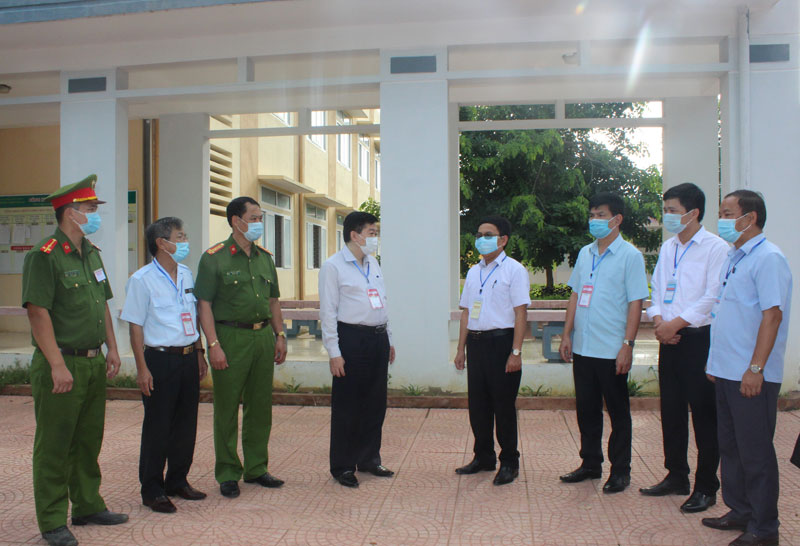 (HBO) – On August 10, a working team from the Ministry of Education and Training led by Deputy Minister Nguyen Huu Do inspected the organisation of the high-school graduation examination in 2020 in Hoa Binh province.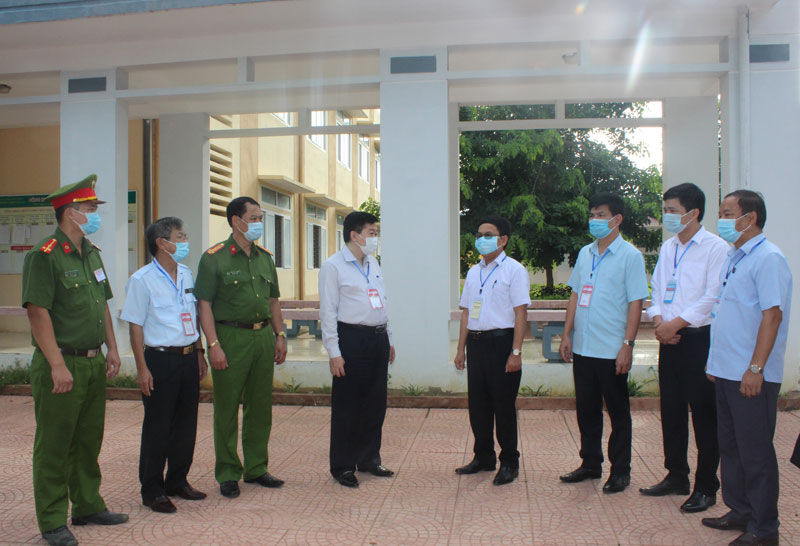 Deputy Minister of Education and Training Nguyen Huu Do works with leaders of Hoa Binh province on high-school graduation examination in 2020.
Hoa Binh has more than 9,000 students participating in the high-school graduation in 2020 at 37 places with 416 rooms. In preparing for the exam, the provincial Party Committee, People's Committee and Steering Committee for the exam have issued a number of guiding documents, showingthe active and positive engagement of the local administration in the organisation of the exam.
Issues related to infrastructure, personnel, natural disaster response, and COVID-19 pandemic prevention and control measures have been implemented in a detailed and drastic manner.
Addressing the working session, Bui Van Khanh, Deputy Secretary of the provincial Party Committee and Chairman of the Hoa Binh People's Committee, said that this is a special examination as it takes place when COVID-19 pandemic is developing complicatedly, forcing students to leave school temporarily, and causing heavy pressures to localities in organising the examination.
Although having no COVID-19 infection recently, Hoa Binh has focused on ensuring safety for the contestants while striving to avoid any mistake during the organisation of the exam.
For his part, Deputy Minister Do said the ministry hopes that the exam will be held in a strict manner, lauding the organisation of the exam in Hoa Binh as well as the province's efforts to ensure safety for exam takers.
He said that the organisation of the exam has been implemented well and safely in line with the regulations. Meanwhile, the prevention and control of COVID-19 pandemic has been drastically conducted. He stressed the important task of making sure that the marking of the test takes place in a strict, subjective, fair and accurate manner. He reminded the province to review infrastructure serving the test marking.
Earlier, the working team inspected the organisation of the high-school graduation exam of 2020 in Hoang Van Thu High School, and the boarding school for ethnic minority students./.