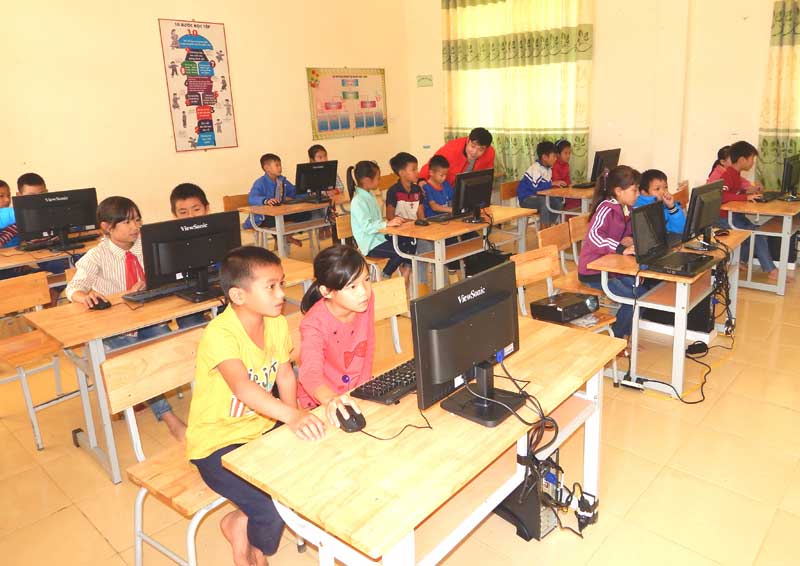 (HBO) - The mountainous commune of Muong Chieng has been given a facelift thanks to the concerted effort of local authorities and people in implementing patriotism emulation campaigns.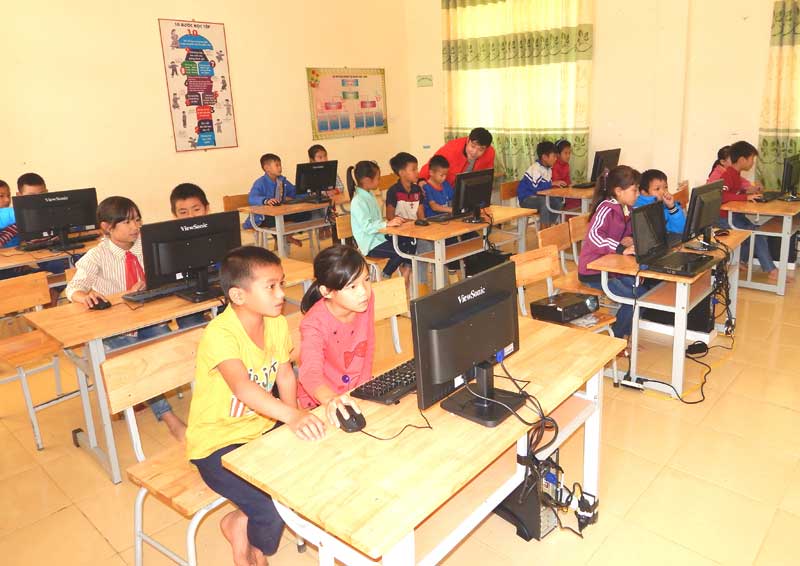 An informatics class of students in Muong Chieng (Da Bac district).
The campaigns have been intensified across all spheres, including building the cultural life, economic development, and poverty reduction. Meanwhile, the Government's investment and locals' support have helped the commune achieve practical outcomes in new-style rural building.
Muong Chieng has scattered population density and uneven intellectual levels. It has successfully used communications campaigns to mobilise the people's resources in new-style rural building, with locals donating land, trees, and working days.
By the end of 2019, the commune met all 19 criteria of the new-style rural area, with its per capital income reaching 32 million VND (1,373 USD), up nearly 10 million VND from 2018. To date, all local residents have access to clean water and electricity, while the rate of trained rural workers that secure stable jobs hit 91 percent.
As a result of economic restructuring and income increase, the local husbandry sector have developed significantly. For example, Xa Van Tuyen and Ha Van Hiep in Chieng Cang with their model of raising pigs each earned 120 million VND per year, while Bui Van Thuong, who raise buffalos reeled in over 100 million VND annually. Therefore, the rate of poor households in Muong Chieng dropped to under 12 percent last year from 22.4 percent in 2018.
The commune also posted progresses in education, health, culture, security-defence, and Party building./.