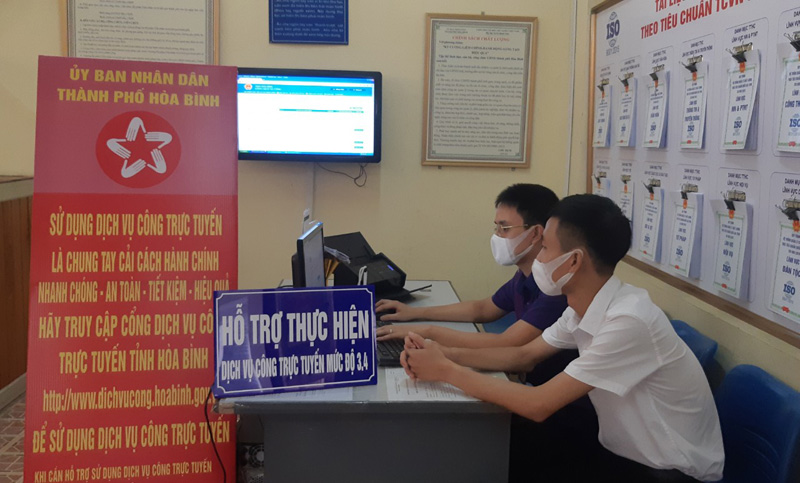 (HBO) - During its development process and the 2015-2020 tenure, Hoa Binh city has affirmed its role and position as a political, administrative, socio-economic and cultural centre and a driver for economic growth of the province. With a high political determination, the city's Party organisation has focused on directing the successful implementation of targets and missions set by its previous congress.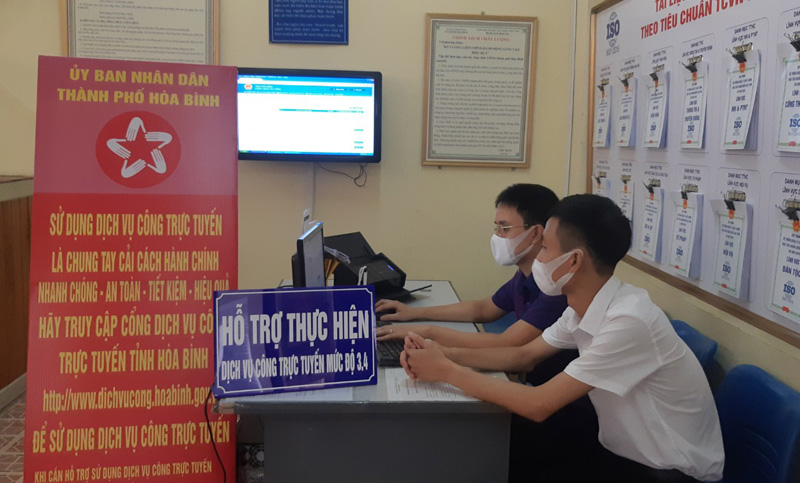 Hoa Binh city speeds up administrative reform.
The merger of Ky Son district with Hoa Binh city is a strategic mission helping the city to develop further. After the merger, the city has 10 urban wards and nine rural communes. Its apparatus and personnel contingent have been consolidated, and urban areas have recorded important changes. The economic structure has shifted along the set direction, with the services, industry and construction sectors accounting for 92.7 percent, and the agro-fishery-forestry sectors only 7.3 percent. State budget collection in 2020 is estimated at 580 billion VND, per capita income at 70 million VND, and the poverty rate reduces to 1.47 percent. At present, seven out of nine rural communes have been recognized as new-style rural areas. The city is striving to have Hop Thanh commune earn the title of advanced new-style rural area and Yen Mong commune a model new-style rural area within this year.
In the first nine months of this year, the city focused on mobilising resources to work on the dual targets of COVID-19 prevention and control and socio-economic development. Many targets have been fulfilled or surpassed, including total retail sales and services revenue exceeding 12.5 trillion VND, up 16 percent year on year and fishery output reaching nearly 1,000 tonnes, up 11 percent. The yearly targets on State budget collection, job creation and afforestation have already been completed.
The achievements have created a foundation and momentum for the city's development in the next period towards the goal of becoming a tier-II urban area before 2025. The city is taking measures to carry out the resolution of its Party organisation congress./.