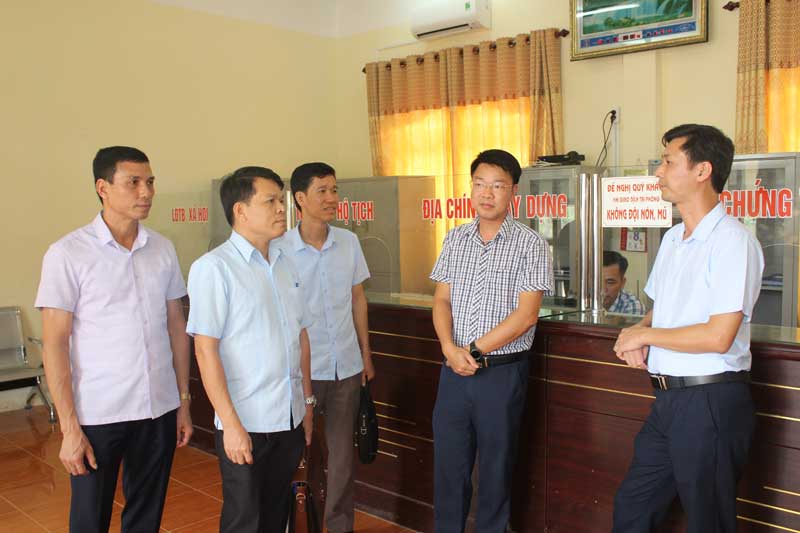 (HBO) - Chi Ne township has publicised administrative procedures, and increased the professionalism of its one-stop service staff.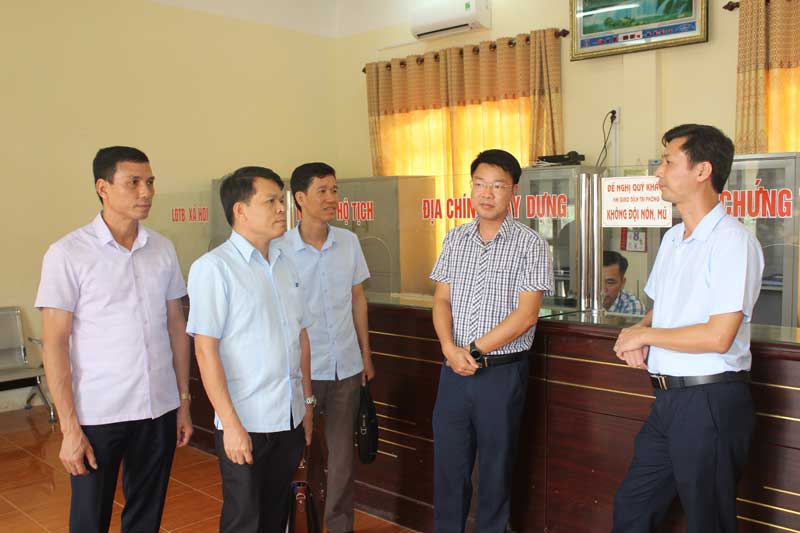 Leader of People's Committee of Chi Ne township speaks on administrative procedure reform at department receiving documents and paying back results.
Since the beginning of this year, the People's Committee of Chi Ne township handled nearly 700 administrative procedure documents of all kinds, with none solved in excess of the time limit.
All procedures are updated online and posted up at the committee headquarters, thus better serving locals. The township often reviews groups of administrative procedures so as to remove overlapping and unnecessary procedures. The time for solving administrative procedures on judicial affairs and civil status has been shortened.
Chi Ne always pays attention to training and improving the quality of officials and public servants of the department receiving documents and paying back results by strictly assessing their capacity, ethic and behaviour annually.
The local People's Committee also applies a quality management system following ISO 9001:2008 and ISO 9001:2015 standards, which is an effective tool to standardise the process of handling administrative procedures. In fact, the application of the system has helped improve work habits of public servants and reduce the time and costs of handling dossiers.
Especially, after Lac Long commune was merged into Chi Ne, the township Party Committee and authorities quickly stabilised its apparatus and handled related procedures for locals. In addition, the locality has launched a movement encouraging youths to learn about a set of procedures and promptly helped locals if they do not understand. The movement has helped youths, especially public servants, grasp normal administrative procedures, and uphold their responsibility./.