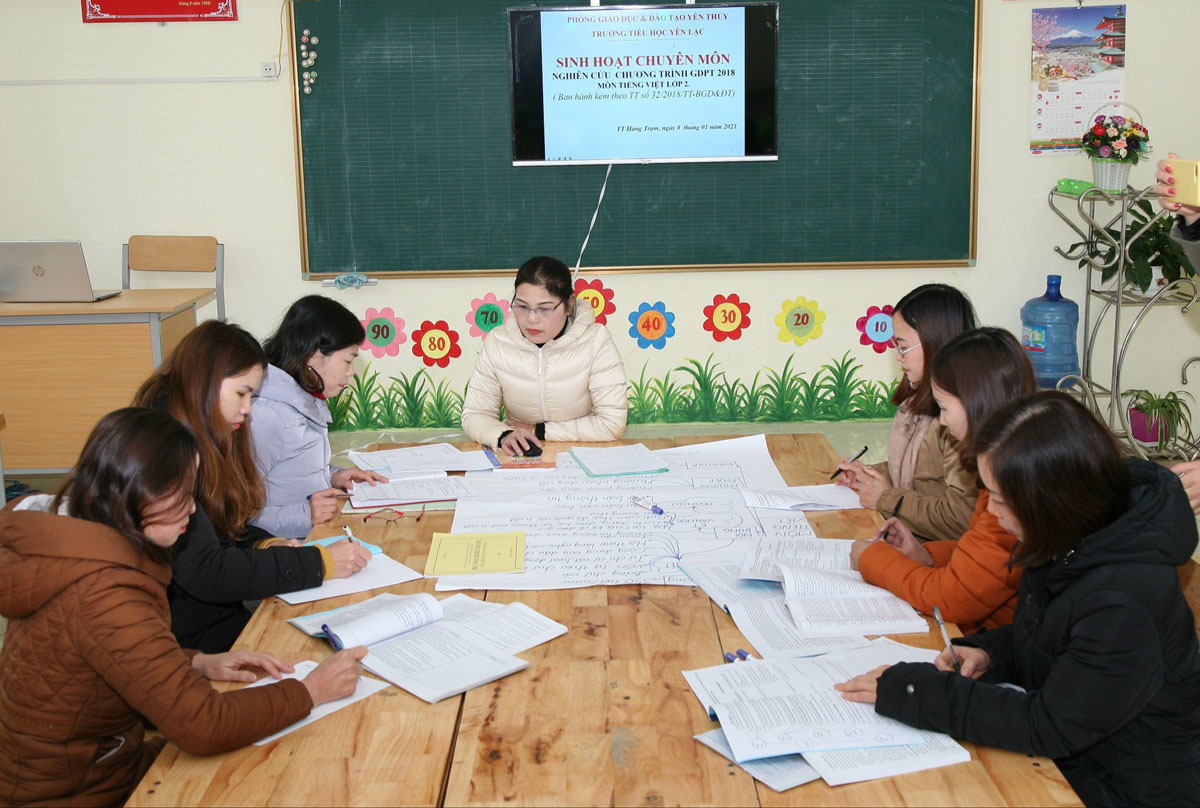 (HBO) - The Department of Education and Training of Hoa Binh province has held a conference to review performance in 2020 and in the first semester of the 2020-2021 school year as well as the implementation of tasks for 2021 and the second semester.
Last year and during the first semester of the 2020-2021 school year, the department advised local authorities and collaborated with relevant agencies and sectors in implementing Resolution 29-NQ/TW and other resolutions issued by the local Party Committees at different levels.
It focused on boosting quality of teaching and teachers as well as education managers and on providing better education programmes serving ethnic groups. In 2020, Hoa Binh fulfilled the standards of preschool universalisation for 5-year-old children and of illiteracy eradication level-2.
Speaking at the conference, Nguyen Van Chuong, Vice Chairman of the Provincial People's Committee, lauded the outcomes of the local education and training sector.
Concerning tasks for 2021, he asked the sector to continue implementing its nine essential tasks and five basic solutions, promptly clear difficulties for educational facilities, and prepare good conditions for the launching of a new curriculum.
Promoting digital transformation and technological application in education and training; inspecting independent kindergartens to ensure they meet standards; and boosting science, technology, engineering, and mathematics (STEM) are also necessary, he added./.