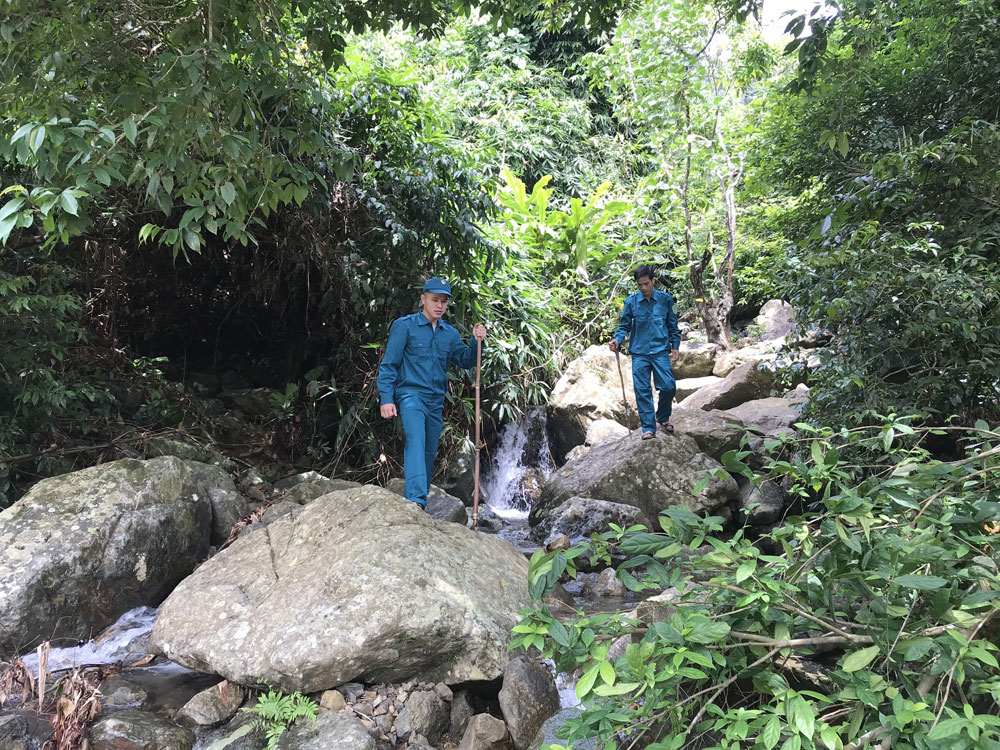 (HBO) - Quy Hoa commune in Lac Son district is home to about 2,760 hectares of forest, including over 1,290 hectares of protection forest, stretching across the Thuong Tien Nature Reserve. The nature reserve is renowned for magnificent natural scenery, flora and fauna biodiversity, and various rare forestry products.
Over recent years, Quy Hoa commune has focused its effort on raising public awareness of forest protection and intensifying forest management and surveillance to maintain forest coverage and prevent acts harmful to forest.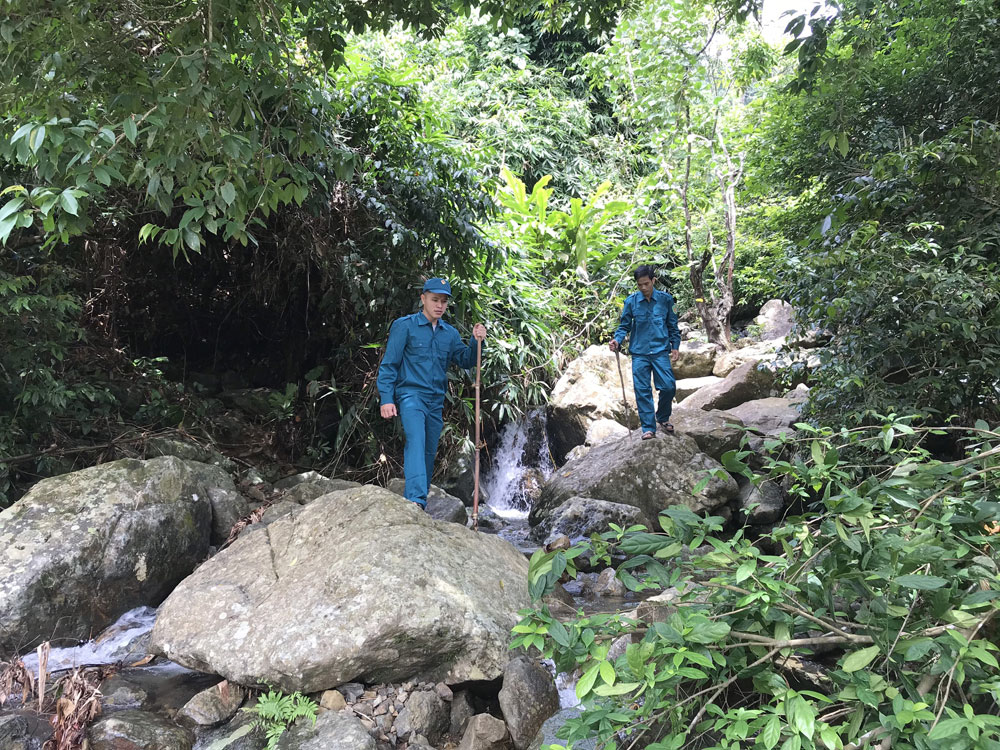 A forest protection team in Thung 1 village, Quy Hoa commune (Lac Son) maintain regular patrols to promptly discover violators of forest protection rules.
Chairman of the Quy Hoa People's Committee Bui Van Dat said the commune has coordinated with the local forest ranger force to ramp up inspection and monitoring of the forests and neighbouring areas to prevent deforestation and illegal exploitation of other forest resources. The commune has also accelerated communication campaigns to increase aware of the importance of forests to climate, water resources and fulfilment of socio-economic development goals among local residents.
Located inside the Thuong Tien Nature Reserve, the villages of Thung 1, Thung 2 and Theu have the largest forest areas in the commune. Blessed with breath-taking nature and tranquil atmosphere, they are also favourite destinations for tourists. thanks to effective awareness campaigns, no illegal logging has been found in the villages for years.
For nearly 2,000 hectares of production forest, the commune annually sends its staff to instruct villagers in how to properly practice slash-and-burn farming without causing forest fire. It also organises tree planting campaigns annually to revive damaged forest areas and increase local forest coverage.
Bui Van Nhat, head of Thung 1 village said forest protection and maintenance of green and clean living space have been regularly discussed at the village's meetings and broadcast on local radio. Strict punishments have been handed out to violators, he noted, adding that each people has become aware of their responsibility in protecting the forest and promptly reported about violations.
Twelve forest protection teams, including 3 – 5 members each, have been established across the commune. There is also a mobile forest protection team, comprising 20 members from local police and militia forces, which conducts regular patrols to detect violations. They have kept day-and-night watch over the forest and maintained regular exchange of information with officials from neighbouring areas during the driest months of the year. These teams have proved effective in preventing forest fire during summer and dry season.
Thanks to such efforts, the commune's forest coverage has reached 80 percent.
Quy Hoa commune is endowed with a number of tourist attractions. Among them is Mu Cave in Cao village full of beautiful stalactites and stalagmites well-preserved by local government and people. The 20-hectare Kha Lake in Kha village is blessed with abundant aquatic resources. Many hot springs with water temperature ranging from 40 – 50 Celsius degree have been discovered around Doi village, which have great potential for the development of mineral water production and tourism./.