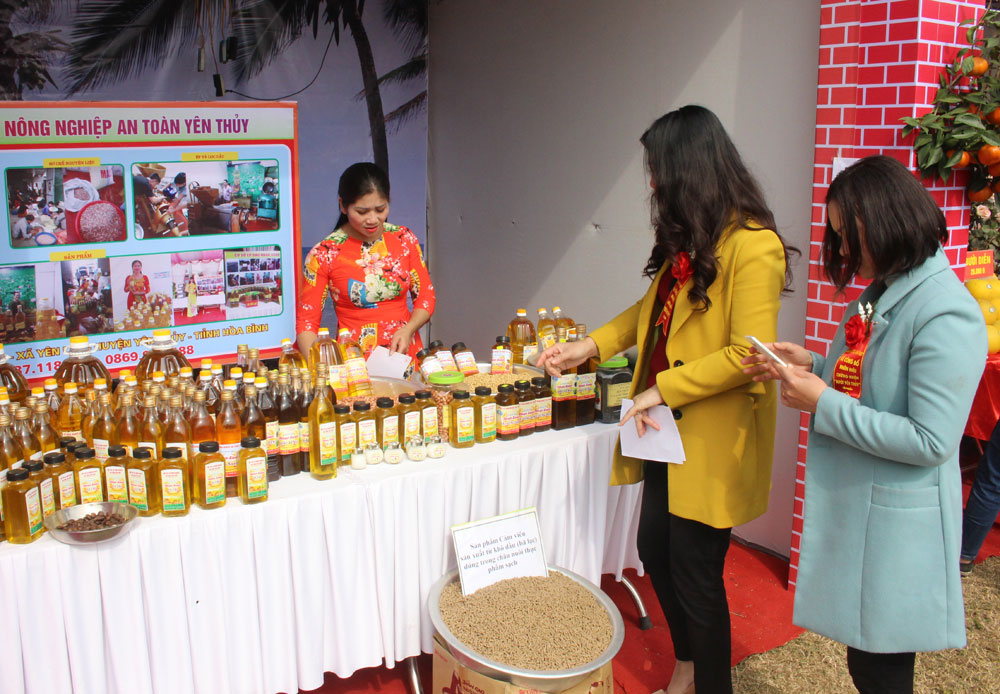 (HBO) – Lac Thinh commune in Yen Thuy district was recognised as a new-style rural area at a ceremony held by the district People's Committee on the occasion of the opening of the 13th National Party Congress on January 25.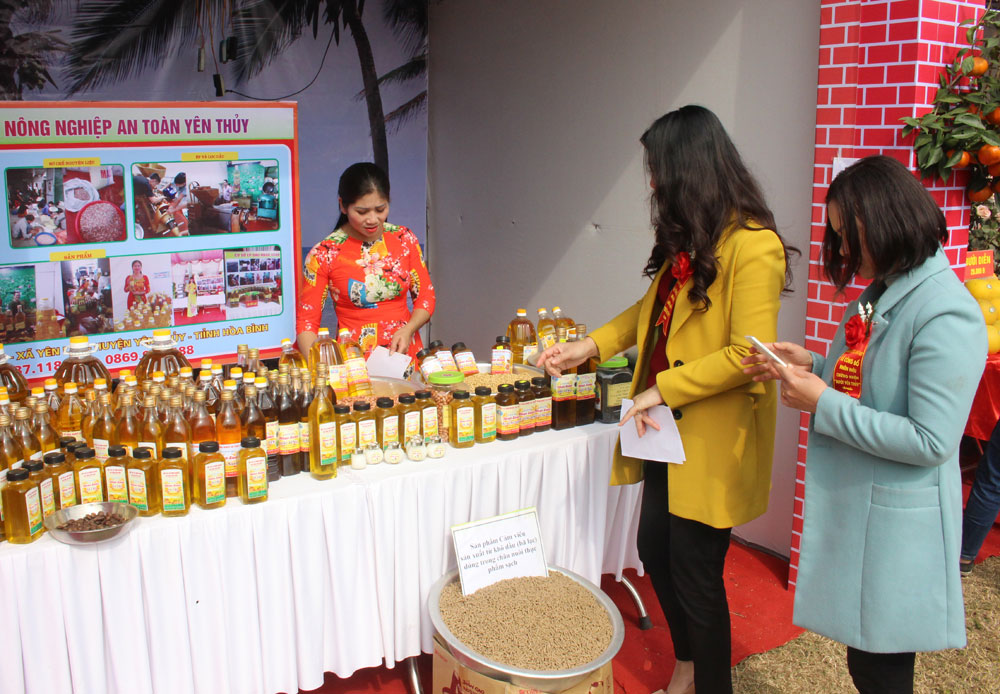 Yen Thuy district so far has six out of ten communes meetingnew-style ruralareabuilding standards, including three satisfying advanced standards.
The Yen Thuy safe agricultural cooperative is taking the lead in associating with the value chain, applying VietGAP standards in production activities, and signing contracts with enterprises to link production and consumption of products.
According to Chairman of the district People's Committee Bui Van Hai, over the recent years, the national target programme on new style rural area building has been implemented effectively in the locality, contributing to raising public awareness of the importance of the programme, and promoting the crucial role played by local residents in the scheme.
As a result, income and living standards of the people have been improved and the rural areas have been given a facelift, laying a solid foundation for the local authorities to continue implementing the programme and further promoting advanced new-style commune, model new-style rural residential area and garden building movement.
To achieve that result, the mobilisation of resources for infrastructure development and collective economic development plays a key role in the modernisation of agriculture and rural areas in the locality.
In 2020, 123 projects were launched in the district, using the State budget, including provincial, central, district budgets; targeted supplementary capital, and capital from the national target programmes on new-style rural area building and sustainable poverty reduction programmes.
Notably, 25 transport works with a total length of about 11.8km were built, plus six educational projects, five irrigation works, one stadium and one solid waste treatment facility.
In addition, the district People's Committee directed authorities of communes and townships to launch a campaign calling people to participate in building rural roads with a total length of 260.4 km in 2020. The campaign mobilised 683.5 million VND.
Meanwhile, 0.7km of rural road was concreted with a total investment of 586 million VND, of which 380 million VND sourced from the State budget, and 206 million VND was contributed by local people.
Relevant agencies have coordinated with the district's electricity sector to review and roll out investment plans for building electrical works in line with the locality's socio-economic development planning.
In 2020, 10 power grid projects were developed in the district, costing 19.33 billion VND. Of which, two belong to the electricity supply programme in rural and mountainous areas with a total investment of 4.89 billion VND.
Up to now, all local households have gainedaccessto thenational grid, and all the ten communes have met the criteria for electricity access in the new-style rural area building programme.
Along with infrastructure development, many new models of cooperatives associating with value chains and applying VietGAP standards in production were established. Those have signed contracts to link production and consumptionofproducts with enterprises in order to create jobs and improve income for labourers, contributing to promoting the local socio-economic development.
In 2020, seven cooperatives and four cooperative groups were set up in the district, lifting the number of cooperatives and cooperative groups to 33 and 39, respectively, generating jobs for about 2,000 labourers with a monthly per capita income of about 3 million VND.
Under the close and drastic leadership of the Party committees and authorities at all levels, the active involvement of the entire political system and the positive response of local people, on average, each commune in the Yen Thuy district has finished 16.5 criteria set in the national target programme on new-style rural area building, and no commune finished less than 10 criteria.
The district has nine model residential areas and 42 model gardens. Per capita income reached 41.2 million VND per year. The poverty rate decreased to 8.38 percent.
Eight out of ten communes were recognised as meeting national criteria on health. 96.5 percent of the district's population has held health insurance cards. The rate of trained workers stands at 53.58 percent, while 80 percent of households and 91 out of 115 villages met cultural standards./.