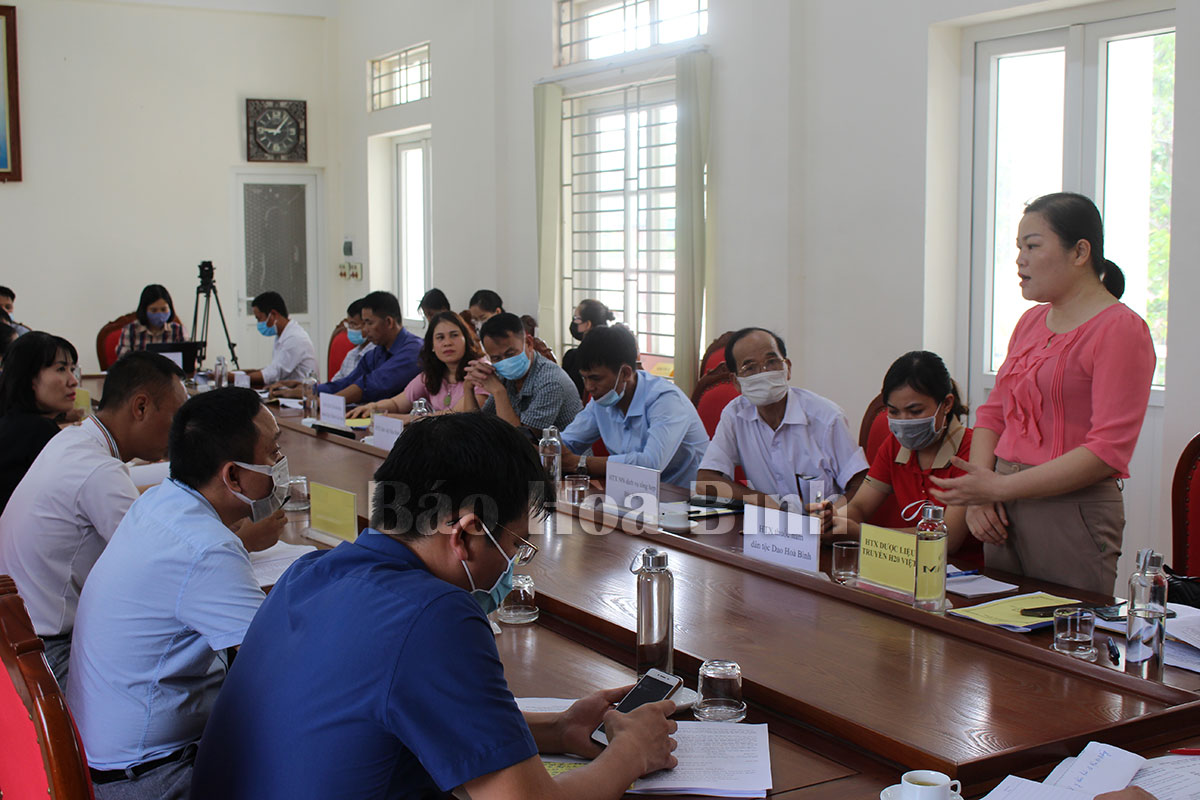 (HBO) – Amid the complicated developments of the COVID-19 pandemic, the Co-operative Alliance of Hoa Binh has changed its trade promotion activities so as to suit pandemic prevention and control regulations.
The alliance has planned a number of activities, including a demand-supply connection conference, a meeting between local cooperatives and businesses, along with inviting businesses to make field trips to local co-operatives, and the organising of mobile booths selling local products as well as thematic conferences.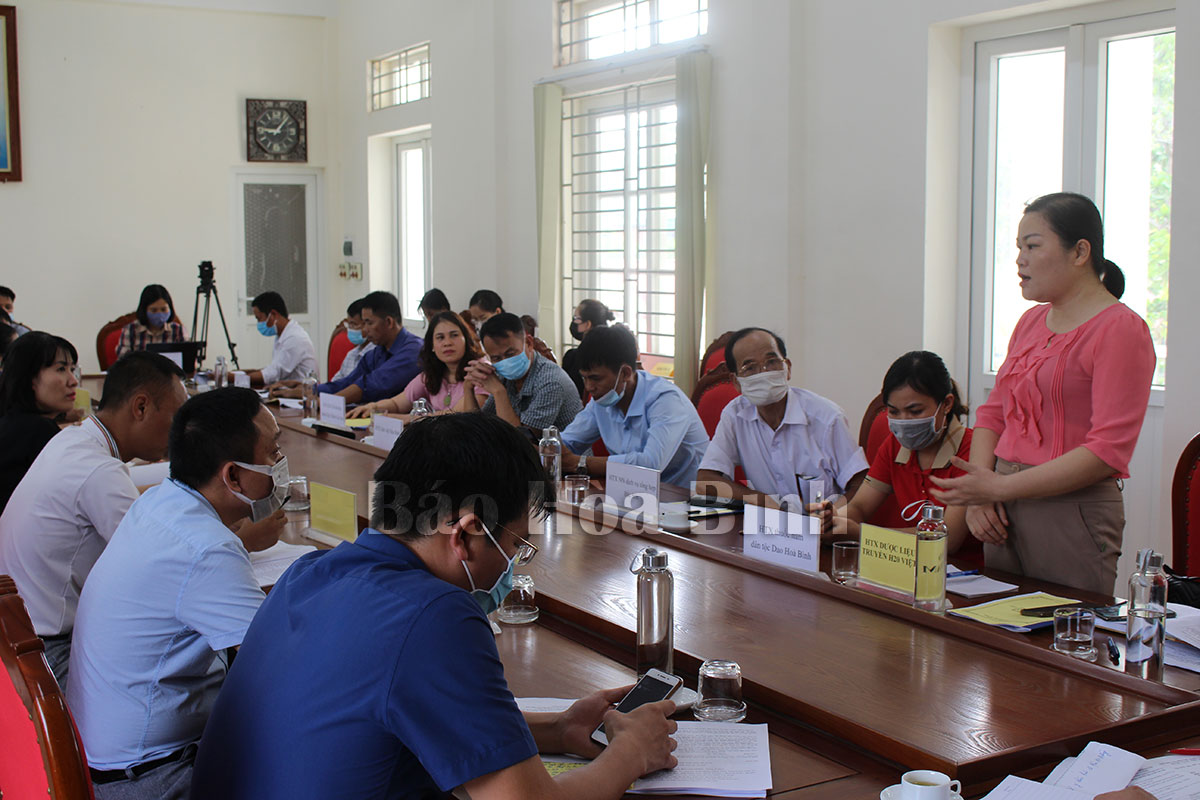 A representative from H2O herbal material co-operative makes a presentation on the co-operative's demands for cooperation in herbal plant purchase at a conference on trade promotion and development of material areas for herbal medicine production held by Hoa Binh Co-operative Alliance in late June 2021.
The provincial Co-operative Alliance has held a conference on trade promotion and development of material areas for herbal medicine production with the participation of six businesses interested in buying and developing herbal materials in the province and more than 20 local co-operatives operating in herbal medicine materials. At the event, representatives of the co-operatives provided information in their development potential as well as the effects of herbal medicines and their production capacity for particular materials.
The alliance will help connect local co-operatives with organisations and individuals through trade promotion programmes, thus helping them expand their markets. This year, the alliance is scheduled to organise a conference to connect supply-demand sources and introduce the material areas for 30 co-operatives in Hanoi, along with the province's major products, the production scale and export market accessing directions through exporters and foreign firms in Hanoi.
At the same time, the alliance will help local cooperatives to seek partners in Hanoi for selling and processing their products, while inviting interested firms and processors to make field trips to localities across the province.
Besides, it will open mobile trade fairs at major trade centres in Hanoi. Particularly, 10 supply-demand connection conferences for particular products of the province will be held.
Tran An Dinh, Chairman of the Hoa Binh Co-operative Alliance, said that to enhance the efficiency of trade promotion activities, each co-operative should work harder to deal with their shortcomings.
They should foster their connections to form large-scale production areas, while strictly following food safety regulations during their production, meeting VietGAP and organic standards, he said, adding that the cooperatives should also renovate their product's design, packaging and origin traceability, thus bringing them to e-commerce platforms./.