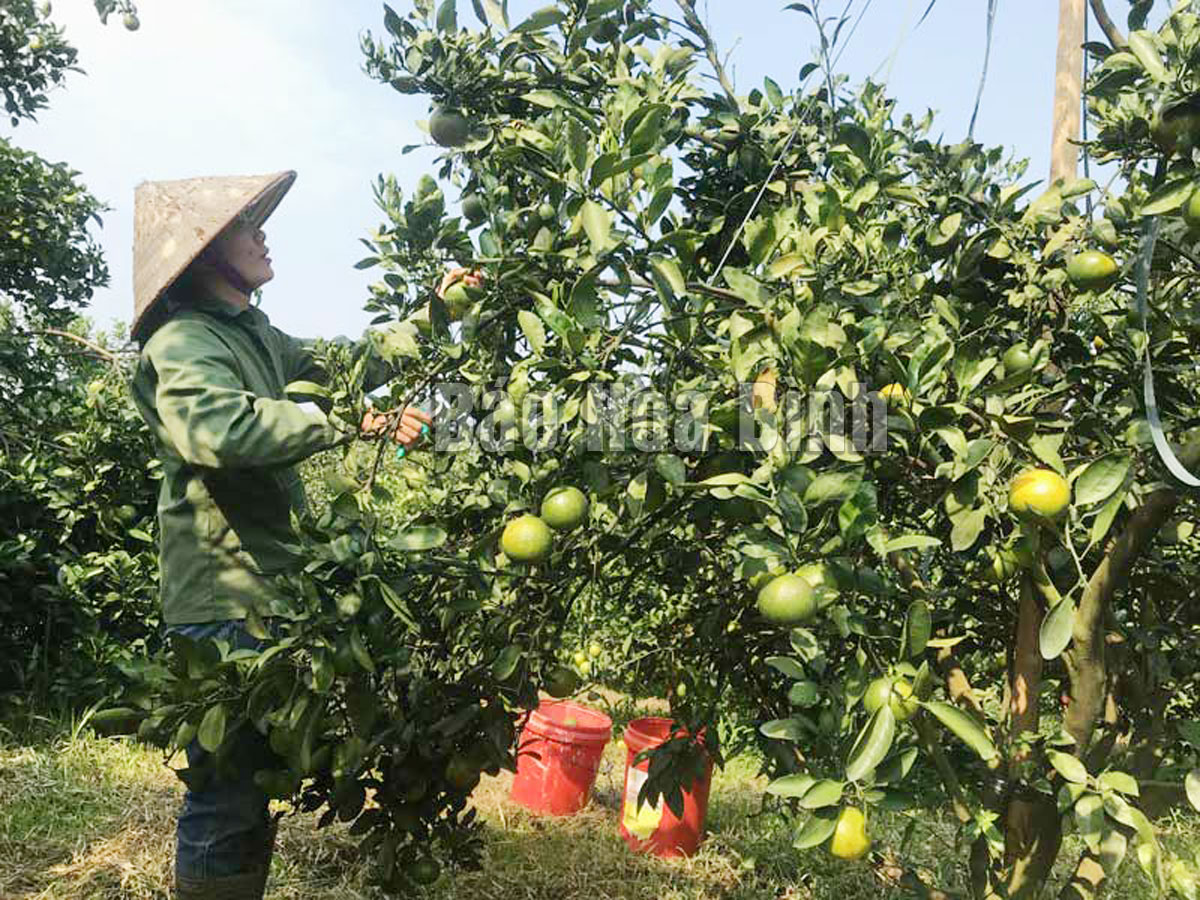 (HBO) – Green on the skin and red in flesh, On Chau mandarin in the windy land of Cao Phong have just entered the ripe season. This specialty fruit always opens the citrus fruit harvest season of Cao Phong district and the whole Hoa Binh province.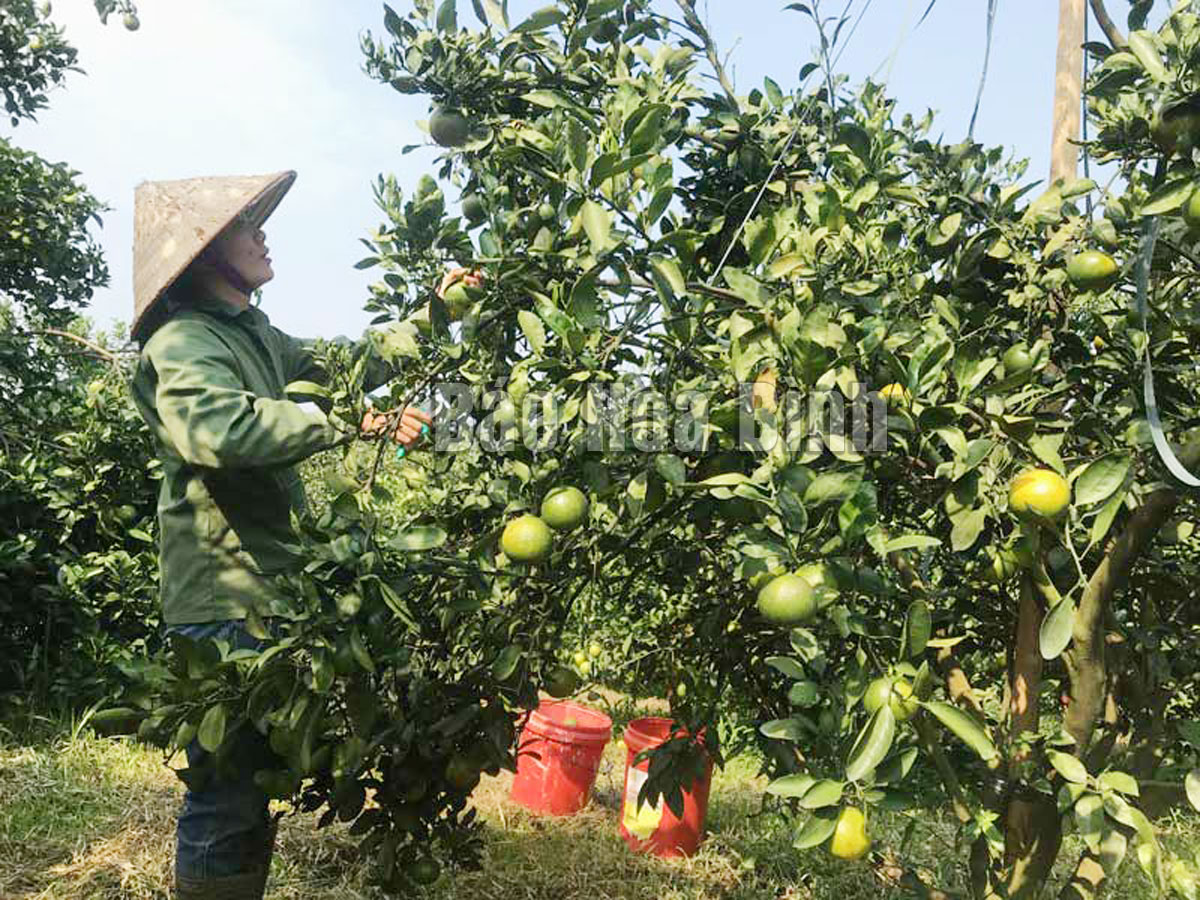 Farms in Area 4 of Cao Phong towns in Cao Phong district harvest On Chau mandarin in the main season.
Mandarin has been available in fruit shops in markets across the province, especially Cao Phong district and Hoa Binh city for the recent two weeks.
Le Thanh Ha, a fruit seller in Tong-Tan Thinh market in Hoa Binh city, said that along with fruits that are in the harvest season such as custard apple, persimmon, longan and pomelo, On Chau mandarin in early crop is favored by many consumers. This year, the price of mandarin in the early crop is equal to that in the same period last year, at between 20,000-25,000 VND (0.88-1.1 USD) per kilo.
In the context that the consumer goods market is being hard hit by the COVID-19 pandemic, farmers growing citrus fruits in the province have been worried about the selling of their products.
However, On Chau mandarin, the first specialty fruit to be harvested and sold, have seen good signals in sale.
According to Dao Thi Quynh Nga, owner of Thuy Nga farm in Area 4, Cao Phong towns, due to the impacts of the pandemic, the market for the fruit has been shrunken, while the transport of mandarin out of the province for selling has met difficulties.
However, citrus fruit farmers in the locality have still been optimistic as the sale volume and price have been stable thanks to consumers' confidence in the high quality of On Chau mandarin and other citrus fruits of Hoa Binh.
Farmers in the citrus fruit region of Hoa Binh have hopeed that On Chau mandarin will bring a good start for a new harvest season. Consumers are advised to take time to taste the specialty fruit of Hoa Binh as the On Chau mandarin season lasts for a very short time of about only one month, or else they will have to wait for another one year./.