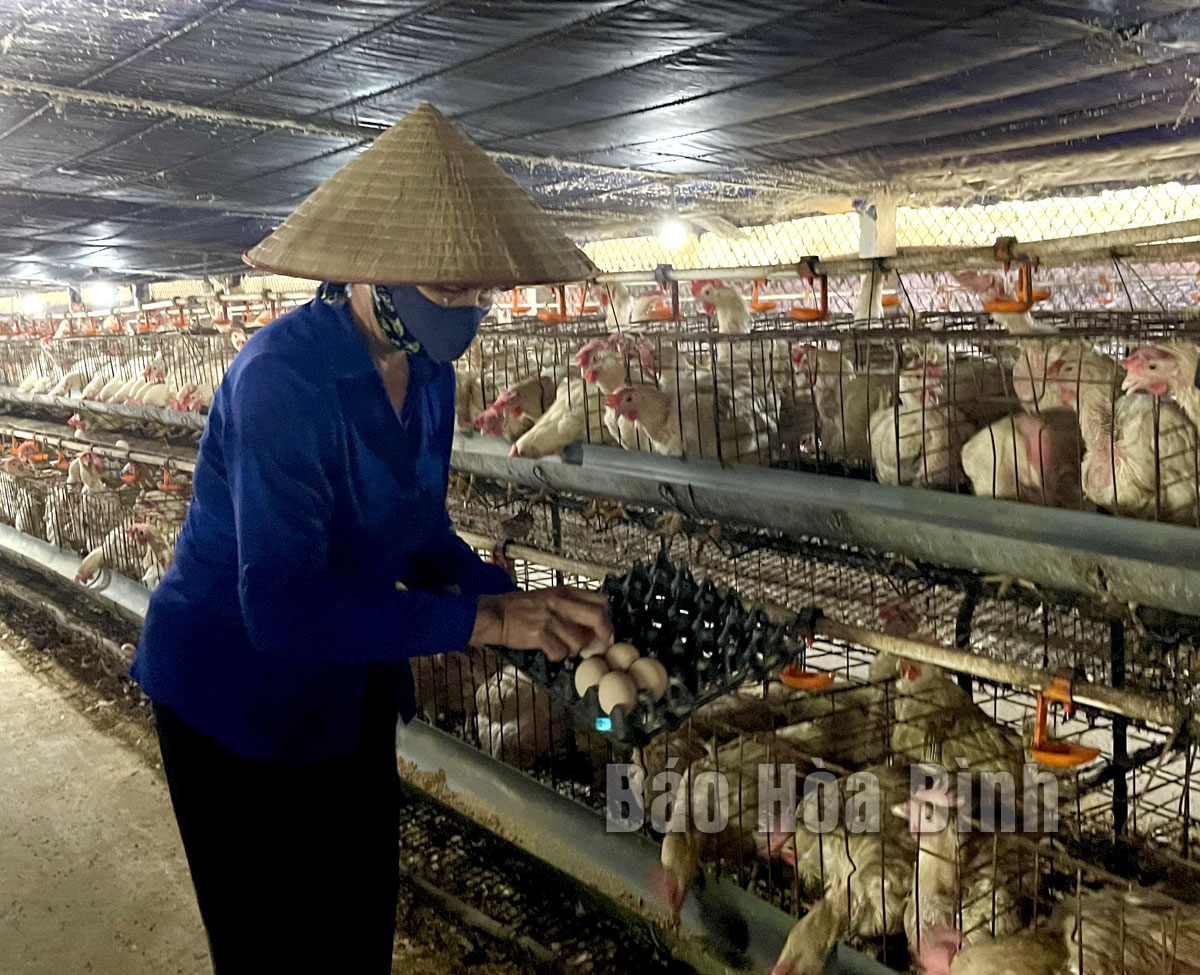 (HBO) - Farmers in Hoa Binh province are leveraging technology to change agricultural production towards safe and smart agriculture. Farms have become larger with billions of dong in investment that has yielded high-quality agricultural products and a stable and a prosperous life for many farmers.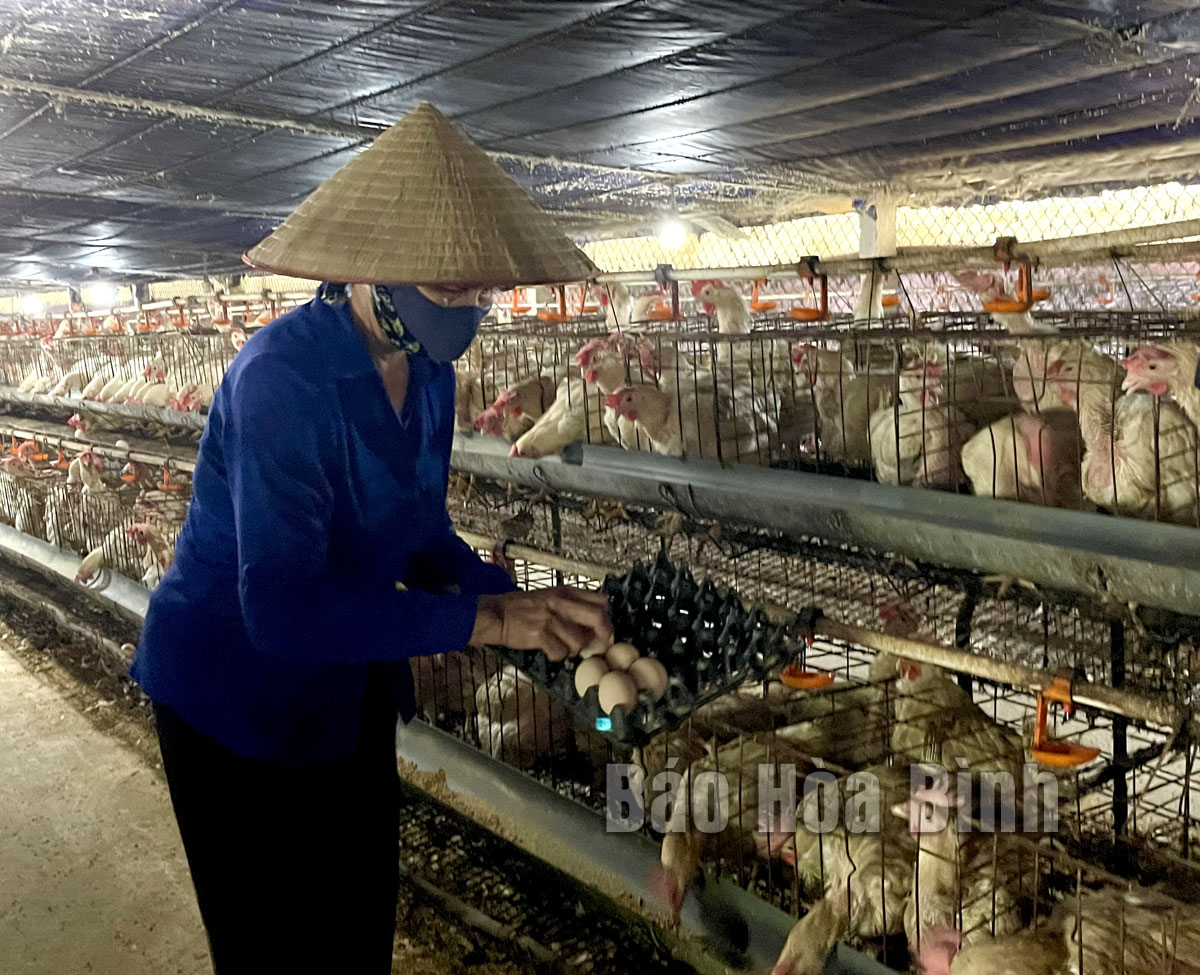 Farmers in Dong Nhat village, Dong Tam commune, Lac Thuy district develop the model of raising chickens for eggs, ensuring food security.
In 2018, Ms. Bui Thi Lich, Huong hamlet, Yen Phu commune, Lac Son district took part in a free-range chicken project. She built a barn capable of housing 1,000 breeding chickens. She also raised earthworms as chicken feed. Lich said raising chickens in the garden combined with raising earthworms can take advantage of locally available food sources, helping to reduce feed costs, increasing breeding efficiency, and limiting diseases. Worms are a nutritious food source for chickens, a healthy substitute for industrial feed. Cultivation of earthworms is relatively easy to do, Lich said. She added, since starting the project, her family's chicken products are popular with customers thanks to the quality of the meat. Profits from this model increase day by day.
"Farmers 4.0" in the province are gradually changing the way they think about agricultural production, increasing the application of science and technology, building a smart agriculture that adapts to climate change.
In the first quarter of 2022, the Farmers' Association supported thousands of farmer households to access loans from banks of over 3.5 trillion VND. The association also actively coordinates with departments, branches and businesses to provide training for local farmers on skills in producing clean agricultural products and food hygiene and safety.
Mr. Le Van Thach, Chairman of the Provincial Farmers' Association said in the past, most localities were stuck in the old way of farming. Automatic irrigation technology, smart membrane systems, tissue culture are the norm now with farmers. Many livestock farms apply scientific and technical advances such as closed cages, installation of automatic feeders, air conditioning systems for cooling in summer, heating in winter, ventilation fan systems, livestock waste treatment models to ensure disease-free livestock production processes, without causing environmental pollution. This is also the basic premise for farmers 4.0 to gradually master technology, and apply it to daily life and production towards a more professional and modern agricultu