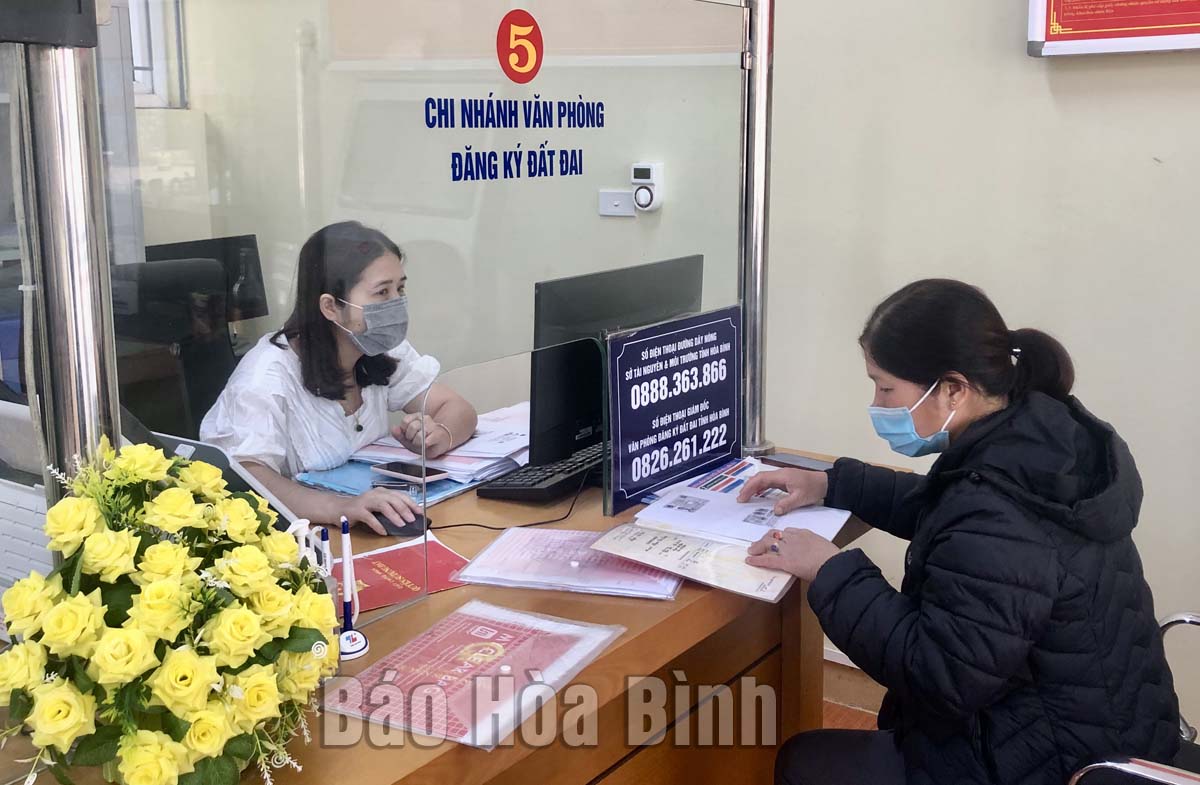 (HBO) – Sectors and agencies in Mai Chau district have recently paid special attention to promoting administrative reform, towards developing a democratic, modern administration. The scheme is expected to contribute to better serving the people, creating a motivation for further promoting socio-economic development of the locality.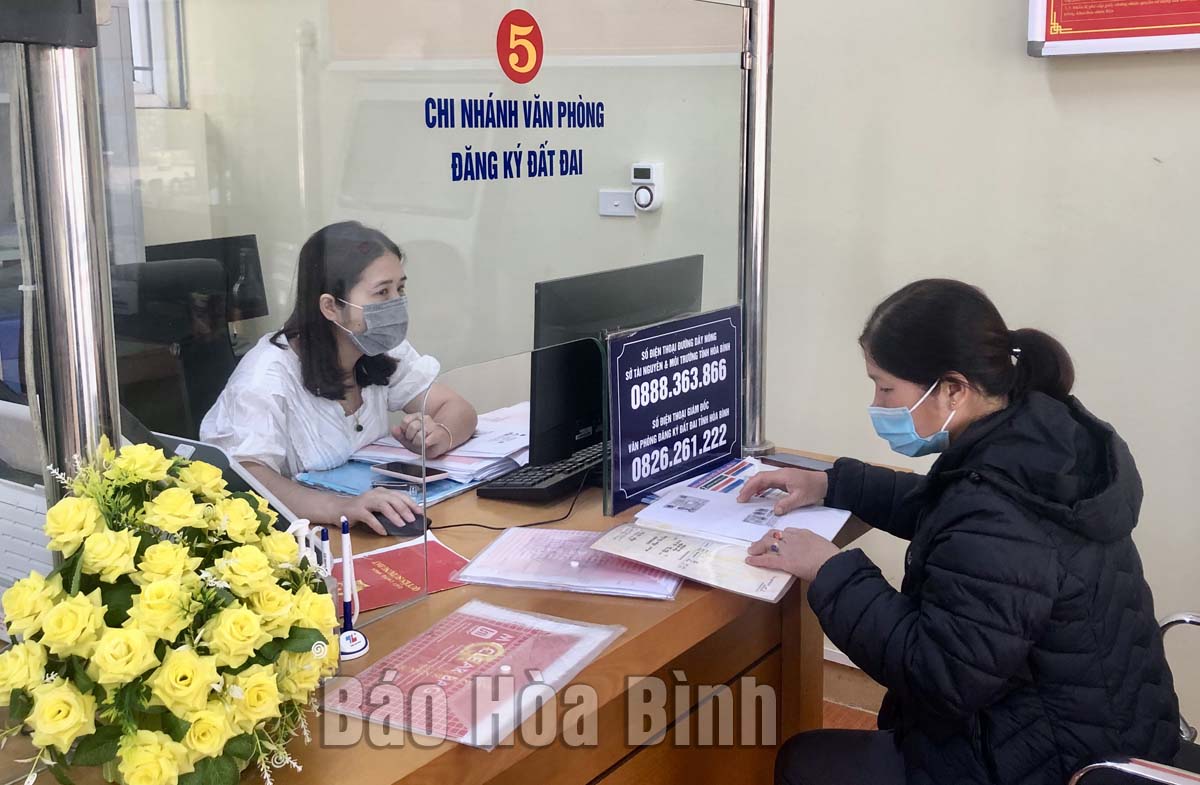 Local people at the department of receiving dossiers and returning results at the Mai Chau District People's Committee.
The departments of receiving dossiers and returning results of the district, communes and towns have been consolidated, while civil servants have been appointed in line to regulations to promptly process administrative dossiers for organisations and citizens.
The district People's Committee has effectively deployed document administration software for agencies, units, People's Committees of communes and townships; managed and make good use of the email account, and effectively operate the portal.
The citizen reception, and the implementation of administrative reform in the district have been regularly inspected, while the online public services at level 3-4 have been promoted.
According to Mrs. Ha Minh Huyen, a staff in charge of the field of culture, sports and tourism; and labour, invalids and social affairs at the district's department of receiving dossiers and returning results said the one-stop shop department of the district receives many administrative dossiers of local people every day.
Thanks to efforts to accelerate the administrative reform, in the first six months of 2022, the department of receiving dossiers and returning results of Mai Chau district received 8,903 dossiers, with 8,835 of which being processed online. As many as 7,784 dossiers were processed ahead of the deadline, while 979 those addressed on time.
Chairman of the district People's Committee Nguyen Van Lam said the local authority has focused on speeding up simplification of administrative procedures; and regularly evaluate the performance of duties of official, civil servants and public employees; and making it easier for people to contribute their opinions, thus developing a modern and democratic administrative system./.