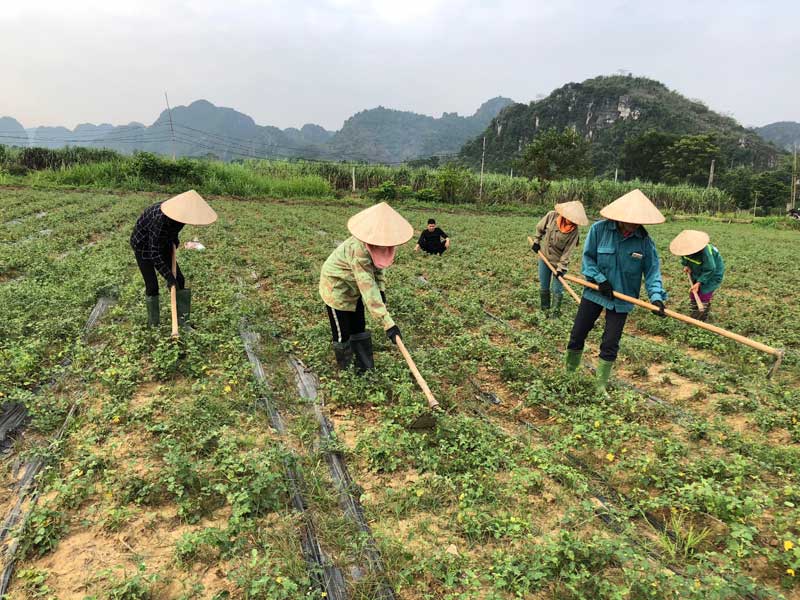 (HBO) – Yen Thuy district has enjoyed robust changes in its agriculture, particularly after implementing agricultural shake-up project coupled with building new style rural areas in ten years, local production has been developed in a sustainable manner, which helps increase added value for local goods while improving income for farmers. The success was due to the Party and State's support and proactive participation of local people.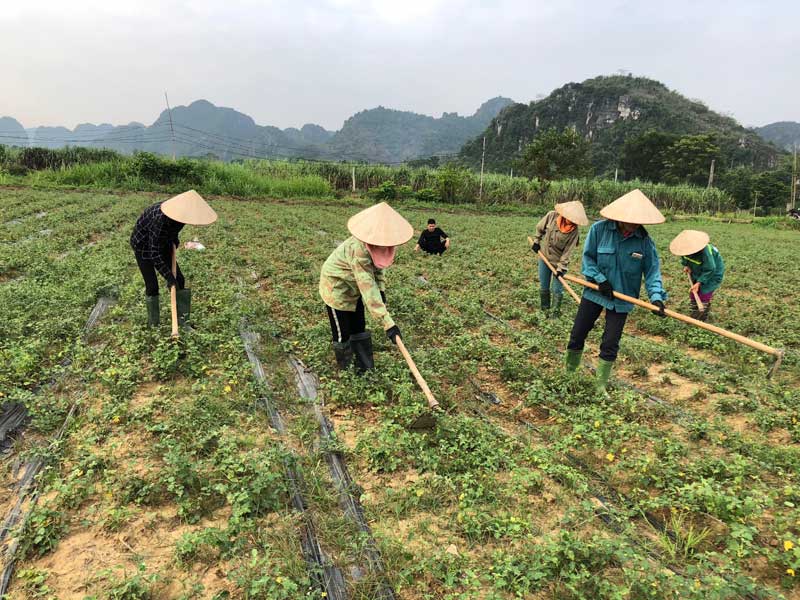 Bao Hieu agricultural cooperative in Bao Hieu commune, Yen Thuy district grows solanum trilobatum in accordance with VietGAP standard, and develops a production and consumption model for the plant.
A wide range of favourable policies were carried out to support local production. Nearly 230 hectares of land quality was improved, including 159.19 hectares in line with the province's project, and expanded 70.5 hectares. The acreage for plantation of citrus fruits continued to be expanded to 600 hectares.
Together with agricultural policies integrated into the new style rural area building programme, many value chains have been formed in the district.
Yen Thuy district is currently home to 22 agricultural cooperatives and 27 agricultural artels, who play an important role in building brand names for local staples, developing effective production models, and controlling food safety and hygiene.
Communes and towns across the districts have shifted to cultivate in value chains with key agriculture products like hill chickens, pigs, wax guard and pharmaceutical plants, among others.
By the end of June, the value chains earned the district 290.64 billion VND (12.5 million USD), up 7.73 percent from the same time last year, of which the husbandry sector contributed 224.8 billion VND, increasing 9.16 percent year on year.
Local residents were happy with robust production as their incomes have been better. Last year, income per capita in the district's rural area reached 29.91 million VND, while the rate of poor households dropped to 13.99 percent.
The district is striving to build three more value chain models, develop three OCOP (one commune one product) products, and establish five new agricultural cooperatives.