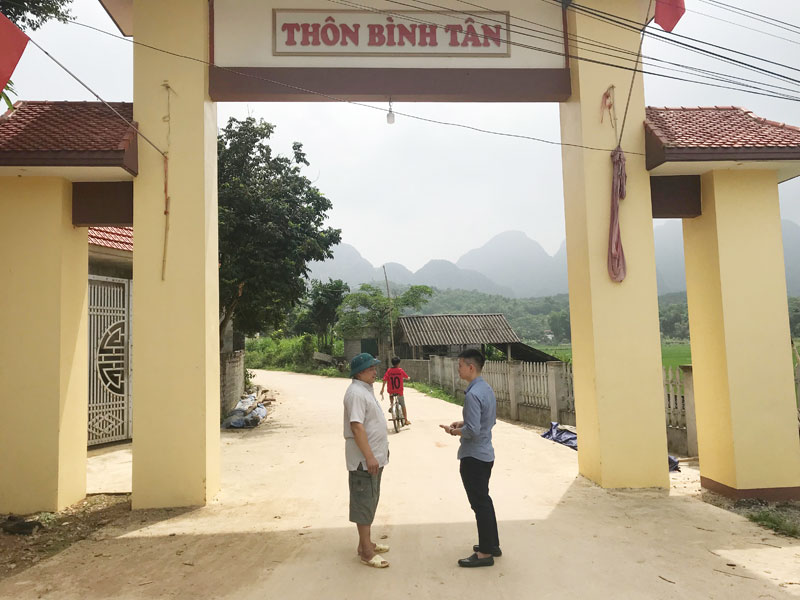 (HBO) – People in Binh Tan hamlet, Nam Thuong commune, Kim Boi district, Hoa Binh province, have joined hands to build concrete roads which are 3.5 – 5m wide, as part of the activities to implement the Party and State's guidelines on rural transport development. Following the directions of local authorities, people in the hamlet have contributed over 3,000 square metres of land and 3,000 working days to concretise more than 70 percent of rural roads.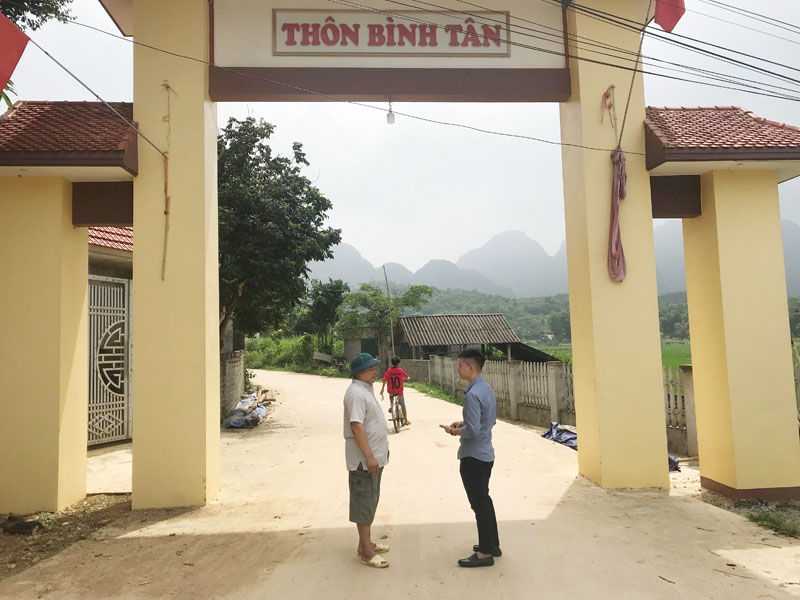 Binh Tan hamlet, Nam Thuong commune, Kim Boi district, has concretised over 70 percent of rural roads, making it easier for locals to travel.
Nam Thuong commune is one of the localities in Kim Boi district to implement effectively the new-style rural building programme, especially transport development. With the policy of prioritising financial resources to developing key projects, the commune's Party Committee and authorities have decided to focus investment on building and improving transport system. At present, the commune has concretised 82.4 percent of the roads. For the outcome, locals have contributed over 7,100 square metres of land for road construction.
Favourable transport helps the commune complete other tasks, especially plantation.
Head of Binh Tan hamlet said locals are willing to contribute land and efforts to build roads because they can see great benefits from new-style rural building, particularly transport infrastructure improvement.
With the joint efforts of the people, roads in Binh Tan hamlet and Nam Thuong commune have been built to facilitate travelling and mechanisation of production.
After 10 years, the district has mobilised over 446 billion VND (19.2 million USD) to build roads. Local residents have contributed over 12.8 billion VND, including land and working days.
So far, the district has concretised 87.3 percent of the inter-communal roads, 73 percent of inter-village roads, and 79 percent of infield roads, ensuring convenience of goods transport all year round./.