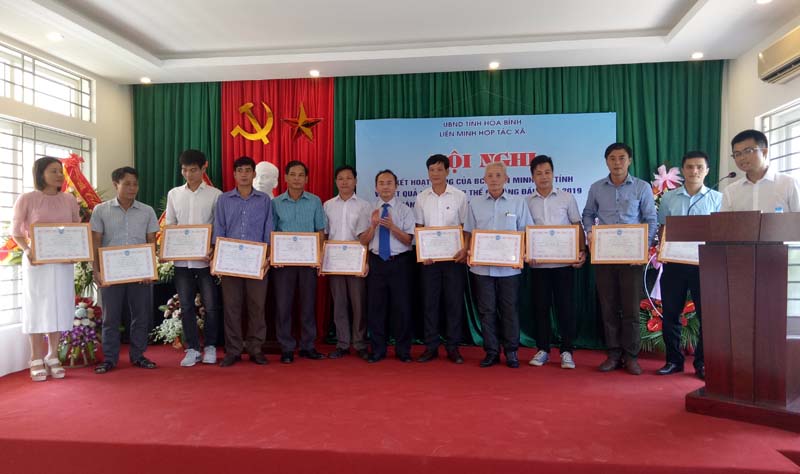 (HBO) – The Hoa Binh Cooperative Alliance has held a conference to review its performance in the first half of 2019 and deploy tasks for the remaining months.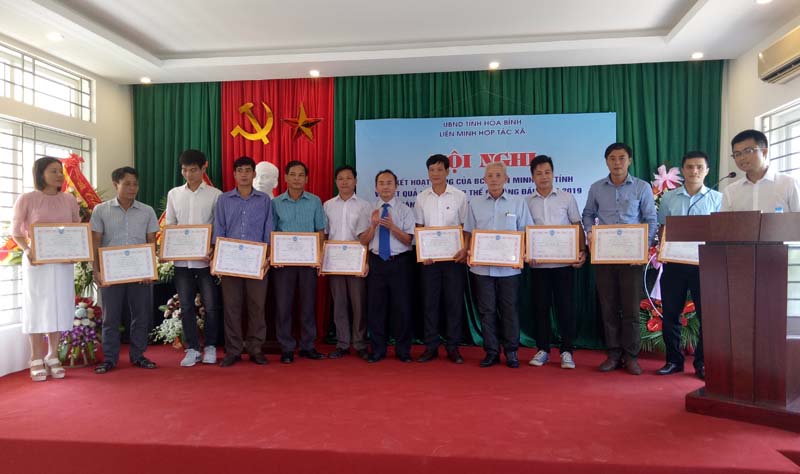 The Hoa Binh Cooperative Alliance presents certificates of membership to 12 newly-admitted cooperatives.
According to the provincial cooperative alliance's report, Hoa Binh currently has 222 cooperative groups and 324 cooperatives. In the first six month of the year, 21 new cooperatives was established while eight others were resolved and seven temporarily suspendedtheir operations.
Theexisting cooperatives have a total of over 11,505 members, mostly households, and creates jobs for nearly 20,130 workers.
The cooperatives' total charter capital exceeded 642 billion VND with capital averaging 2.2 billion VND each. The charter capital accounted for about 50 percent of their operating capital.
Sale revenues from goods and services averaged nearly 1.59 billion VND per cooperative, about 65 percent of which came from transactions among cooperative members.
Average profit was estimated at 197 million VND each cooperative and workers' monthly wage was 3.8 million VND on average.
The alliance reported that 58.2 percent of the cooperatives, or 169, are running effectively. About 65.4 percent of communes in the province have established cooperatives operated in various areas. The cooperatives' management capacity has been improved with an increase in the number of capable official personnel.
The conference outlined ten key tasks for the remaining months of the year, including continued promotion of collective economic development, adivising the provincial People's Committee to provide funding for new cooperatives established in 2018 and 2019, continued implementation of six major projects and plans on collective economic development, developing a plan to support cooperatives in 2020, strengthening coordination among governmental agencies and departments in managing and supporting collective economic development./.