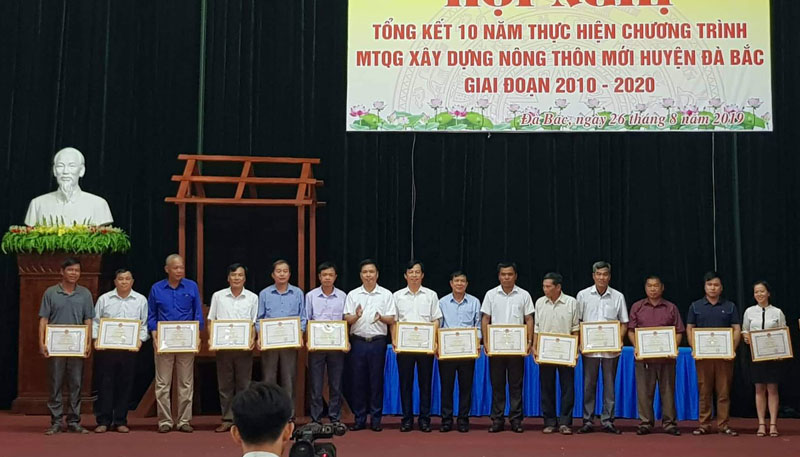 (HBO) - The People's Committee of Da Bac district held a conference to review the 10 years of the National Target Programme on New-Style Rural Area Building for 2010-2020.
After the 10 years, Da Bac district has achieved many remarkable results, with infrastructure system for socio-economic development upgraded; and effective production development models expanded.
Socio-cultural, education and healthcare work have achieved positive changes, security-defence maintained, and local's living standard improved.
In 2019, the district's per capita income is estimated to reach 26.5 million VND; the rate of poor household is 33 percent and that of trained lalourer, 49.16 percent.
The rate of people having health insurance amounts over 90 percent, and the percentage of households having access to clean water in the district is 96 percent.
There has been one commune in the district recognized as new-style rural area. Meanwhile, two others are submitting to the provincial People's Committee for consideration and recognition of the title, 10 have met from 10 to 14 criteria; and six achieved 8 - 9.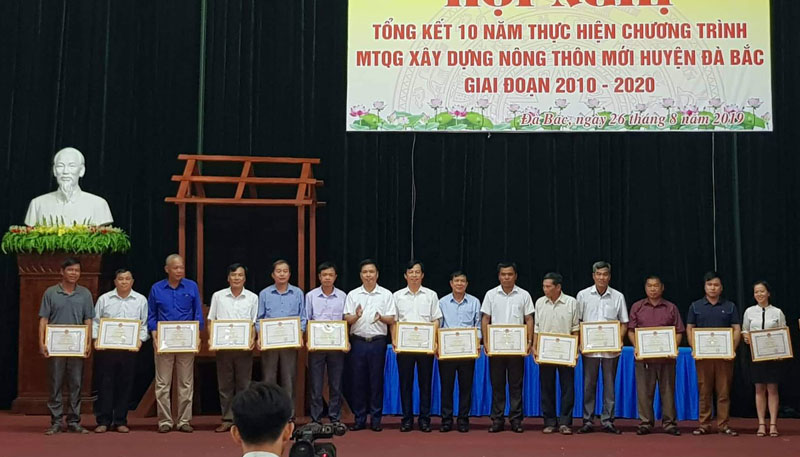 Official of the district People's Committee presents certificates of merits to outstanding individuals in the new-style rural areabuilding movement in 2010-2020.
For 2021-2030, the district has set a target of promoting sustainable and comprehensive economic development, upgrading and building modern and concerted infrastructure systems, and improving the living conditions of local people.
Attention will be paid to ensuring rural security-politics and social order and safety.
The district also aims to have 13 out of the 19 communes recognized as new-style rural areas through implementing six groups of measures.