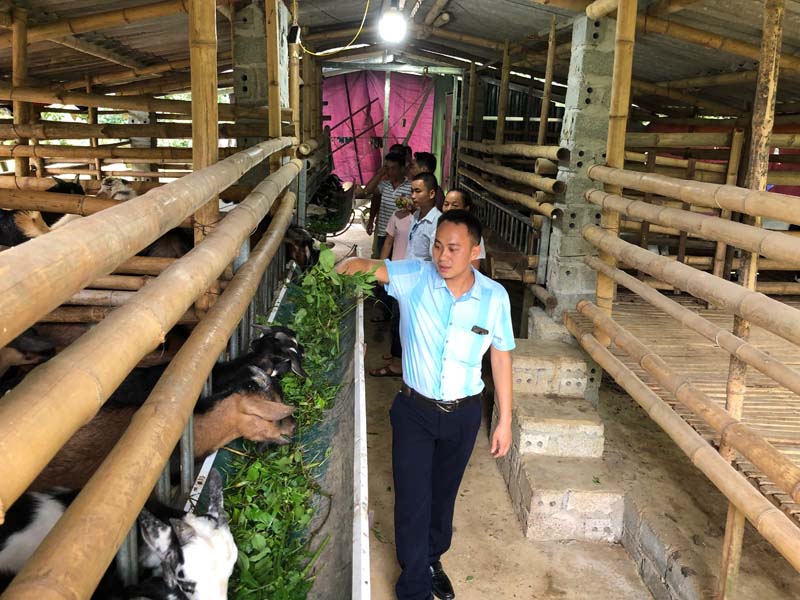 (HBO) - With mountainous and rocky terrain, many communes in Luong Son district have favourable conditions to raise goats following the concentrated farming method. The local herd of goats is estimated to have about 8,000 heads, accounting for 15.7 percent of Hoa Binh's. This year, the district has successfully built its 'Luong Son mountain goat' collective brand.
At the end of August, goat products from Yen Lich hamlet in Long Son commune are the first of their kind in Luong Son to be accredited of meeting the VietGAP standard. The goods joined a safe meat production and distribution chain this year.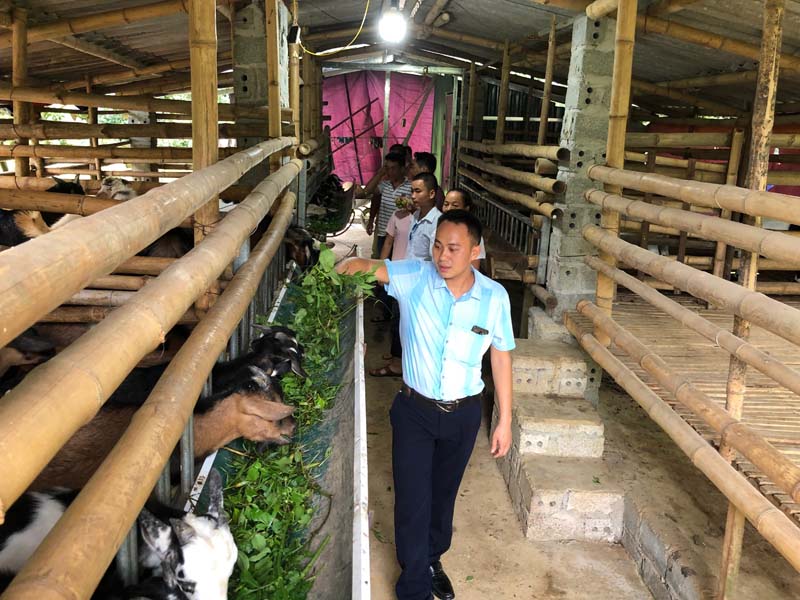 Safe goat meat produced by Long Son's Hoa Binh agricultural cooperative is favoured by consumers in Hanoi.
Nature-based goat farming in Long Son's Yen Lich hamlet dates back years ago. Originally, it was small-scale and scattered. Two years ago, locals began thinking of raising their herds in line with market demand. Many young farmers ventured expanding their families' farming scale and took advantage from the Government's support policy via several startup projects.
In addition to following the VietGAP (Vietnamese Good Agricultural Practices), product advertisement and origin traceability are also important. Local cooperatives have been supported to label origin stamps on their products. Their production has been introduced on the VTV1 channel's clean farming programme; while their products are available at several chains of safe food stores like the Eco Food, HG Hifood and Huong Rung, as well as a number of restaurants in Hanoi. These products will soon be added to the provincial online system for tracing farm produce origin at http://hb.check.net.vn./.