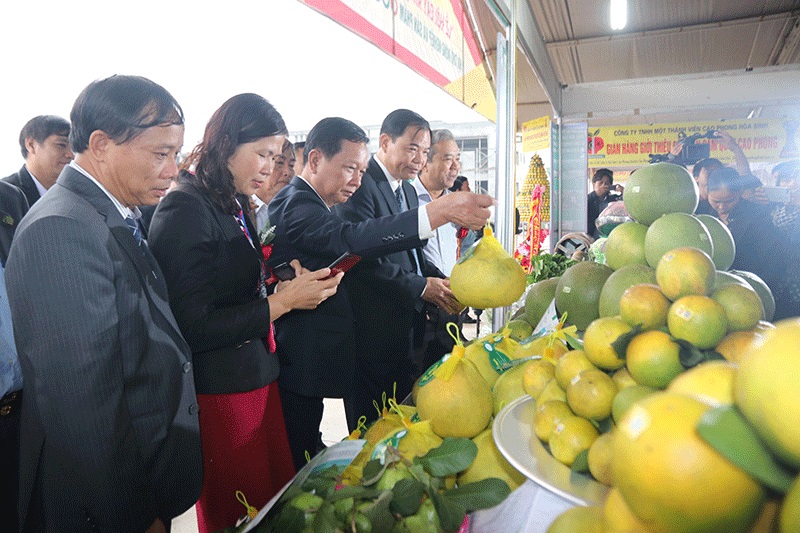 (HBO) – The Ministry of Agriculture and Rural Development and the Hoa Binh People's Committee co-held a fair on agriculture and products under the "One Commune One Product (OCOP) programme in the North and the Hoa Binh province Citrus Fruit Festival on November 1 – 5.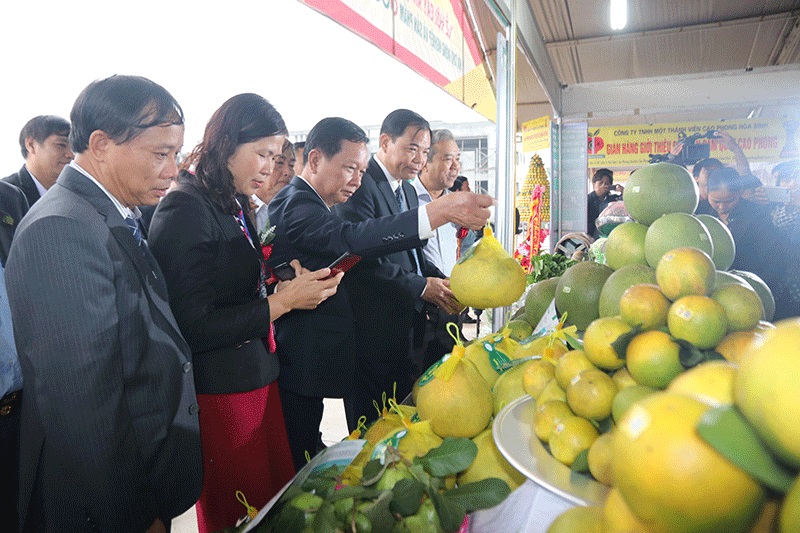 Hoa Binh currently farms about 10,500 hectares of citrus fruits of various species, ranging from orange, tangerine to pomelo. The citrus fruit areas produce more than 150,000 tonnes of fruits annually that generate 450 million – 500 million VND per hectare. This has raised the average value of agricultural land to 135 million VND per hectare and contributed to the 6.2-percent agricultural growth in the province this year.
As part of the OCOP programme, Hoa Binh has recognised eight products as four-star class, 16 others three-star which are among the northern provinces' 400 OCOP products. This has helped promote specialty products of each province among both domestic and foreign consumers.
The events featured nearly 200 exhibitors who displayed about 4,000 products at 300 booths. They provided an opportunity to advertise citrus fruits, OCOP and agricultural products from Hoa Binh and other northern provinces among the consumers.
It also aimed to raise the sense of responsibility among farmers and producers in agricultural production and distribution and urge them to improve the products' added value and safety, sustainably develop and adapt to climate change, contributing to the building of new-style rural areas and raising rural living standards.
At the events' opening ceremony, the provincial People's Committee presented OCOP-standard certificates to eight four-star products, including Mai Chau brocades, Ha Phong fresh orange and orange juice, Inchi sachi tea, Lac Thuy chickens, Da River tilapia and Bagridae fishes, and Pa Co Shan Tuyet tea, alongside 16 three-star products.
Leaders of the province also launched a portal for tracking origin of local agricultural, forestry and fishery products – hb.check.net.vn./.