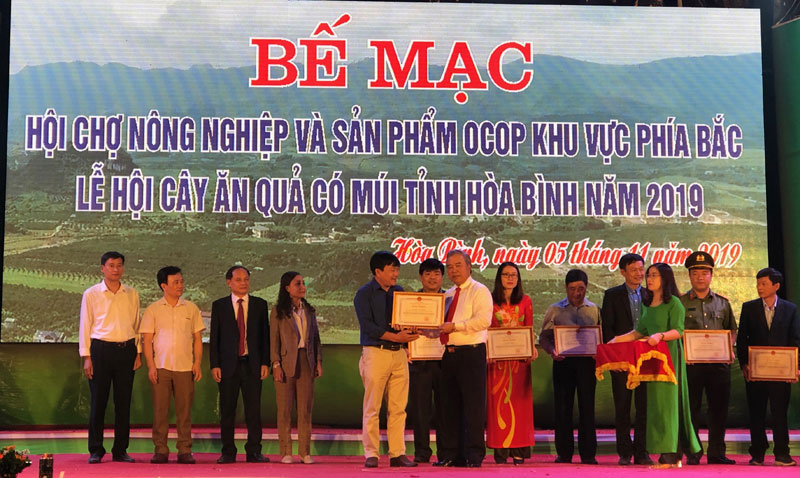 (HBO) – Over 10,000 people visited a fair on agriculture and products under the "One Commune One Product (OCOP) programme in the North and the Hoa Binh province Citrus Fruit Festival which took place in Hoa Binh on November 1 – 5.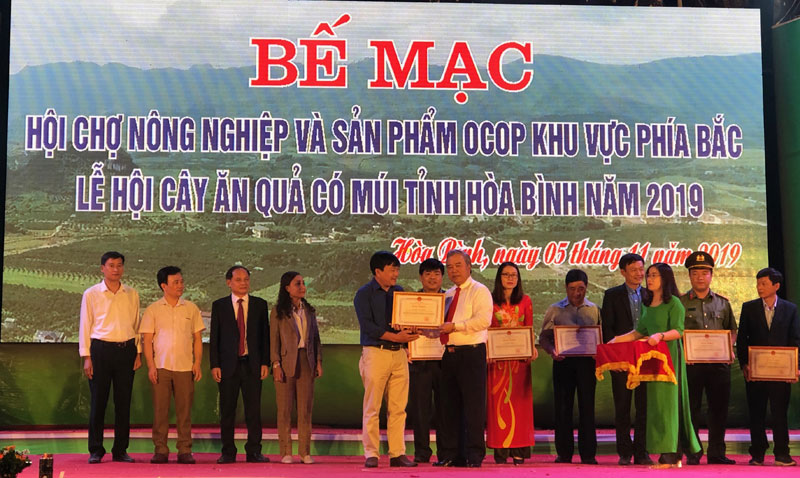 The events featured 275 booths run by more than 10 northern cities and provinces with 4,000 products on display. They provided an opportunity to promote citrus fruits, OCOP and agricultural products from Hoa Binh and other northern provinces among the consumers.
At the events' opening ceremony, the provincial People's Committee presented OCOP-standard certificates to eight four-star products, including Mai Chau brocades, Ha Phong fresh orange and orange juice, Inchi sachi tea, Lac Thuy chickens, Da River tilapia and Bagridae fishes, and Pa Co Shan Tuyet tea, alongside 16 three-star products.
Leaders of the province also launched a portal for tracking origin of local agricultural, forestry and fishery products – hb.check.net.vn.
The events aimed to promote and heighten values of the northern region's citrus fruits, particularly OCOP products, and raise public awareness of the importance of protection and promotion of the regional agricultural products.
More than 200 tonnes of orange, tangerine and pomelo of various varieties have been sold at the fair for over 10 billion VND./.