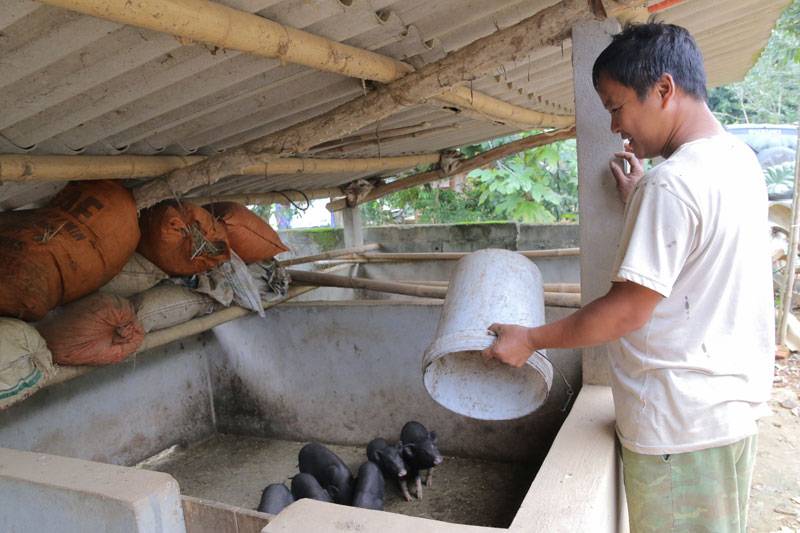 (HBO) – Over the past years, preferential loans provided by the Vietnam Bank for Social Policies (VBSP) have assisted farmers in Da Bac district in household economic development, thus helping to create jobs, raise income and improve living standards of rural residents.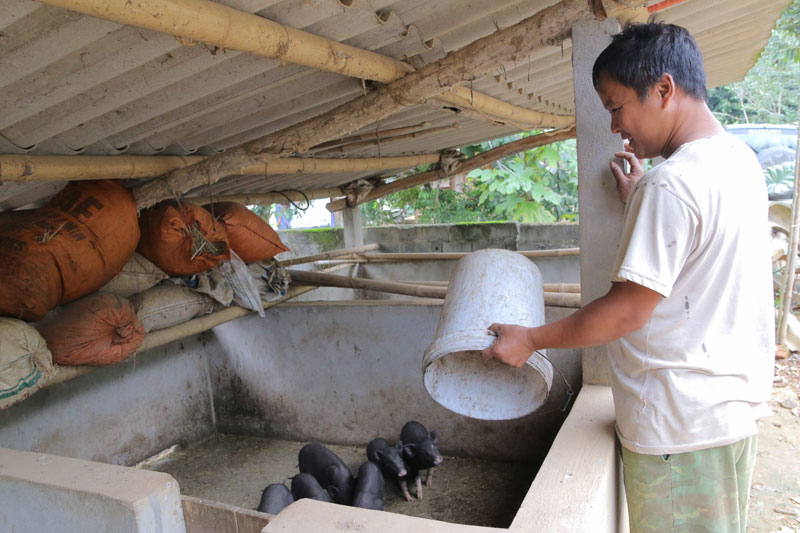 Thanks to soft loans of the VBSP, residents in Tam hamlet of Cao Son commune (Da Bac district, Hoa Binh province) have developed animal husbandry.
To facilitate locals' access to preferential credit, the VBSP branch in the district has actively coordinated with sectors and organisations to boost communications to help people learn about lending programmes and loan sources.
There are 244 savings and borrowing groups with 9,509 members across Da Bac at present. On average, every commune has 12 groups, each with 40 members. At those groups' regular meetings, the VBSP's credit staff inform participants about capital growth, the rates of poor, near-poor and policy beneficiary households eligible for borrowing, as well as lending and loan disbursement procedures.
The bank has held meetings with local authorities, organisations, and management boards of savings and borrowing groups. At the same time, it has also provided training to help cadres and residents further understand the VBSP's activities and the Party and State's new preferential credit policies.
At present, the VBSP Da Bac branch is implementing 14 preferential credit programmes with total outstanding loans topping 354 billion VND (15.2 million USD) for 9,500 households. More than 99 percent of the credit is supplied in the form of entrusted loans via four socio-political organisations. Aside from promoting verification to disburse loans in a timely manner, the branch has also worked closely with associations, organisations, and savings and borrowing groups to encourage people to use the capital for right purposes effectively.
As a result, credit quality has been improved, and the rate of overdue debts reduced to only 0.03 percent of total outstanding loans. Almost 5.4 billion VND has also been deposited in savings accounts via the bank's communal transaction offices in Da Bac.
In 2019, 3,437 clients borrowed from the VBSP. Preferential loans helped create jobs for 110 labourers, build 918 water supply facilities and sanitary works in rural areas, and construct 133 houses for poor families. They also served as a source of support for local students to enroll in universities, colleges and vocational schools, and for 1,469 disadvantaged ethnic minority households to develop production and business activities./.