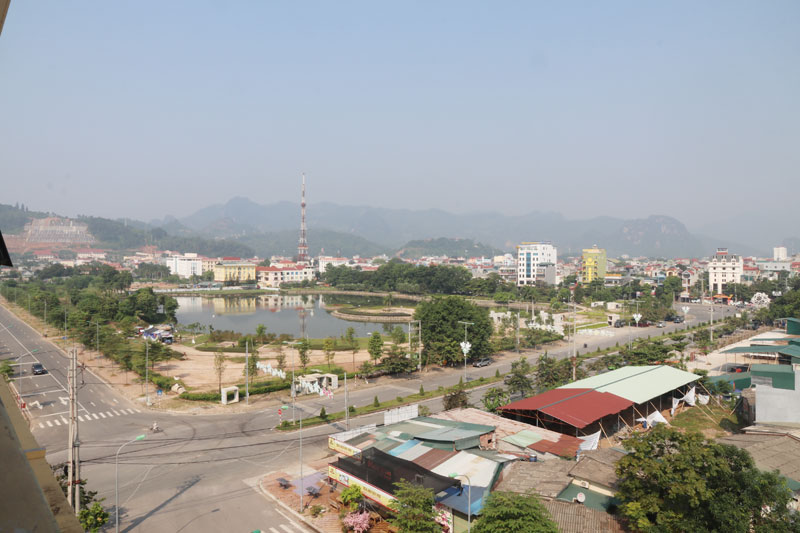 (HBO) - According to the provincial Department of Taxation, the State budget collection in the first two months was estimated at 420 billion VND, reaching 10 percent of the estimate assigned by the government and 9 percent of the target set in the provincial People's Council's resolution, and equal to 96 percent of the collection in the same period last year.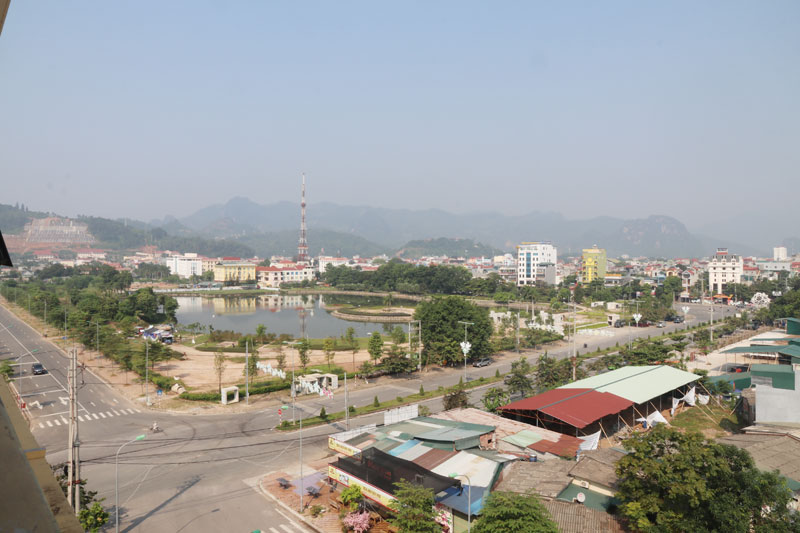 The increase in State budget collection helps promote socio-economic development. Photo: A corner of Hoa Binh city.
Revenues from taxes and fees (excluding land use fees) hit 350 billion VND (13 percent of assigned target, 12 percent of provincial target and 84 percent of the figure for the same period last year). Land use fees totaled 70 billion VND (5 percent of assigned target, 4 percent of provincial target and 363 percent of the figure of the same period last year).
Notably, 11 out of the 17 State budget revenue sources showed increases this year, including land use fees (263 percent), fixed revenues in communes (86 percent), fees from granting rights to mineral exploitation (59 percent), non-agricultural land use tax (31 percent), lottery (24 percent), personal income tax (11 percent), and environmental protection tax (17 percent). Tax collection from local State-run businesses was up 100 percent.
The taxation department will propose measures to the provincial People's Committee on reforming mechanisms, policies and administrative procedures to encourage and attract investment, develop business production, promote economic growth, thus creating more revenue sources for the State budget.
It will coordinate measures to implement more effectively policies of the government and provincial People's Committee on stabilizing macro economy, increase support for businesses, promptly remove their difficulties, and facilitate business and production activities.
The department will step up measures to prevent budget collection loss, contributing to curbing inflation, maintaining macroeconomic stability and ensuring social welfare. It will also push ahead with the modernization of tax management alongside with administrative procedure reform.
In March, the taxation sector aims to collect 350 billion VND for the local State budget to increase the three-month revenue to 770 billion VND, meeting 18 percent of assigned target, 16 percent of provincial target and a year-on-year rise of 6 percent, according to Nguyen Anh Tuan from the Taxation Department./.