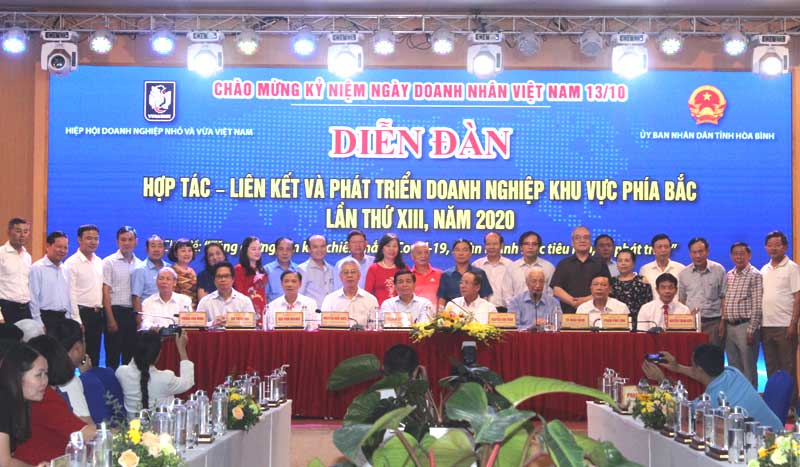 (HBO) – The 13th forum on cooperation and connectivity for the development of enterprises in the northern region has been jointly held in the northern province of Hoa Binh by the Vietnam Association of Small and Medium Enterprises (SMEs) and the provincial People's Committee.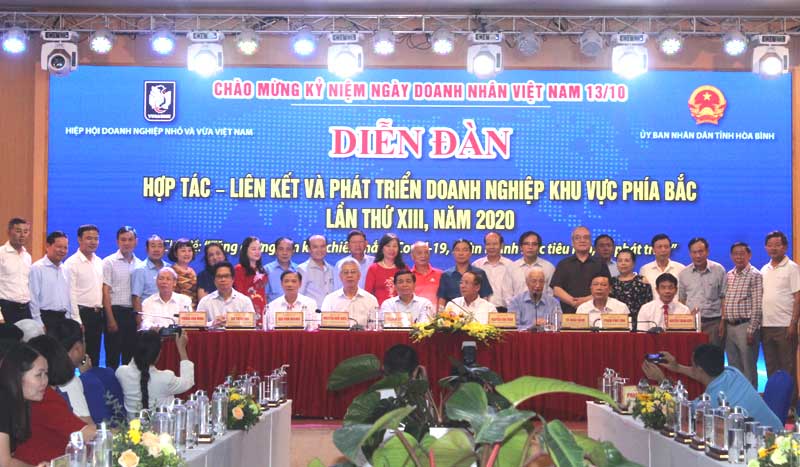 A view of the forum.
The forum discussed ways for enterprises to increase connectivity, come out victorious in the battle against COVID-19 and help fulfill the country's dual goals.
In his remarks at the event, Minister of Planning and Investment Nguyen Chi Dung said the era of the fourth Industrial Revolution and global changes triggered by COVID-19 have opened major opportunities for Vietnam. He expected domestic firms to change their mindset and vision to develop a strong business community and create high-quality products, contributing the the national economic growth.
In the face of the COVID-19 crisis, participating leaders of ministries and governmental agencies advised companies to adapt to the "new normal" and improve their resilience to develop.
To help the SMEs weather the unprecedented crisis and recover, the business representatives proposed the ministries, agencies and local administrations to acknowledge their role in the economy and create a fair environment for them to compete with large corporations. They also urged for the soon implementation of the Law on Support for SMEs and adoption of incentives in terms of land, taxation and public administration procedures.
The enterprises also asked for support in promoting trade internationally and seeking new sources of supply and buyers overseas.
Chairman of the provincial People's Committee Bui Van Khanh briefed participants on results of Hoa Binh's 17th Party Congress and local socio-economic situation.
He attributed thelocal socio-economic development to efforts of the local business community.
Hoa Binh always welcomes investors and supports them in carrying out investment procedures, he said, adding that the province will take measures to enhance quality of public service delivery and provide the investors all possible conditions./.