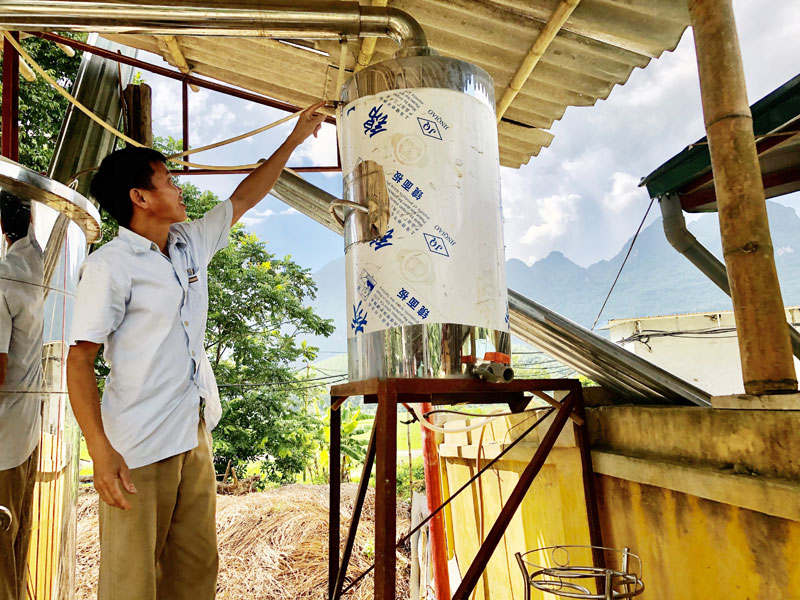 (HBO) – The Huy Chi service cooperative in Chi Bai village, Hung Son commune, Kim Boi district, has applied science and technology to produce lemongrass essential oil with the distillation method.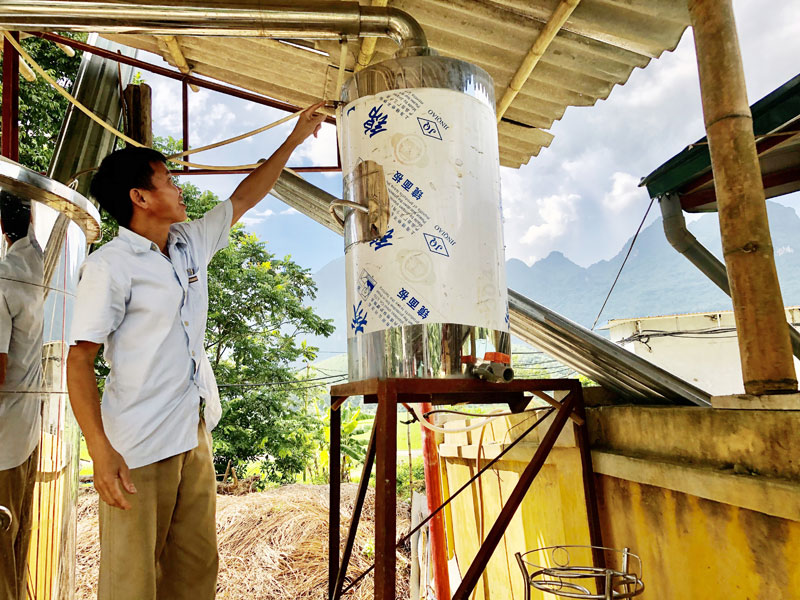 Huy Chi cooperative's lemongrass essential oil in Chi Bai village, Hung Son commune, Kim Boi district, is made with modern distillers, ensuring hygiene.
The product has various uses, including repelling mosquito and insects, deodorising, and reducing stress. In 2020, the cooperative's product registered for the One Commune-One Product (OCOP) Programme at the provincial level.
The lemongrass plants have been cultivated in Ba Bi village, Hung Son commune since 2003. The weather and land in the locality is suitable for the growth of the plant. Recognising the shortage in supply, while the economic value of the plant is five times higher than that of rice cultivation on the same area, the Party Committee and administration of Hung Son commune have defined lemongrass as one of the major farm produce of the locality. So far, the commune has had more than 48 hectares of lemongrass, mostly in Ba Bi village.
A 1,500-litre cooker can process 500 kilos of raw lemongrass to extract 1.5 litre of oil. Extracted lemongrass leaves are used as cow's feed or fertilisers. The price of a 10ml lemongrass oil bottle is 50,000 VND (2.15 USD). The product has been ready to take part in the OCOP Programme in 2020. It has received barcodes, labels and certificate of food safety.
Nguyen Khac Thanh, Chairman of the People's Committee of Hung Son commune, said that the commune's Party Committee and Huy Chi cooperative have worked hard to complete the product for the OCOP Programme in 2020. Once recognised as a OCOP product at the provincial level, Hung Son lemongrass growers will get a chance to improve their income and living conditions, thus encouraging them to give more capital and technical investment to lemongrass farms and expand the farm areas.
Being marked with OCOP stars will also help the product to enhance its value and affirm its trademark
as well as position, he added./.