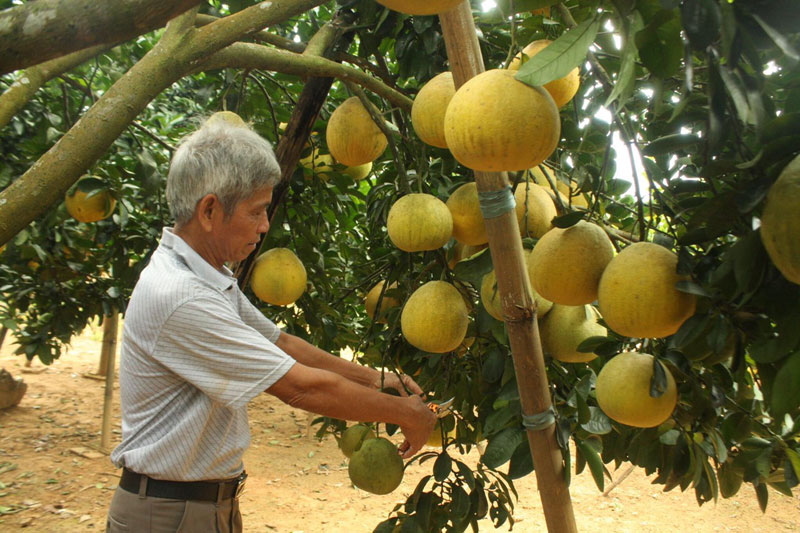 (HBO) – The Department of Agriculture and Rural Development in collaboration the People's Committee of Cao Phong district held a conference on October 7 to design a plan to organise a trade fair and exhibition on products of the One Commune-One Product (OCOP) Programme in the northern mountainous region and the Cao PhongOrange Week 2020.
The conference drew leaders of the Department of Agriculture and Rural Development and sub-department, Cao Phong district People's Committee, and relevant offices and agencies.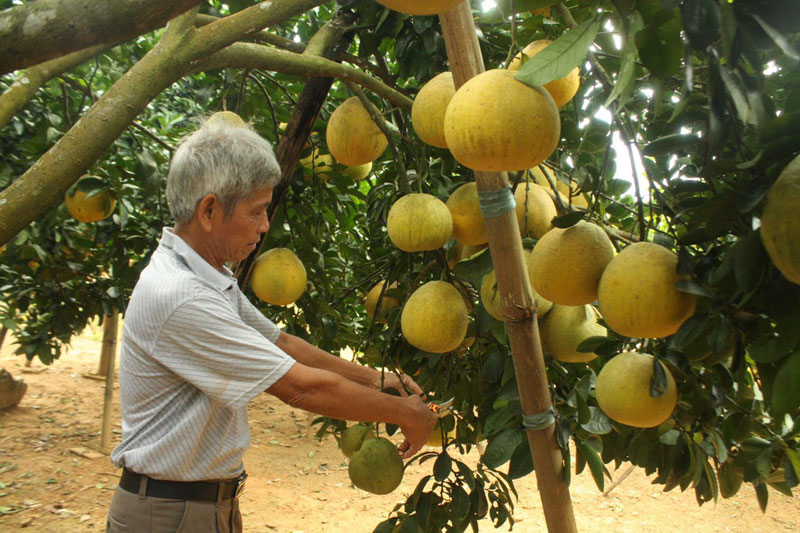 Tan Lai villagers in Dong Lai commune of Tan Lac district prepare red-flesh pomelo to introduce at the event.
The fair-exhibition and Cao Phong Orange Week aims to popularise and promote agricultural products in general and citrus products of Hoa Binh, as well as OCOP products and high-quality agro-forestry-fisheries products of Vietnam to domestic and foreign markets.
The event is expected to support the implementation of a programme to develop citrus plants and OCOP programme in northern localities.
It also creates a chance for localities to meet for economic exchange, trade and investment promotion and seek opportunities to strengthen regional connections in agricultural development.
The event is slated for November 6-11 at the Cao Phong district cultural centre in Cao Phong town. It expects the participation of representatives ofdistricts, city and enterprises as well as co-operativesof the province and regional localities.
Products to be introduced at the event include major farm produce of the localities and OCOP products, citrus products, processed food, agricultural equipment, and handicrafts.
The fair will have 200 booths, including 68 for product exhibition and sale, 110 for general trade, 20 food courts,and two for the organisation board and security force./.