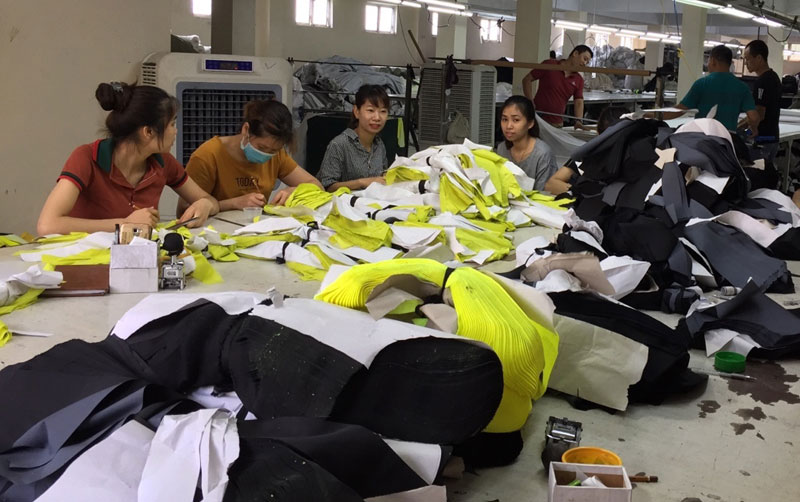 (HBO) - In the first nine months of 2020, despite negative impact from the COVID-19 pandemic, Hoa Binh's businesses progressed positively. The entire province recorded 285 newly registered firms, whose capital amounting to about 6.5 trillion VND (280.8 million USD), annual increases of 2.9 percent in the number of companies and 36.21 in registered value.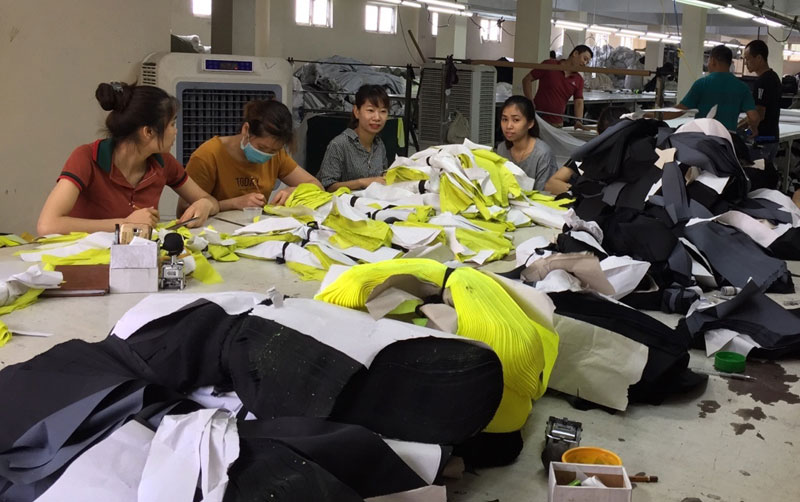 Overcoming pandemic-related difficulties, RNS garment company in Hoa Binh city's Thong Nhat ward has stablised its operation, creating jobs.
In the period, 160 enterprises registered for their establishment of branches and representative offices. Local authorities also issued 1,305 updated business licences and revoked business licences of 156 firms. A total of 130 companies registered to temporarily stop operation, and 28 others voluntarily dissolved, while 75 companies and 13 branches and representative offices resumed their business./.