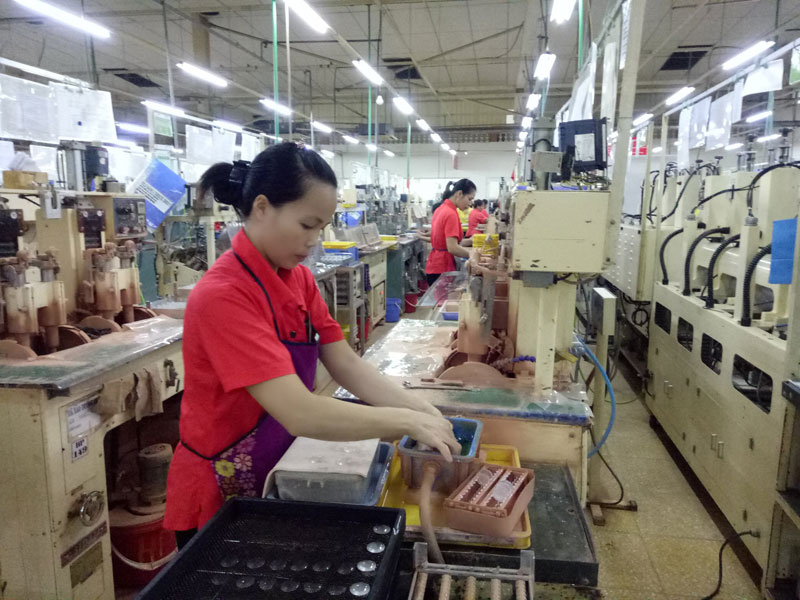 (HBO) - The process of extensive international economic integration has created favourable conditions for foreign businesses to invest in projects in the northwestern mountainous province of Hoa Binh, helping to promote the locality's economic growth.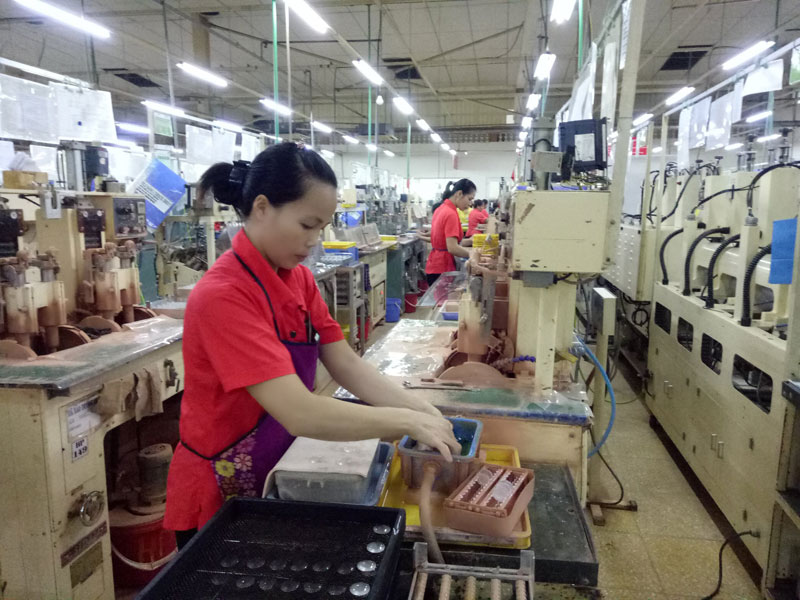 Production and business activities of the R Technical Research Co., Ltd in the Da River left-bank industrial park in Hoa Binh city have contributed to promoting Hoa Binh province's export value.
Since 2017, the province has attracted 17 foreign direct investment (FDI) projects with total capital of about 275.7 million USD.
The locality is now home to 40 FDI projects with total registered capital of 580.2 million USD, of which 33 projects have been put into operation.
Foreign enterprises are mainly from the Republic of Korea, Japan, and China, operating in the field of electronic component assembly and garment.
The attraction of official development assistance (ODA)
in Hoa Binh
has been promoted. In the
last three years
, the province has had 26 program
me
s and projects using ODA
capital
and
preferential
loans from foreign donors.
The province
is calling for a number of ODA projects, including a
green urban development
project to adapt to climate change in Ky Son ward
of
Hoa Binh city;
a project to connect the province's transport networks to the national transport system.
Local authorities have also paid attention to attracting and mobilising foreign non-governmental aid. Non-governmental organisations (NGOs) have so far operated at all of the province's districts and Hoa Binh city, mainly in areas with disadvantaged socio-economic conditions and in the fields of rural development, health care, education, clean water and environmental sanitation, and in solving social problems.
Hoa Binh authorities have been implementing well commitments and international agreements signed with organisations, agencies and foreign localities such as
World Vision, ChildFund
,
Habitat for Humanity International
,
AOP, AEA,
German bank for reconstruction (KfW),
Kuwait
Fund
for
Arab Economic Development

, KV Consulting Co., Ldt,
Hanbaek
Construction Co., Ltd, Luang Prabang and Huophane provinces of Laos,
TUV
province of Mongolia,
Jeollabuk
and
Ulsan
city's Ulju district of the Republic of Korea.
These help create good relations with partners.
The province is now home to 49 programmes and projects funded by 21 NGOs, development cooperation agencies and donors with total committed aid value of 15.8 million USD.
The committed value of new programmes and projects in the first six months of this year was over 2.2 million USD. There are 22 international agreements being carried out in the province./.