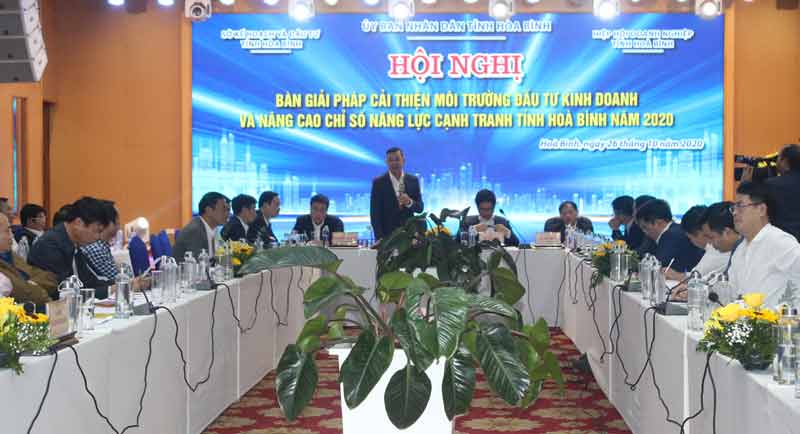 (HBO) – The provincial Business Association held a conference on October 26 to discuss ways improving local business environment and competitiveness index.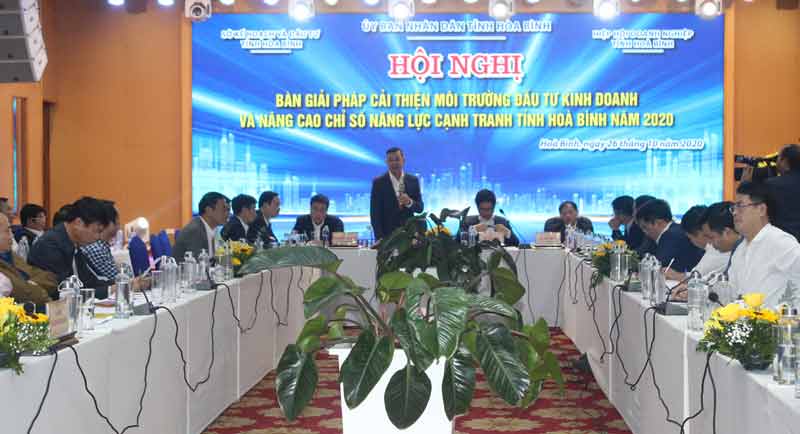 Secretary of the provincial Party Committee and Honorary Chairman of the provincial Business Association Ngo Van Tuan addresses the conference.
In the past nine months, the province drew 35 projects, including two foreign-invested ones with a total registered capital of over 16.8 trillion VND. As of the late September, there were 589 projects, including 41 foreign-invested ones, worth more than 99.3 trillion VND. As many as 275 projects have been put into operation, or 46.7 percent of the total.
In order to improve business environment, the provincial Party Committee and People's Committee issued a number of documents directing administrative reform, held meetings and dialogues to clear difficulties faced by businesses and reform apparatus. However, problems remain such as excessive, overlapping and sub-standard planning which hampers investment and development. Administrative procedures regarding land is considered the leading trouble for firms. Many enterprises find it hard to access budget documents, land use planning and public investment plan. Access to information relies on relationship while firms also face burden related to inspection.
Speaking at the event, President of the Vietnam Chamber of Commerce and Industry Vu Tien Loc lauded Hoa Binh for its improved provincial competitiveness index (PCI) last year. He said there remains room for the province to improve business climate and competitiveness, becoming a new destination for investment attraction. In the near future, he suggested enhancing communications to introduce its potential and advantages, especially in tourism, high-tech agriculture, industry, particularly support industry to serve the capital and northern key economic zone. He also called for facilitating firms' access to transparent information, tackling difficulties regarding land, taxation and insurance procedures while improving working efficiency of the local public administration service centre and the role of business association.
Secretary Tuan said in the near future, the provincial Party Committee and People's Committee will drastically direct planning, improve the working efficiency of one-stop shop mechanism, remove bottlenecks in land and inspection procedures. Departments, agencies, districts and city need to assign specific tasks to officers and step up digital transformation among firms. The business association must raise its sense of responsibility for assessing PCI and reporting difficulties to provincial leaders./.