(HBO) - The urbanisation rate of Hoa Binh province has reached 28.69 percent so far, surpassing the target set at the Party Congress of the 2015-20 tenure. To further realise targets of the resolution at the 17th Congress for the 2020-2025 tenure, with a vision to 2025, the rate is expected to hit 38 percent.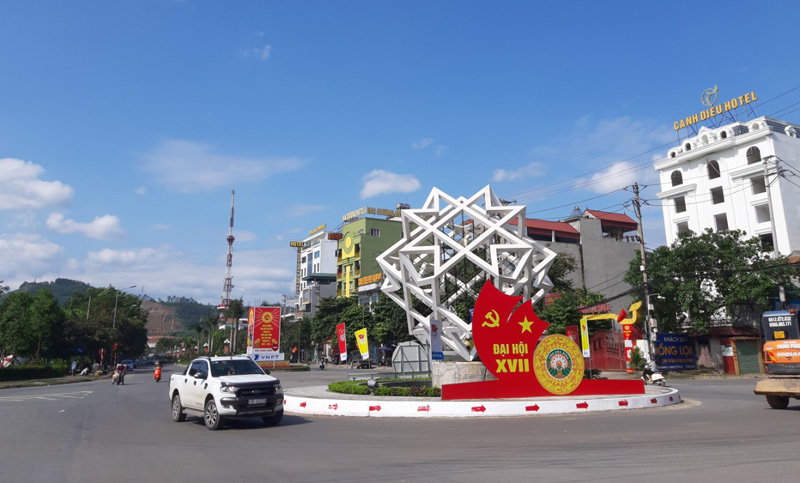 Infrastructure in Hoa Binh city has been upgraded with a view to turning it into a second-tier city.
The provincial Department of Construction has put forth some tasks on the realisation of the province's urbanisation rate by 2025, including a provincial urban development programme for the 2020-25, with a vision to 2035 based on a planning of Hoa Binh province to 2050.
It also aims to upgrade Hoa Binh city, Luong Son district, Mai Chau and Man Duc towns, among others.
Accordingly, the province needs to complete planning for Hoa Binh city and districts to 2050 and the amendment of a joint plan on the building of expanded urban areas stated in Resolution No.830. In the near future, Hoa Binh city is due to set up new wards and carry out plans for existing wards.
Other tasks include reviewing key investment in technical infrastructure criteria and mobilising resources to upgrade the aforementioned localities by 2025.
A number of solutions will be launched in a concerted manner, focusing on urban planning quality, investment promotions, property development, mechanism and policies, among others.
Local authorities also prioritise investment in urban investment and arrange auctions on land use rights in a bid to raise fund for urban development and transform agricultural land.
Relevant agencies have been asked to choose capable units in devising quality plan for sustainable urban development, thereby attracting investment to the sphere as well as the property market, and more./.