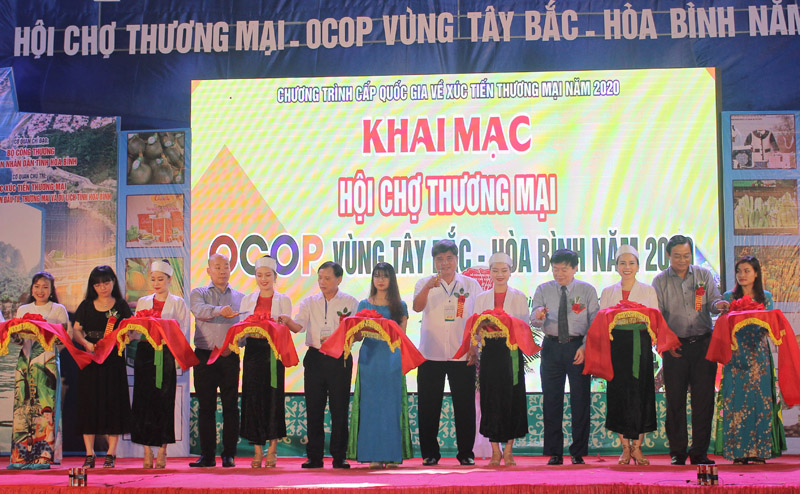 (HBO) – A trade fair under the "One Commune, One Product" (OCOP) programme of the northwestern region opened in Hoa Binh on November 19 evening.
The opening ceremony saw the presence of Deputy Minister of Agriculture and Rural Development Tran Thanh Nam, Director of the Ministry of Industry and Trade's Vietnam Trade Promotion Agency (Vietrade) Vu Ba Phu, Chairman of the provincial People's Committee Bui Van Khanh, and Vice Chairman of the provincial People's Committee and head of the trade fair organising board Nguyen Van Chuong.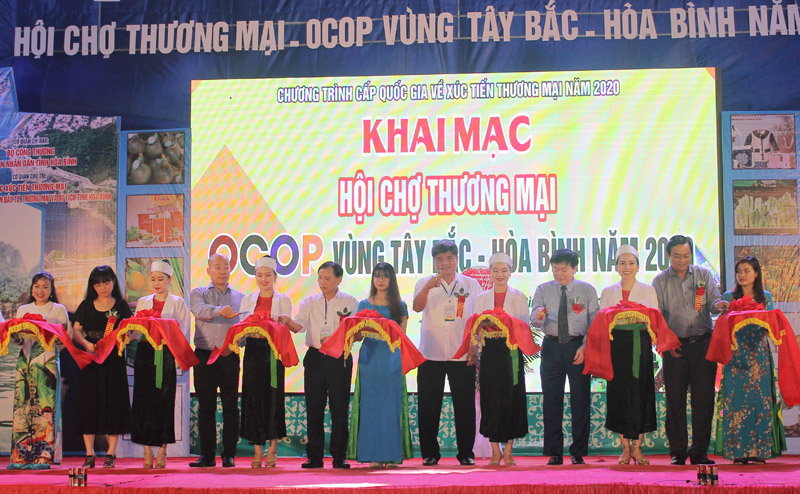 Officials cut the ribbon to launch the 2020 trade fair on OCOP products of the northwestern region in Hoa Binh.
The event was held within the framework of this year's national programme on trade promotion initiated by the Ministry of Industry and Trade.
Organised at the provincial exhibition and fair centre, it featured nearly 300 booths, including those run by trade promotion units from cities and provinces across the countries, which showcased a wide range of high-quality products for both domestic consumption and exports.
In his opening remarks, Vice Chairman of the provincial People's Committee Nguyen Van Chuong said the trade fair providedan opportunity for enterprises to introduce and promote their brands and products, expand market and distribution channels, and create links betwen production and consumption.
The event was also a chance for Hoa Binh to promote its potential, competitive edges, socio-economic development and traditional culture, Chuong said.
He asked local agencies and the organising board to facilitate exhibitors and ensure safety for visitors. Hoa Binh will provide all possibile conditions for enterprises who seek to invest and do business in the province, Chuongadded./.