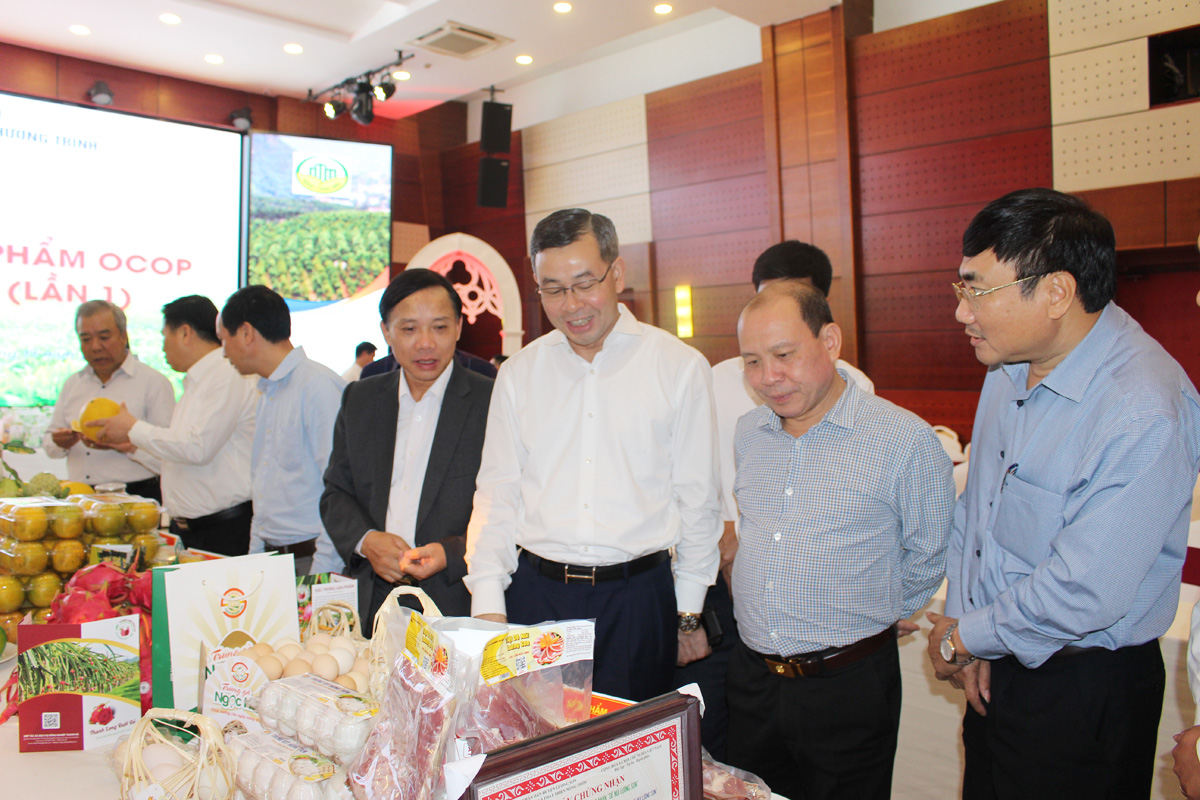 (HBO) – Hoa Binh province organised a conference on November 13 to evaluate and rate local products under the "One Commune, One Product" (OCOP) programme for the first time in 2020.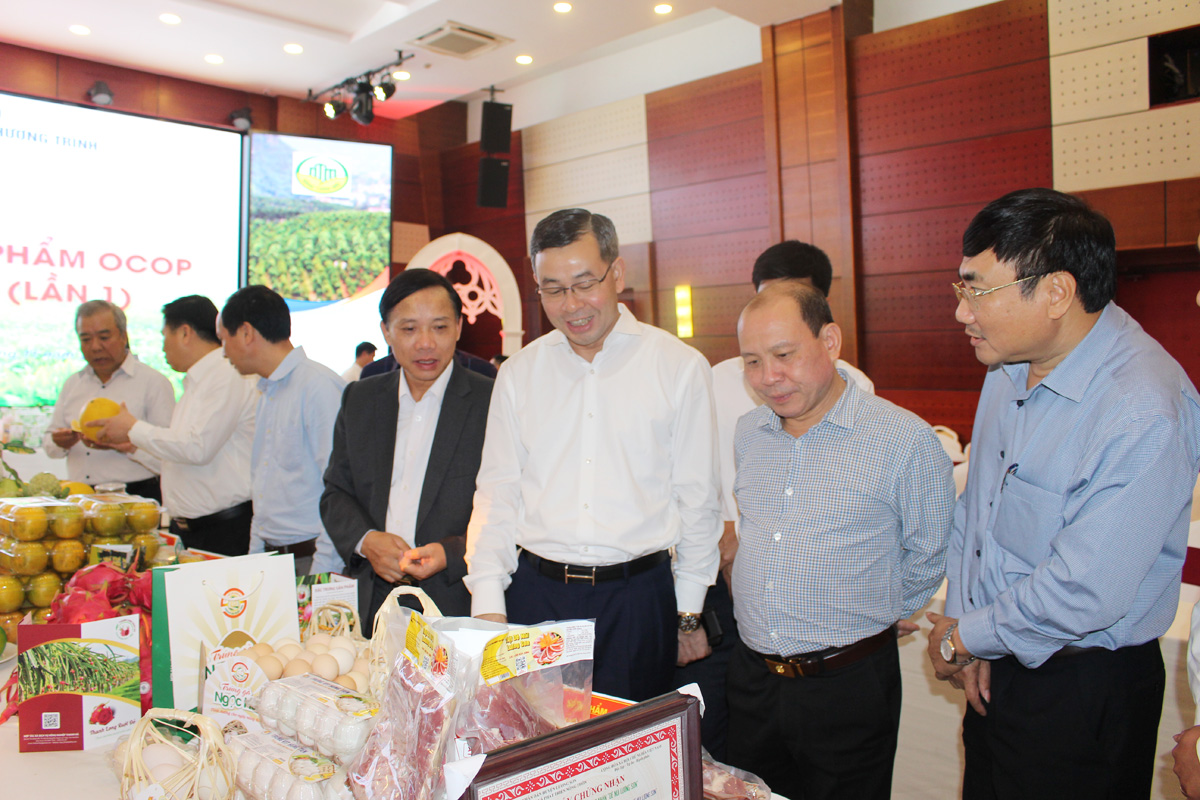 Representatives look at local OCOP products.
A total 54 products have registered for the evaluation in 2020, with 31 to be assessed and rated in the first time. Those products are of 18 cooperatives, six companies, one workshop, and two household businesses.
Among them, there are 25 food products, one beverage product, three herb products, one garment product, one rural tourism service, and one in sales service.
Through careful examination of the products themselves and their dossiers, the provincial jury board found all 31 products qualified for provincial rating, of which five were rated four-star, and 36 three-star.
Vice Chairman of the provincial People's Committee Dinh Cong Su spoke highly of the efforts made by participants of the OCOP programme.
All of the products are of local strengths, and they have good quality and designs, he stressed, adding the makers should continue to improve product quality and packaging in order to increase the products' rating.
Competent departments, sectors and districts need to intensify promotion work for the OCOP products, he highlighted./.