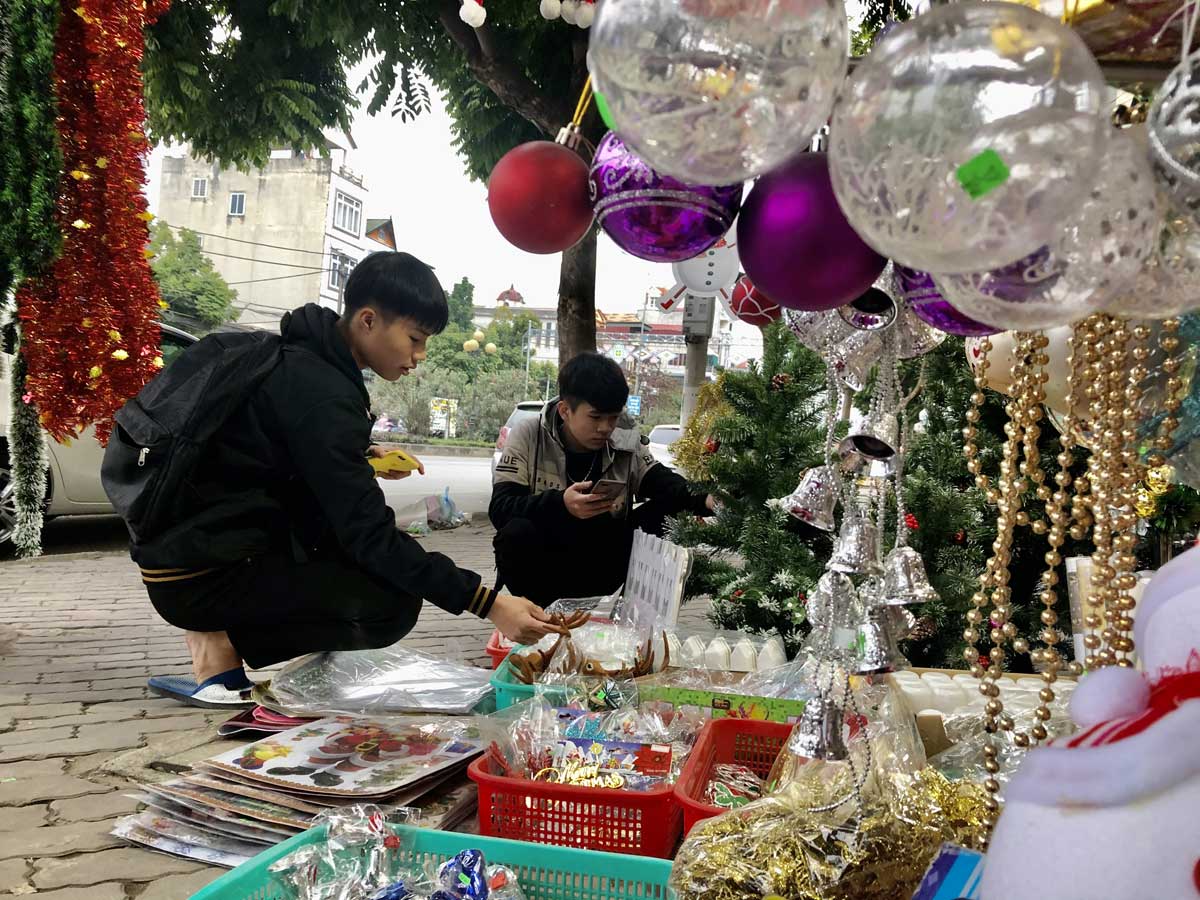 (HBO) - Since the beginning of December, the market has been opened, with purchasing power increasing in recent days. Across supermarkets, shops and book stores, decorative items and souvenirs in all shapes and sizes are put on sale.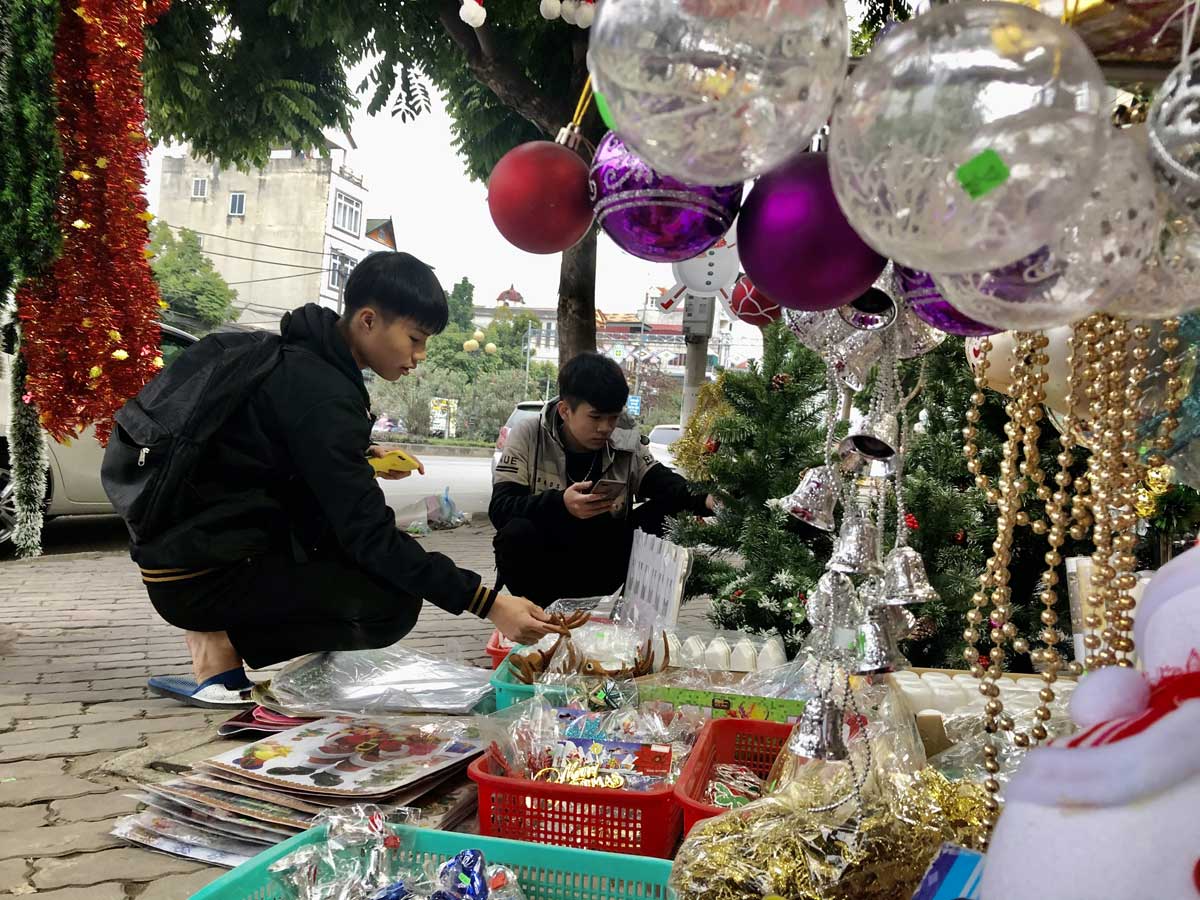 Students in Hoa Binh city select Christmas gifts for families and friends.
This year, familiar Xmas items are available with improved designs and quality, and convenience. According to many souvenir shop owners, in the past two years, customers tended to choose Vietnamese products over those from China and other countries. Due to the impact of the COVID-19 pandemic, the quantity of goods has been carefully calculated to meet demand and avoid overstocking.
A survey targeting shops selling Christmas items in Hoa Binh city showed that the prices of decorations have merely increased. Gifts for Christmas Eve are abundant, mostly toys for children such as cars and stuffed animals. Shops and bookstores receive online orders and offer delivery services with transporters dressed like Santa Claus.
Do Bich Van, the owner of a souvenir shop on Thinh Lang avenue, Tan Thinh ward in Hoa Binh city, said this year, the prices of Christmas decorations remain stable compared to last year. However, she noted, the purchasing power decreased quite a lot. From the beginning of December, her store started selling items for Christmas, but buyers came sporadically. Between December 15 and 20, the market became bustling.
Now, the market is reaching its peak, offering diverse products at affordable prices./.