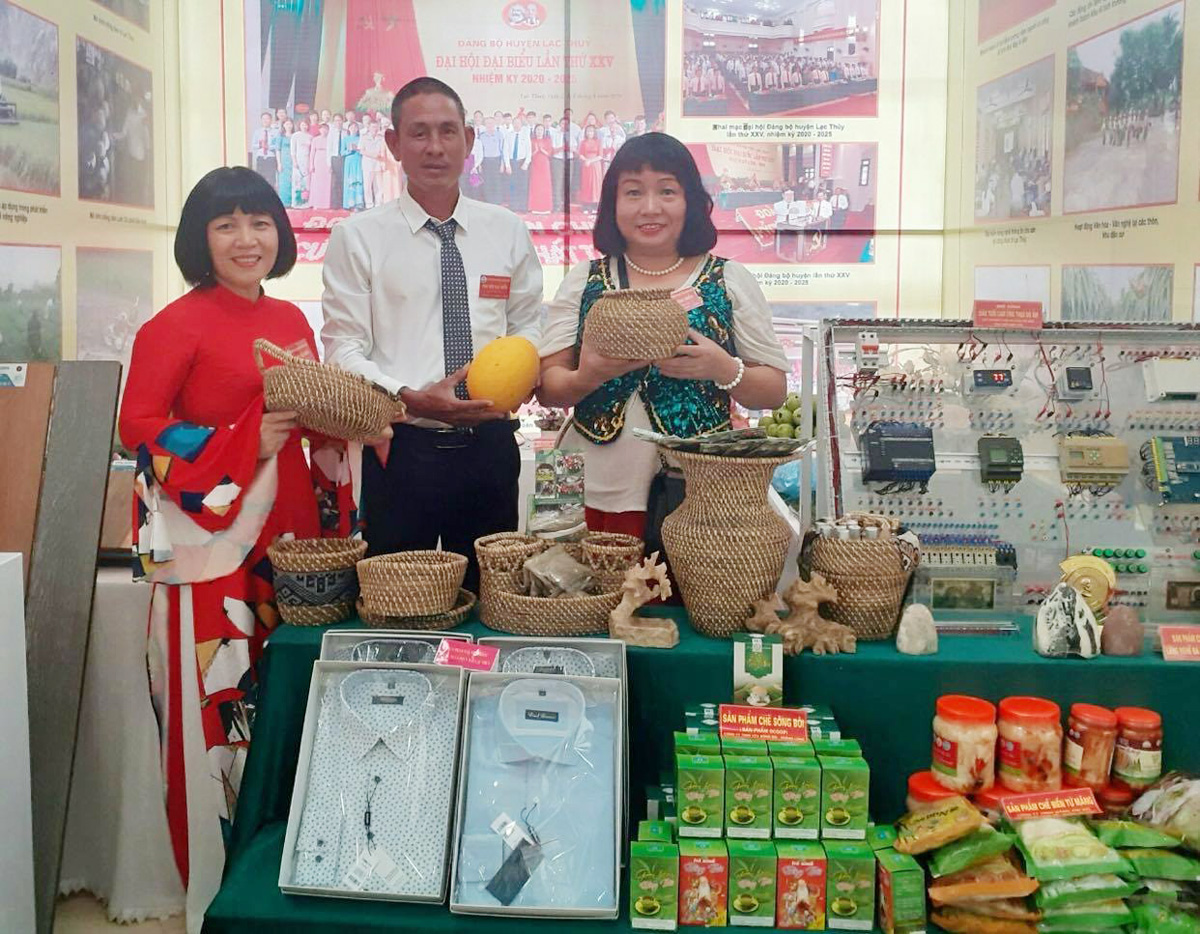 (HBO) - Many households in the remote commune of An Binh in Lac Thuy district have planted lemongrass in the alluvial land, and even exhausted fields, and they have ensured stable supply of materials for businesses.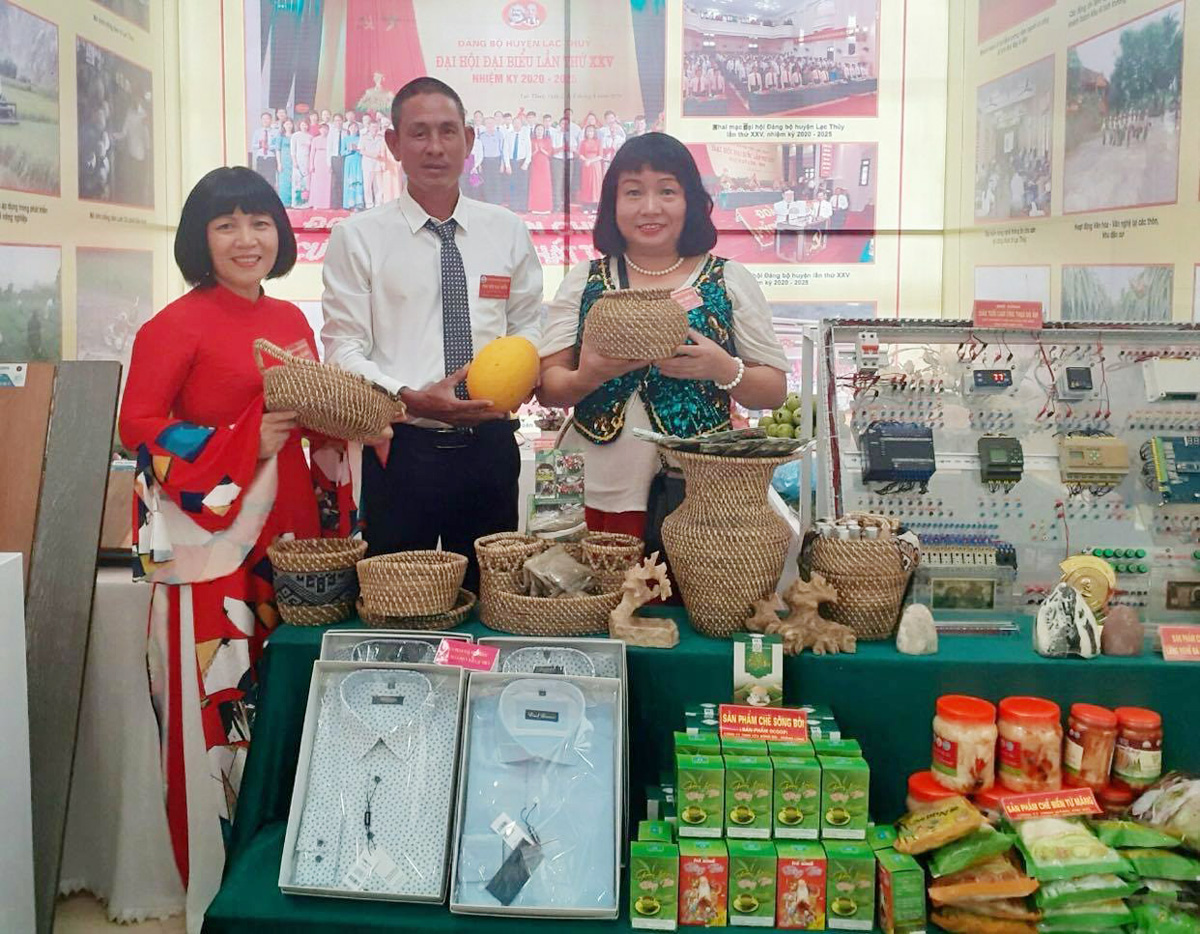 Lemongrass rattan products are on display at the 25th Party Congress of Lac Thuy district's party committee.
According to Quach Thi Luyen in Tien Lu village, she harvests lemongrass every 40-60 days, and earns some 900,000 VND (38.71 USD) per 360 square metres, which means she pockets tens of millions of VND from lemongrass growing.
Several local residents gain more as they engage in lemongrass essential oil production.
An Binh is currently the only place that produce lemongrass rattan products in the nation. Local products have been favoured by customers nationwide.
Director of the An Lac Hoa Eco-tourism joint Stock Company Ta Thi My Phuong said her firm's products have been sold like hot cake in Ho Chi Minh City, Hanoi, and Thai Nguyen, Bac Can and Cao Bang provinces, adding many products are customised while many others have been sent to the UK and France as gifts.
The lemongrass rattan craft has been developed in the locality since 2018. Earlier, the communal People's Committee joined hands with local enterprises to organise training courses for 100 rural labourers. Currently, nearly 30 workers are engaging in the rattan craft, with average income of more than 4 million VND per month per worker. Additionally, over 20 households in Tien Lu and Dong Van villages get money from their lemongrass cultivation model with an area of 10 hectares.
By 2020, the commune's income per capita topped 53 million VND, while poverty rate slid to 4.37 percent.
According to the Vice Chairman of the communal People's Committee, the lemongrass rattan craft has made significant contributions to promoting local economy and sustainable poverty alleviation in recent three years.
The commune has built the lemongrass rattan products to make them meet the standards of the One Commune-One Product programme, he said, adding the move aims to stimulating the economy and increasing value of the local products./.