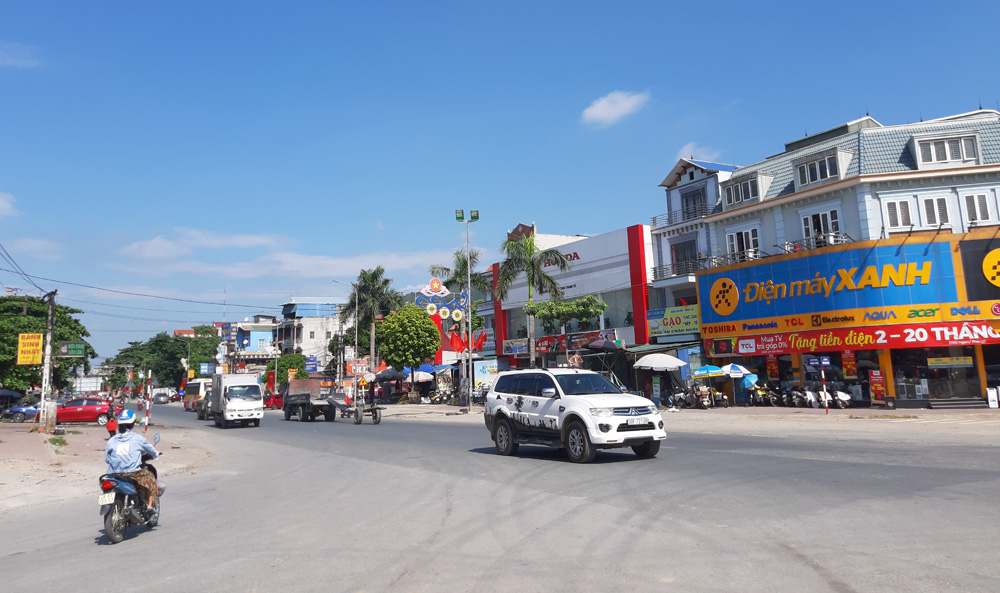 (HBO) - Hoa Binh province's Luong Son district has set a target of meeting criteria for a township by 2025, according the resolution at the congress of the district's Party organisation. The realisation of the target requires the determination and efforts by local authorities and people, said Hoang Viet Hai, Secretary of the Luong Son township's Party Committee.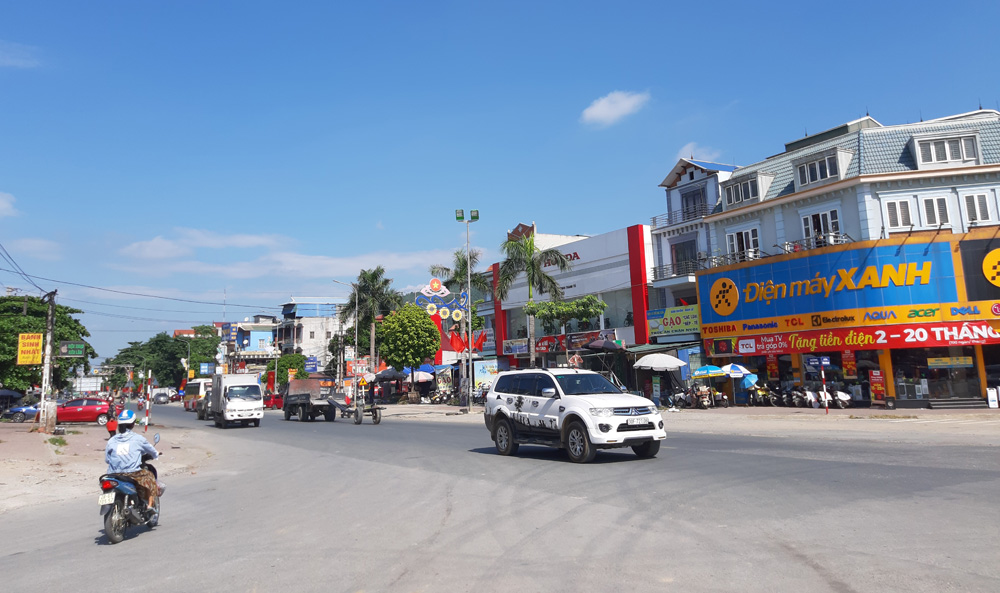 A corner of Luong Son township (Luong Son district).
The township has been given a facelift in recent years. Due attention has been paid to urban infrastructure, roads and support works. Pavements and lighting systems were improved while roads were built as planned, thereby improving local landscapes.
Planning and management have taken shape and been able to address the issue of trading activities along roads. Many residential areas were built synchronously, notably Dong Duong and Luong Son housing projects. As more stores and malls were built, the life of local residents has been also improved.
Luong Son district over the recent past has implemented Resolution No.06 of the provincial Party Committee on resources mobilisation for infrastructure in the town of the same name, helping it to fulfil criteria to become a township.
In late 2019, the Ministry of Construction recognised Luong Son town and its expanded areas as meeting Type IV urban area criteria. The area covers the town and a zone spanning over 112 sq.km with a population of more than 51,000. It comprises two communes of Hoa Son and Nhuan Trach of 43 sq.km, with 38,000 people, and Lam Son, Tan Vinh and Cu Yen communes spanning over 68 sq.km in the outskirts with more than 13,000 people.
Serving as the district's political, administrative, economic, cultural and social hub for years, Luong Son town, under the leadership of the local authorities, has bolstered dissemination and investment in urban development and management.
Due regard has been paid to planning and development of residential and new housing areas in the locality, along with the transition of economic structure towards the industrial and services sectors.
Efforts by the Party Committee and residents of Luong Son town and expanded areas attributed to socio-economic development, as economic growth rate, State budget collection and per capita income saw increases while the poor household rate fell to 0.51 percent. The rate of urbanisation also surpassed the set target.
The Resolution of the town's Party Organisation's congress aims to raise per capita income to 89 million VND (3,840 USD) and help Luong Son meet urban area criteria at the ward level by 2025./.