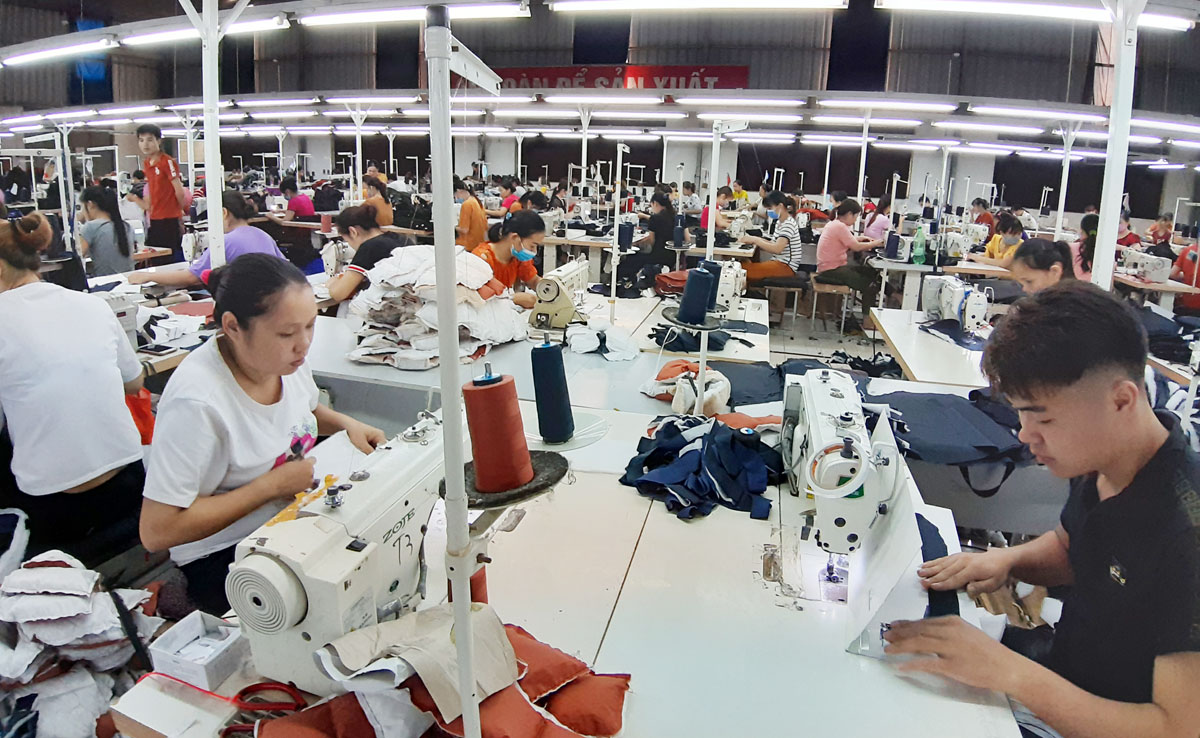 (HBO) - Hoa Binh province has planned eight industrial parks (IPs) with a total area of about 1,510ha and 21 industrial clusters (ICs) covering 820.7ha. The local IPs are housing 98 projects, including 26 foreign-invested projects with registered capital of 518.05 million USD and 72 domestic ones worth almost 7.4 trillion VND (320.39 million USD). Businesses there generate nearly 14.12 trillion VND in industrial production value and contribute 181.1 billion VND to the State budget annually.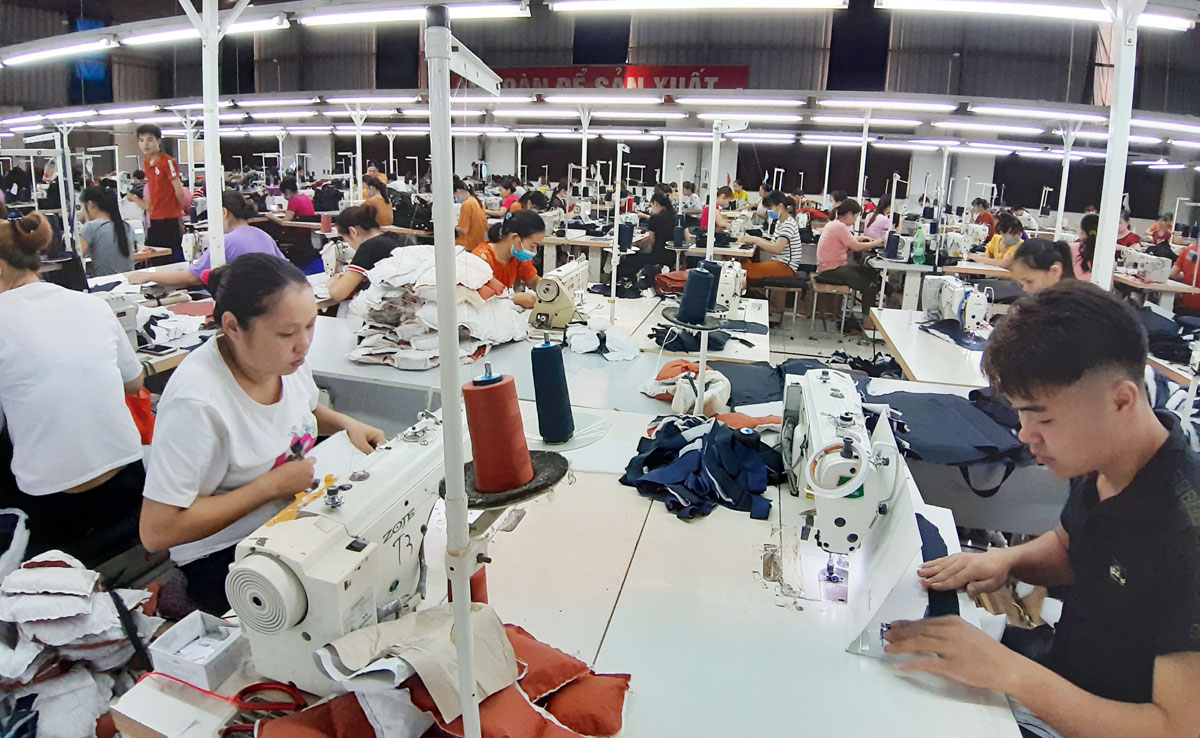 The Sung Il Vina garment joint stock company, based in the Dong Lai industrial cluster in Thanh Hoi commune of Hoa Binh province's Tan Lac district, has provided jobs for hundreds of local labourers.
Meanwhile, six ICs in Lac Thuy, Tan Lac, and Mai Chau districts have become operational, accommodating 13 projects that employ 700 workers. By the end of 2020, 334 industrial production projects had been registered in the province, 138 of which have been put into operation.
Hoa Binh recorded fair growth in industrial production in the 2016-2020 period, with improved manufacturing capacity in such areas as electronics and machinery production, garment manufacturing, mineral processing, and agricultural, forestry and food processing.
After five years of implementing the provincial Party Committee's Resolution 02-NQ/TU on developing the industry and craft sector, Hoa Binh has achieved and surpassed two of the three targets set in this resolution: the added value grew by 10.5 percent on average, and the industrial production value increased 16.4 percent.
In particular, provincial authorities have issued some mechanisms and policies supporting the development of the industry and craft sector. It has also seen stronger infrastructure investment in local IPs and ICs. Projects on developing the industry and craft sector have helped foster economic growth, job creation, and collection for the State budget.
Meanwhile, Hoa Binh failed to obtain the targeted 77.8 percent for the proportion of industry in its economy as it reached only 38.89 percent during the reviewed period.
Relevant agencies and localities are making plans to realise the resolution of the 17thprovincial Party Congress for the 2020 - 2025 tenure, devising orientations and solutions to push ahead with implementing Resolution 02-NQ/TU, and working to turn industrial development into an economic driving force with fast growth, sustainability, and high effectiveness.
The province has also been paying attention to the application of high and environmentally-friendly technologies. Investment has been prioritised for developing technical infrastructure in such IPs as Yen Quang, Mong Hoa, Nam Luong Son, and Lac Thinh, expanding the Lac Thinh IP's area to about 1,000ha, and raising the occupancy rate at local IPs to 80 percent.
Hoa Binh targets that the area of IPs and ICs will account for some 1 percent of its natural land area by 2025. Besides, provincial authorities have ordered relevant agencies to take solutions to improve the business climate, select capable investors for developing infrastructure, and increase the occupancy rate at local IPs and ICs.
Priority is being given to projects that apply high technology and are environmentally-friendly in the fields of mineral processing, agricultural and forestry processing, construction material manufacturing, mechanics, electrical and electronic device production, and power generation. The province has also thoroughly dealt with ineffective and polluting industrial projects, as well as those lagging behind schedule.
In addition, Hoa Binh has been stepping up administrative reforms, attracting projects with high added value, assisting infrastructure investors in IPs in site clearance, and boosting the concurrent development of industry, urban areas, and the service sector. It is also increasing communications to raise people's awareness of their rights and obligations and enhance consensus about the province's industrial development policy./.