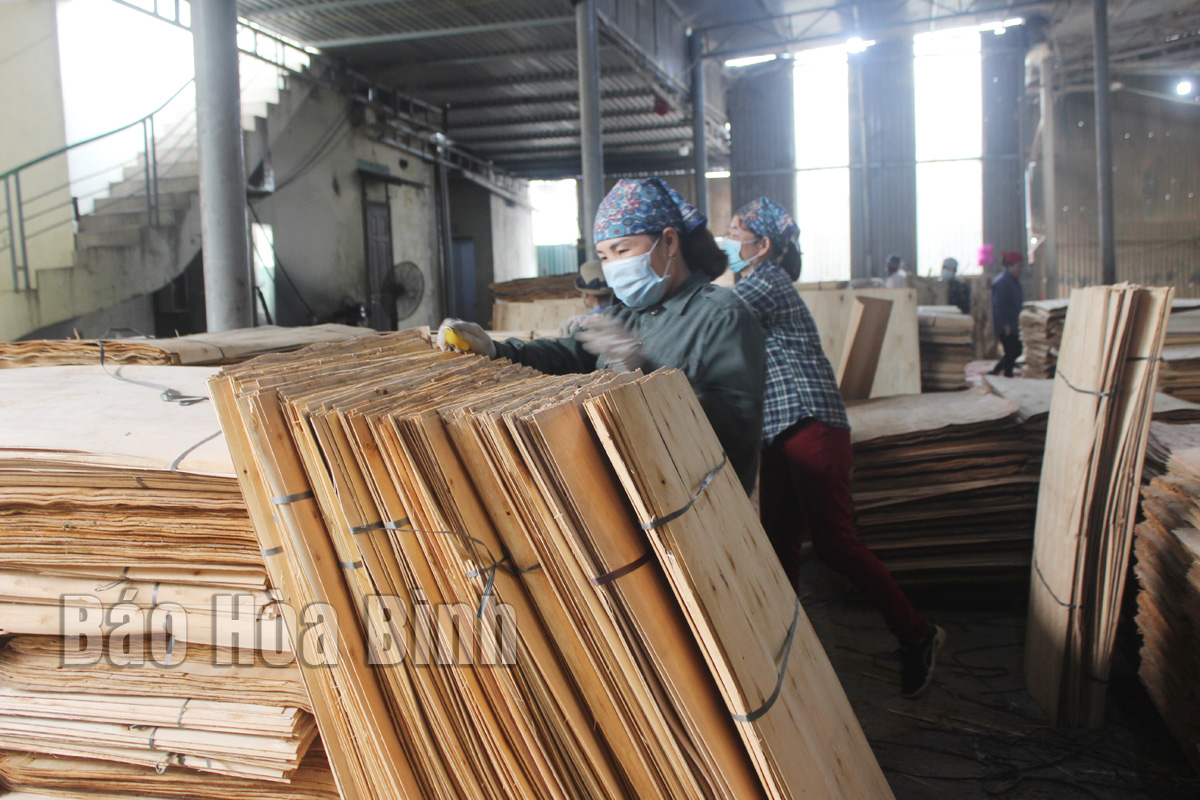 (HBO) - While COVID-19 was raging, production and business activities at many enterprises in Hoa Binh province were disrupted due to falling market demand or rising raw material prices and input costs. The introduction of pandemic prevention and control measures affected the production and distribution of goods, resulting in job insecurity and lower incomes for many workers. Businesses and cooperatives also found it difficult to access bank capital and rent production land.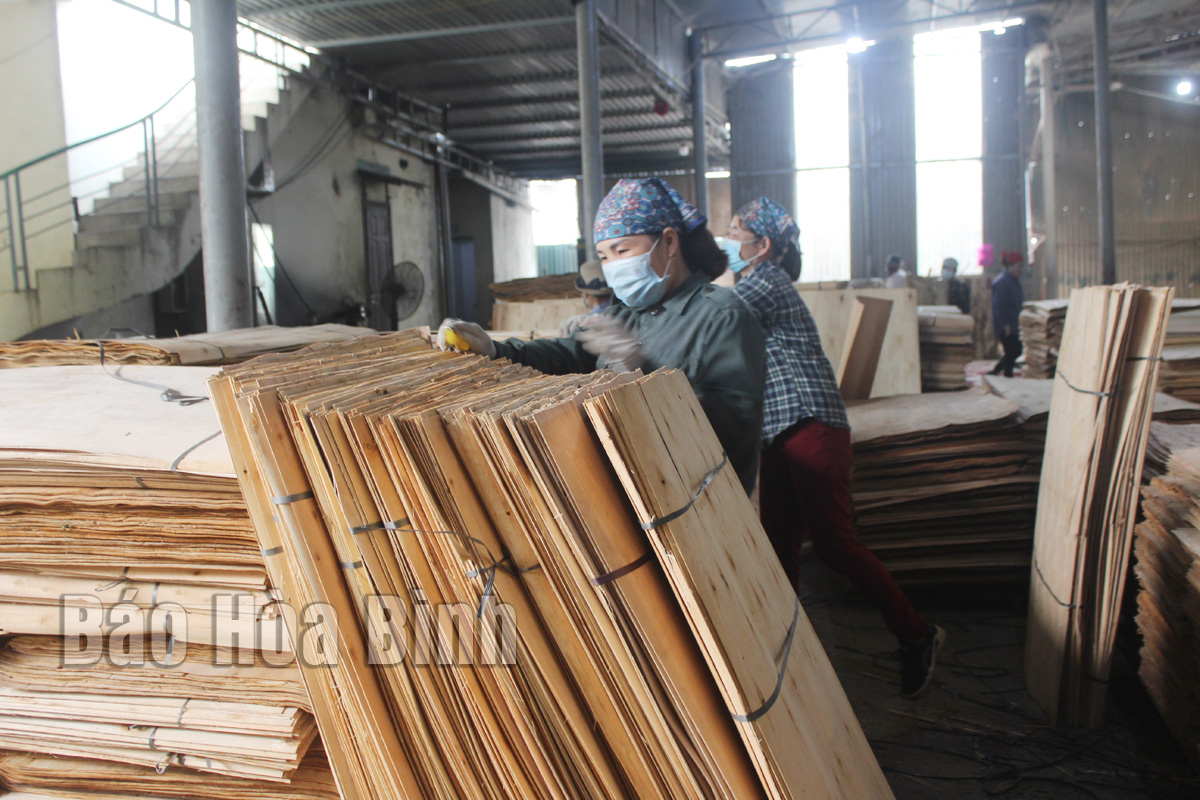 To help businesses recover and develop production quickly, the Provincial People's Committee directed reductions of and payment extensions to corporate income taxes. Photo taken at the Hai Hien Bamboo and Wood joint Stock Company in the Mong Hoa Industrial Park, Hoa Binh City.
Chairman of the Provincial Business Association Nguyen Cao Son said businesses operating in Hoa Binh are mainly of small or micro-size, so were heavily affected by COVID-19, especially by difficulties in investment capital and bank interest rates. Many were unable to operate for long periods but still had to repay bank loans. They therefore hope to receive direct support regarding interest rates to ease the financial burden.
Replying to business wishes, the Provincial People's Committee has focused on resolving difficulties facing enterprises and cooperatives and accelerating the recovery and development of production and business activities. A number of solutions have been determined, including the reduction of tax for businesses. In addition, the Provincial People's Committee has directed the implementation of 2 percent per annum interest rate support for 2022 and 2023 for commercial loans for businesses, cooperatives, and business households.
Along with practical tasks and solutions being urgently deployed in the field of social security and employment, Hoa Binh province has also mobilised and effectively used resources and investment in infrastructure development, promoted administrative reform, and improved the business investment environment, boosting growth drivers and striving to reach targets set for the 2021-2025 period, in which average annual gross regional domestic product (GRDP) growth is to be 9 percent./.